FLASH SALE! Right now you can get the Valentine's Day Handprint Art Bundle for just $24.99
Moms, are you looking for a great Valentine's Day craft for your little ones to give to friends and family?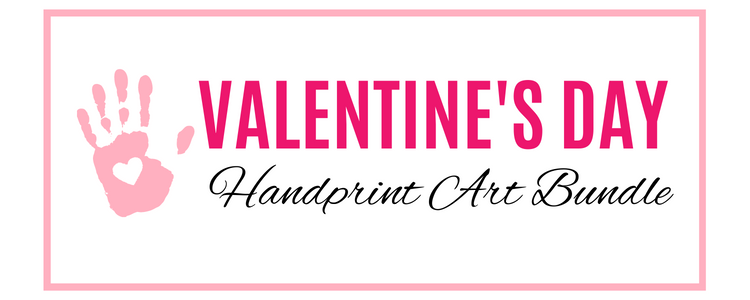 Printable handprint & thumbprint art to make memorable Valentine's cards and wall art!
Create lifelong memories!
Frame and display your child's handprint art every year for years to come!
Adorable Valentine Keepsakes are One Click Away!
Introducing Valentine Handprint Art!
FOR A LIMITED TIME GET THESE FUN & ADORABLE HANDPRINT ART PRINTABLES FOR JUST $24.99!
The collection will allow your child to:
Make Valentines Cards – Create beautiful unique Valentine's Day cards for friends and family members!
Develop Fine Motor Skills – Handprint and thumbprint art are great ways for your child to develop crucial developmental skills while having fun!
Experience Sensory Stimulation – Sensory play is also an important part of childhood development. Finger paint activities are a great way to experience this!
Create lasting memories – These handprint art pages will be something you will treasure and display for years to come!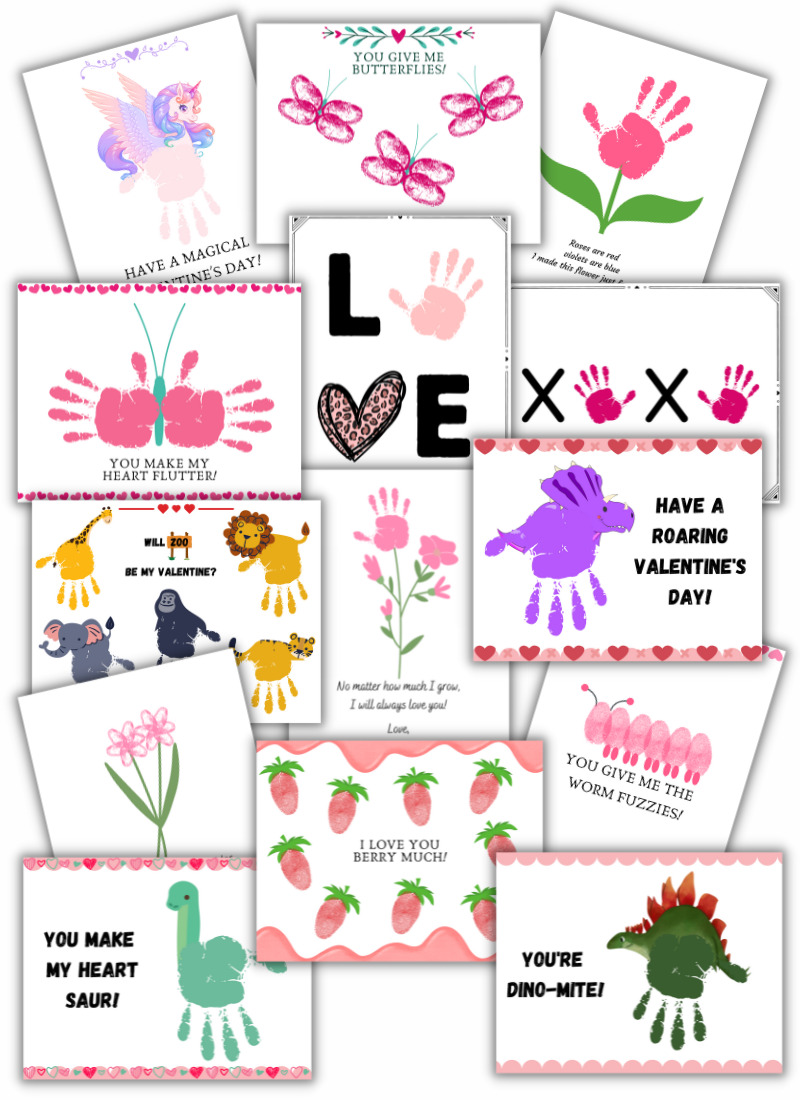 Hey there! We're Meghan & Marisa…
As moms we are stronger together! We cheer each other on and are there to support one another through the tough stressful days.
As our children get older we value the time spent with them when they were younger more and more. Time goes by so fast and before you know it they aren't so little anymore! We love looking back on the projects and art our children have created throughout the years, and will continue to treasure them well after they are adults. The Valentine's Day Handprint Art Bundle is a great way to spend time with your child while creating beautiful keepsakes!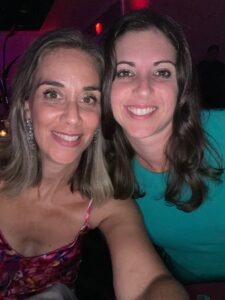 Here's a look at what you get…
Enjoy Valentine's Day and create lasting memories!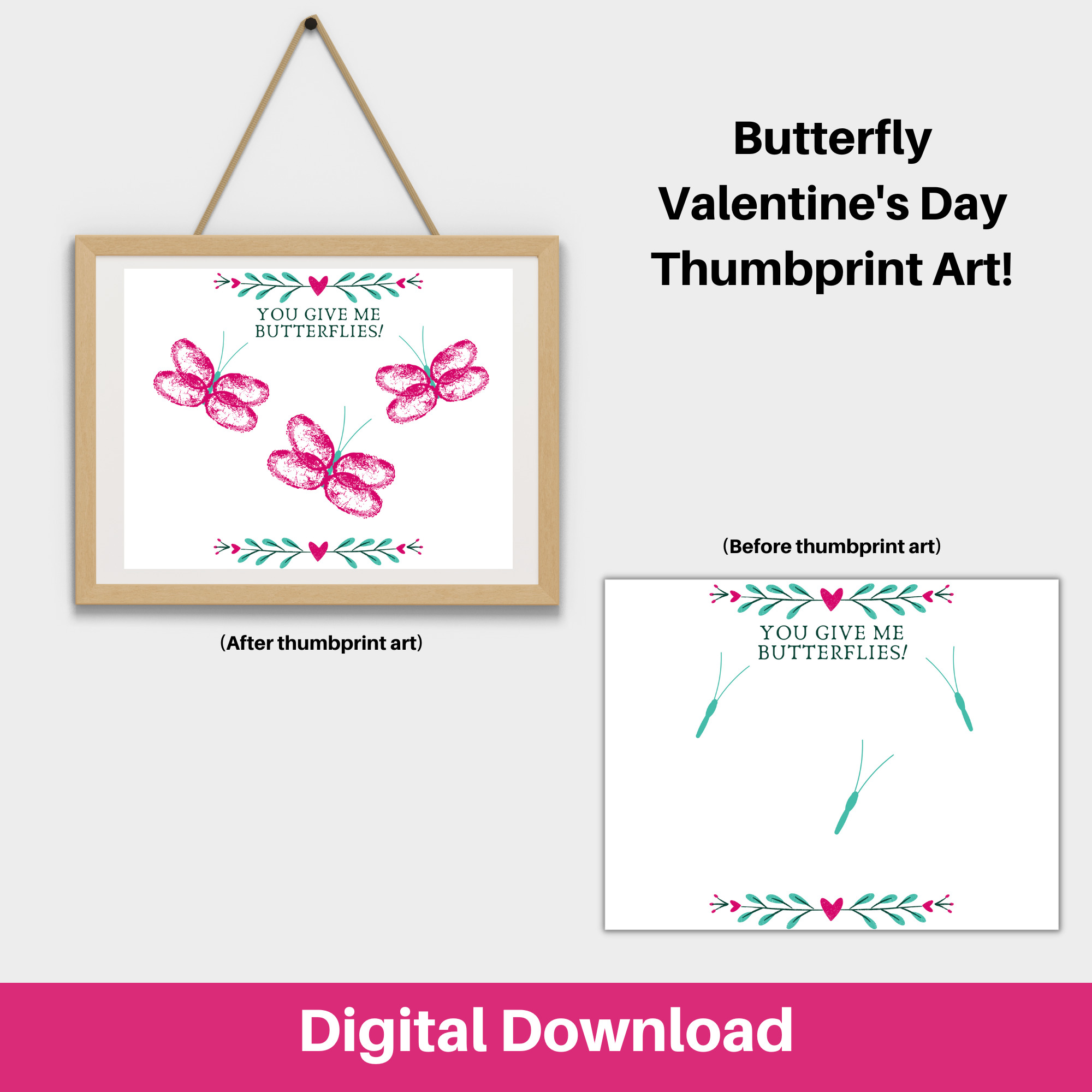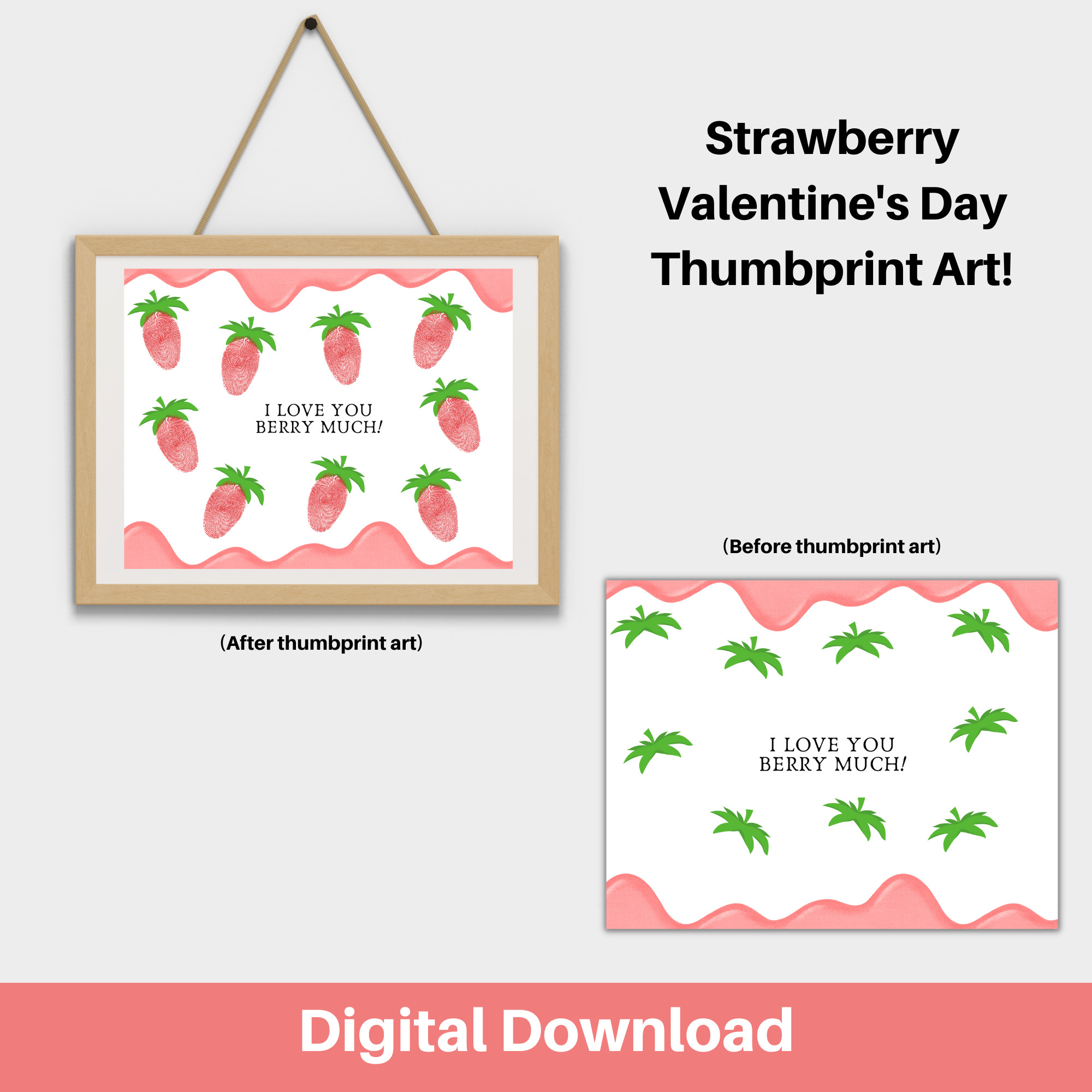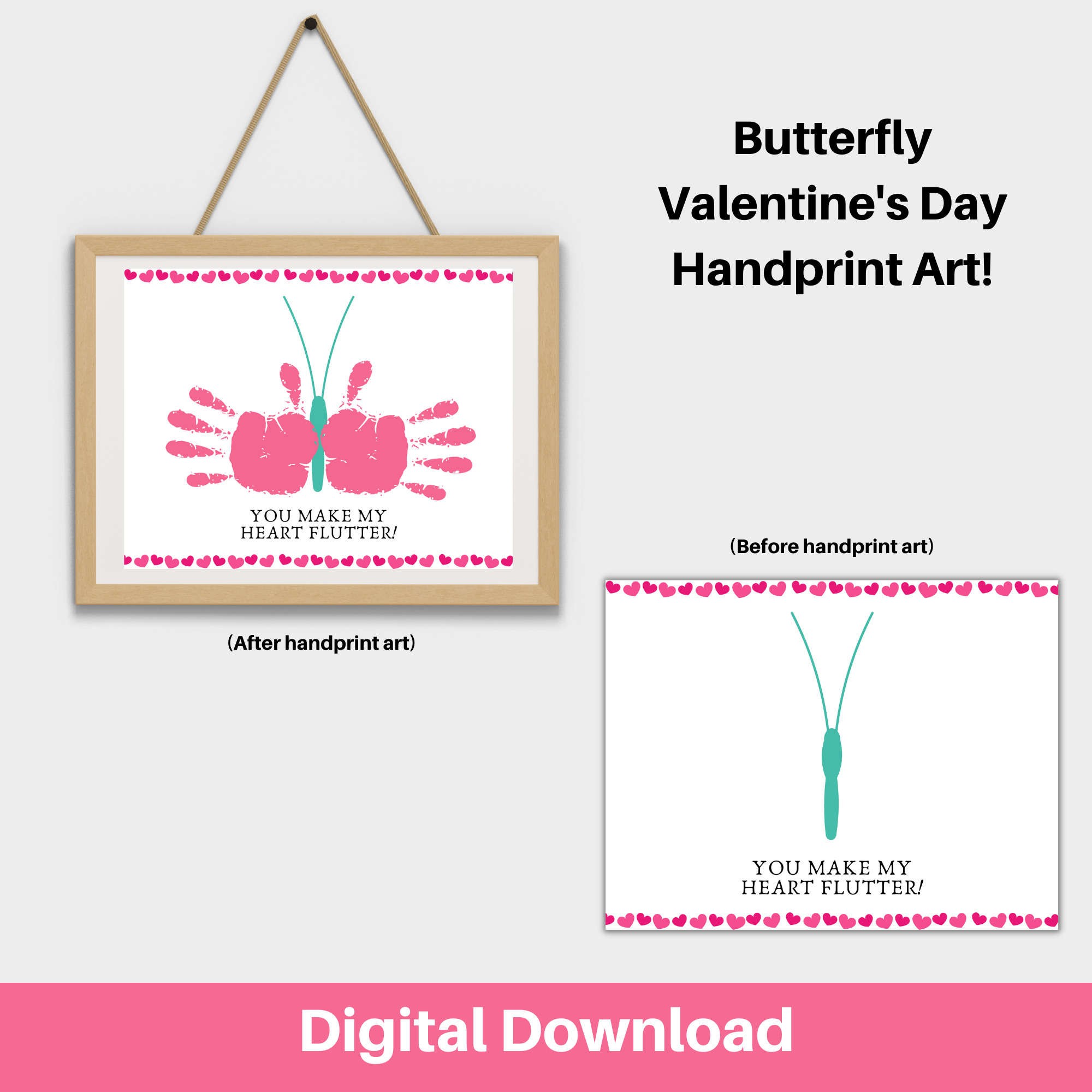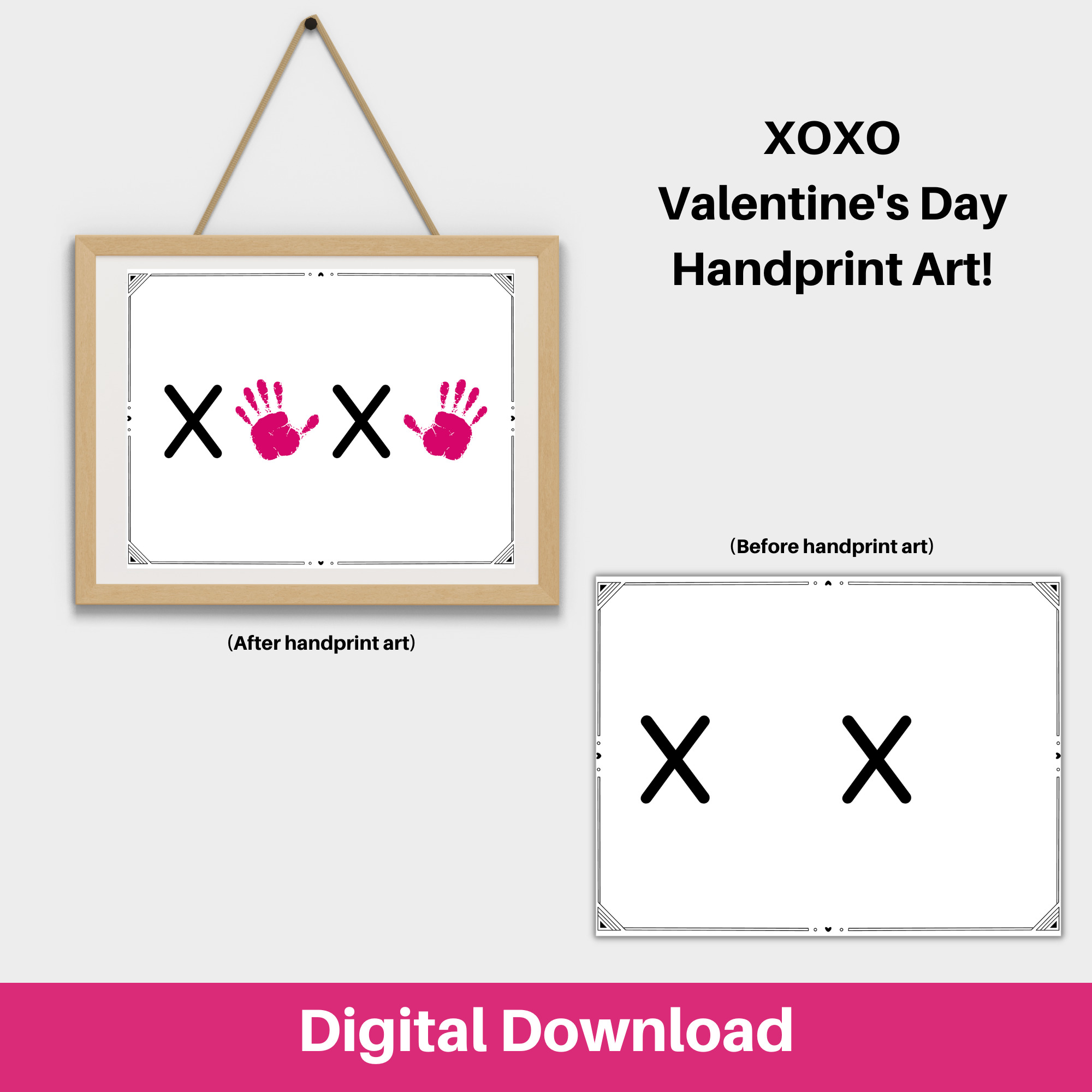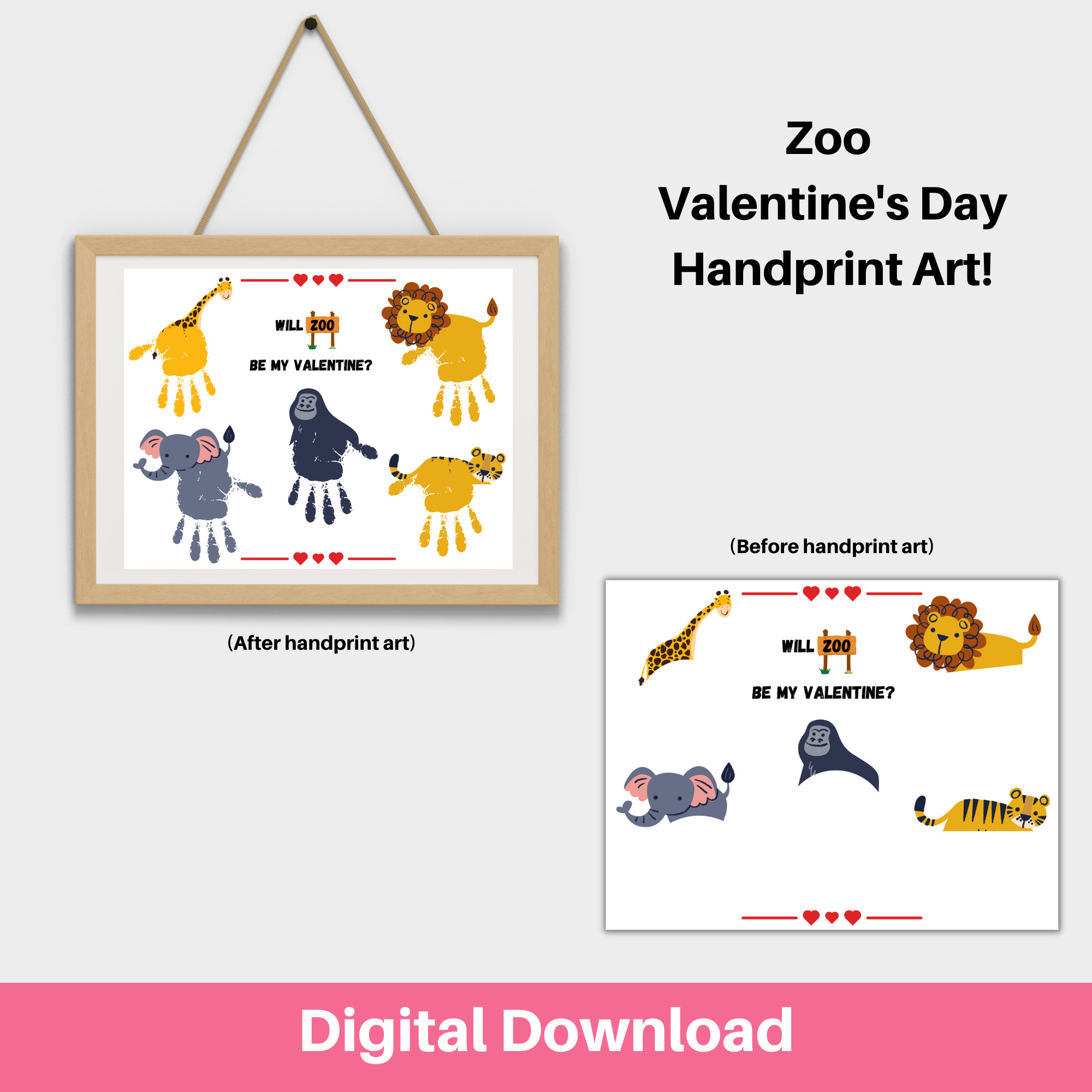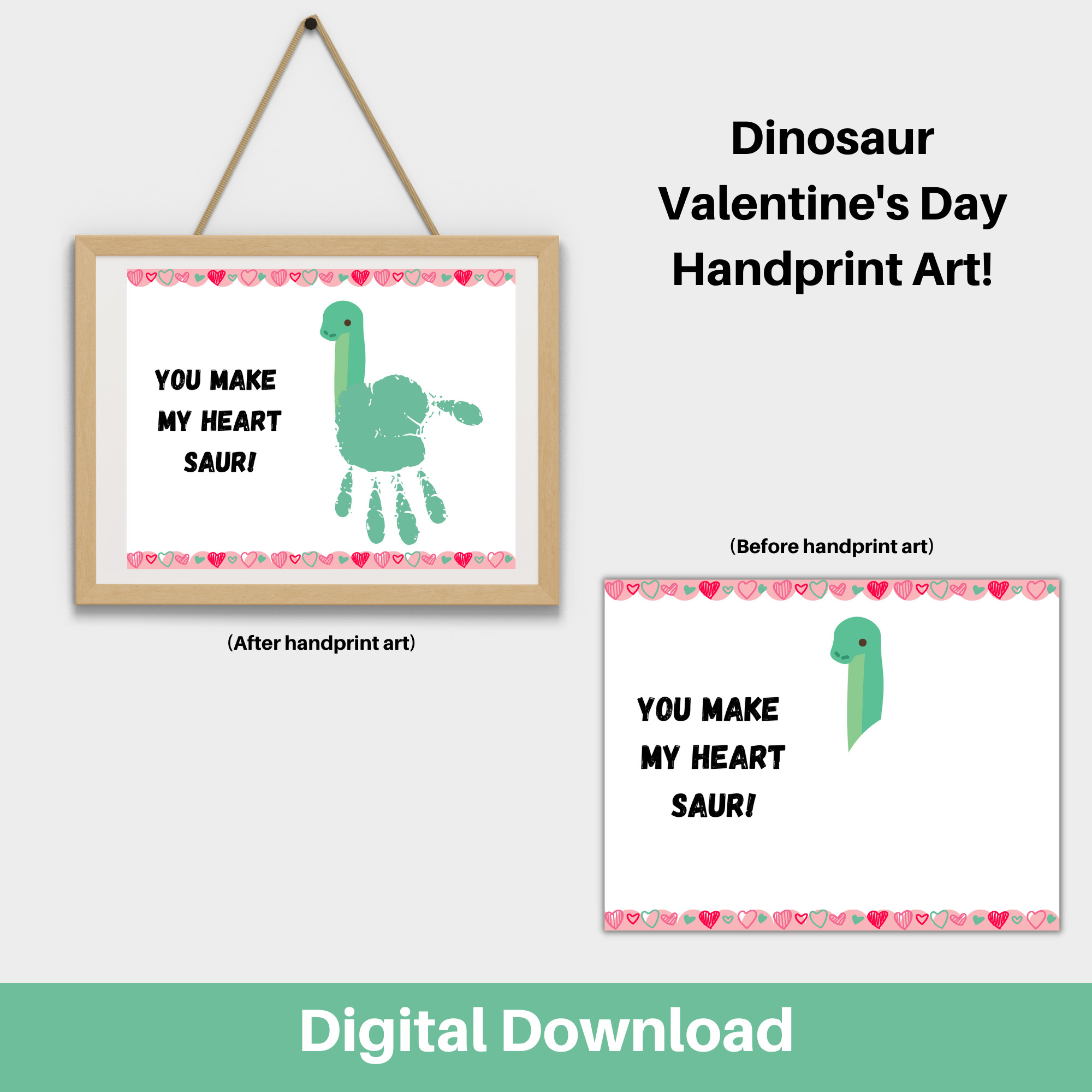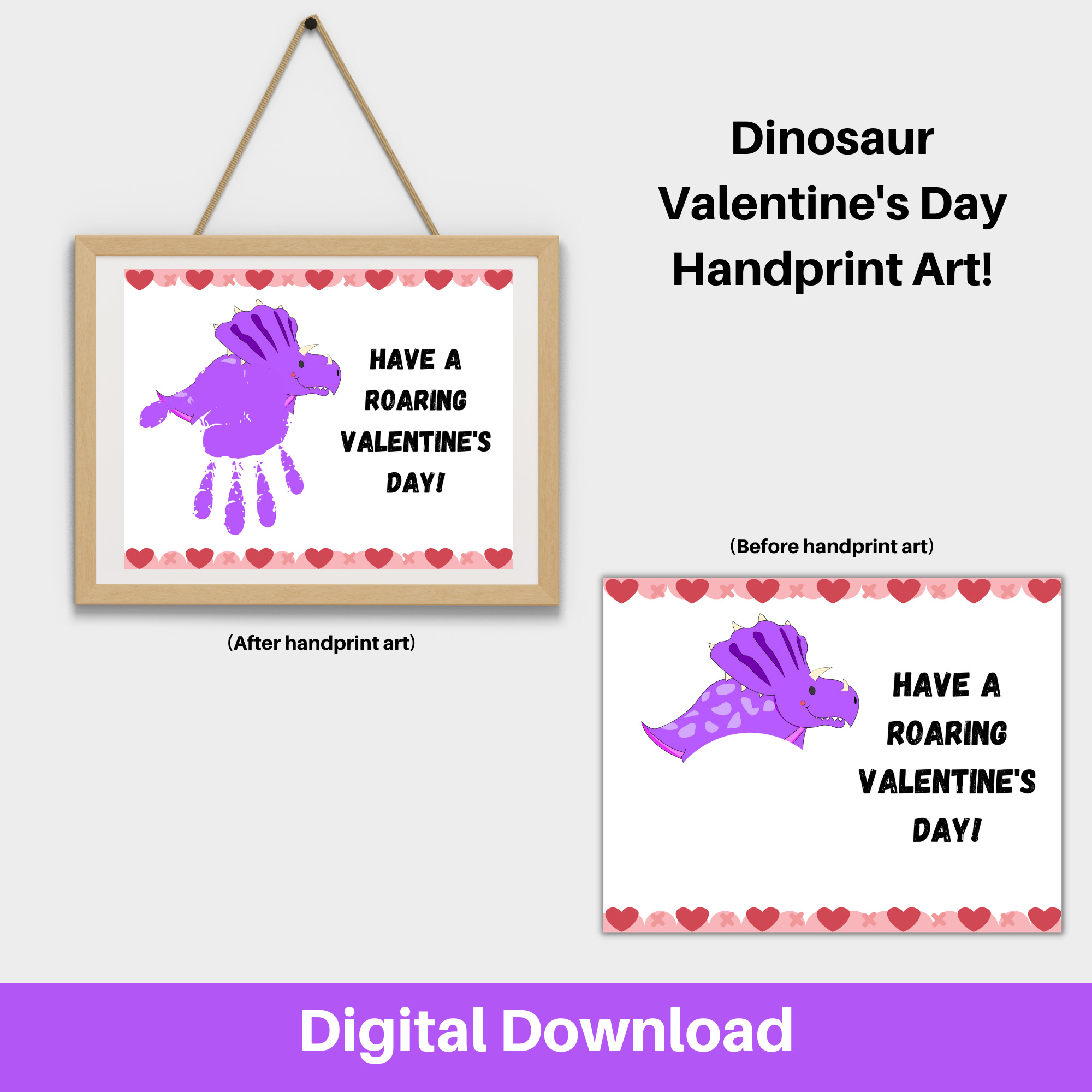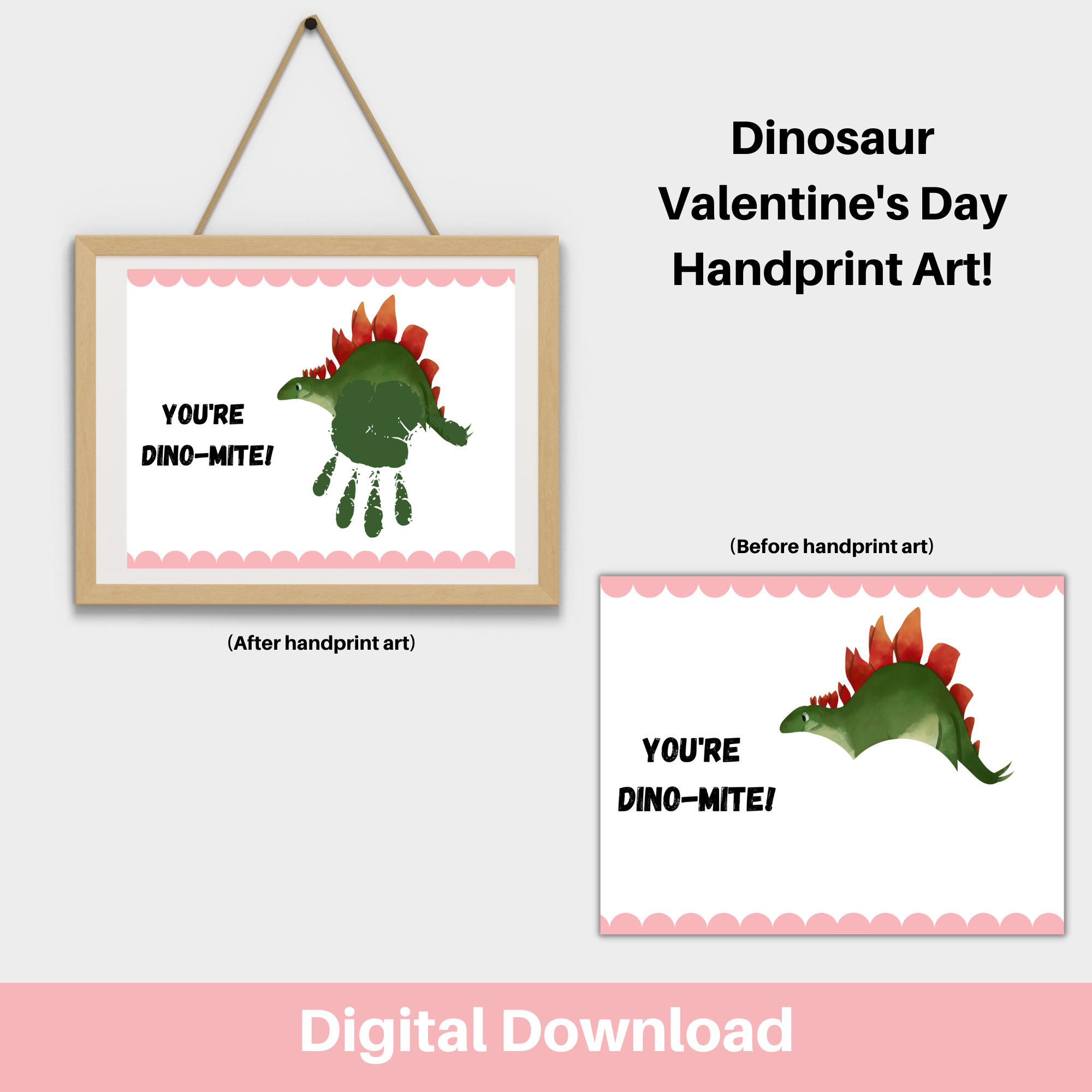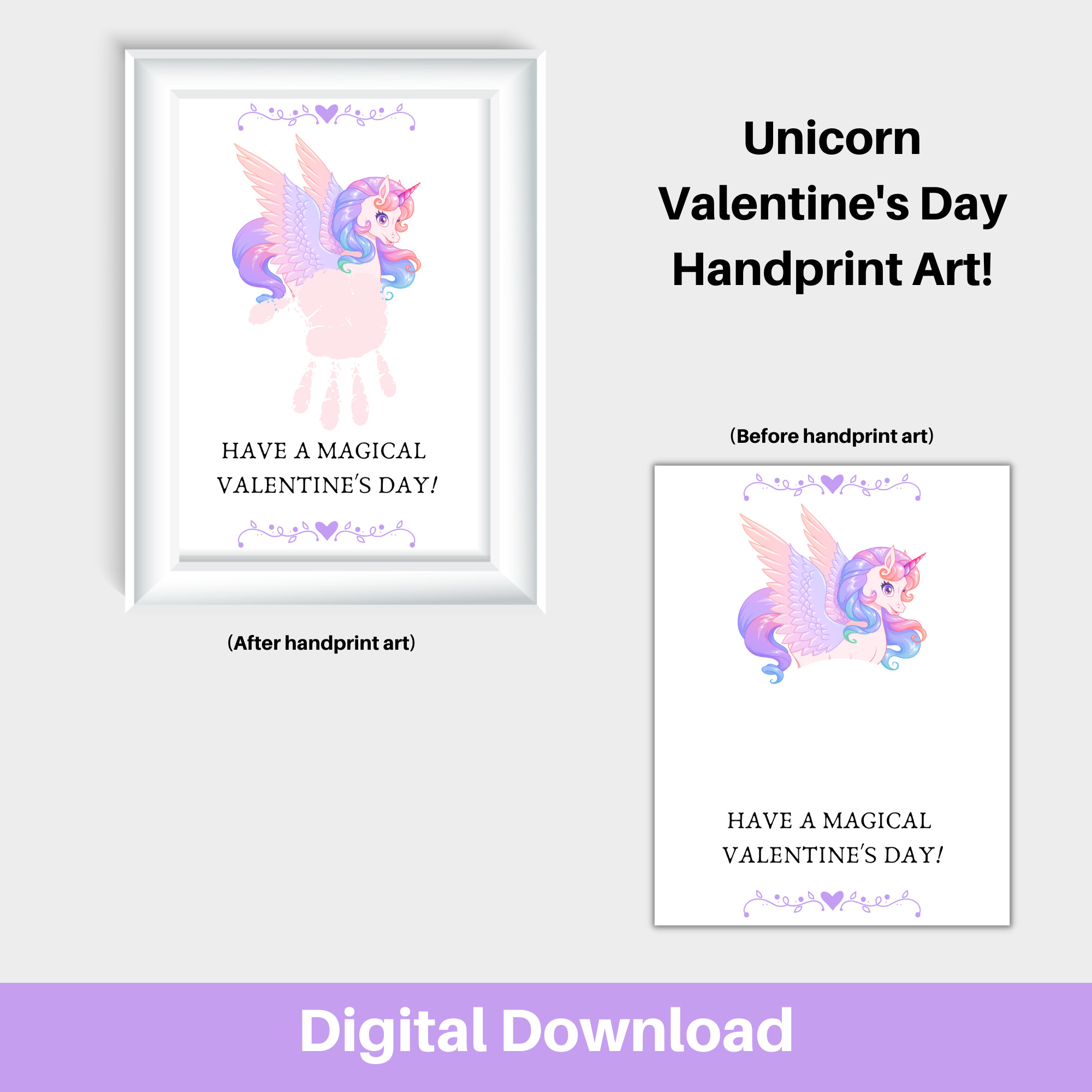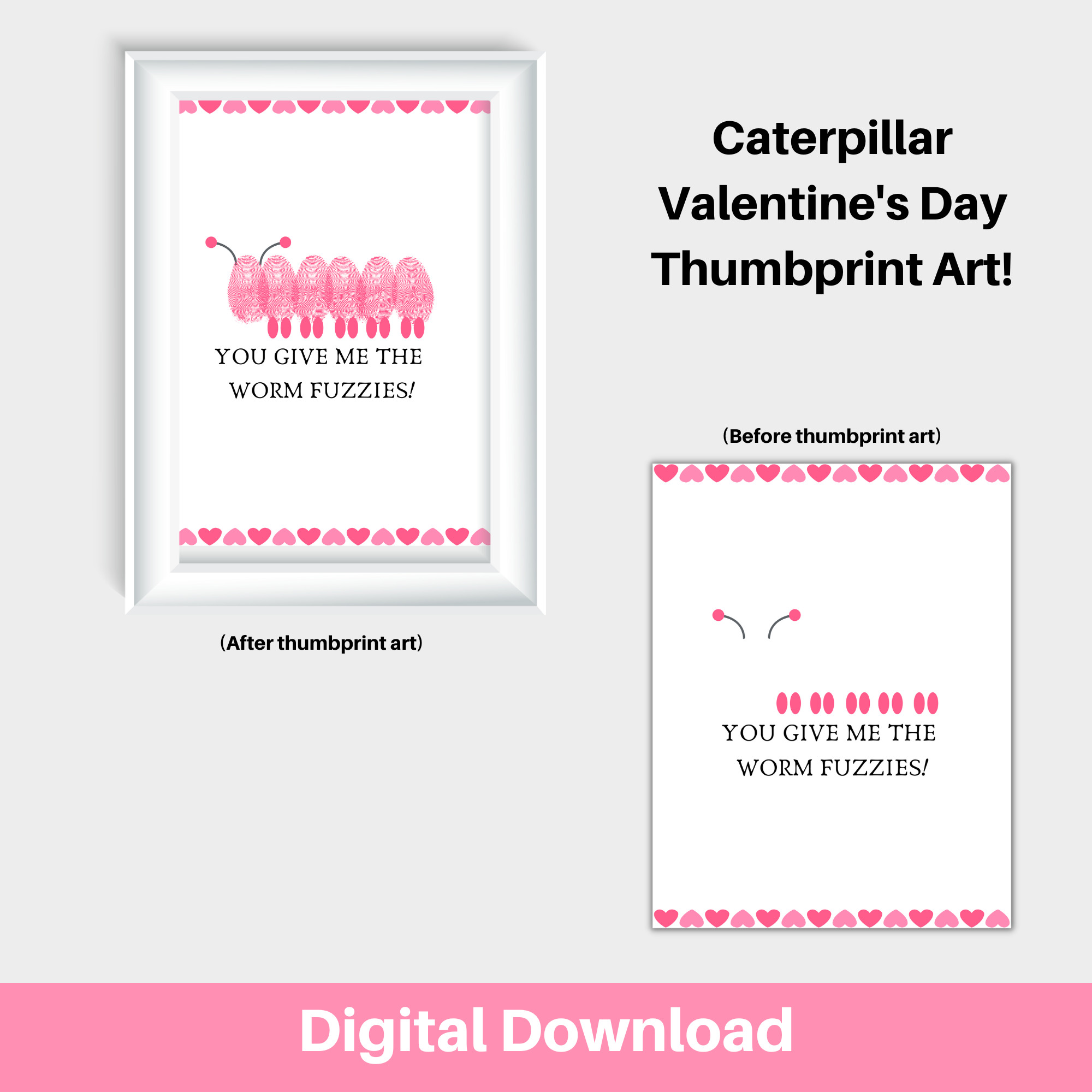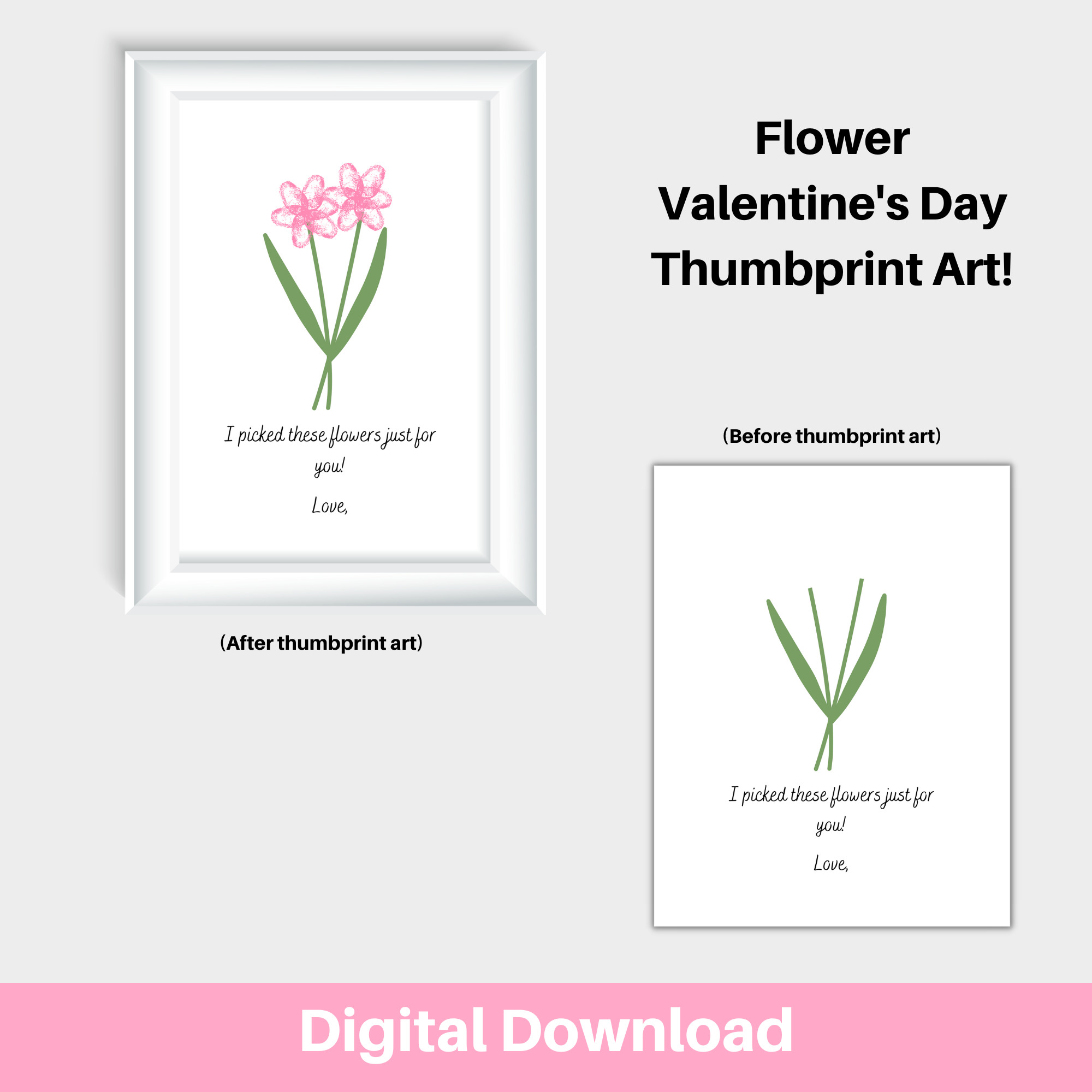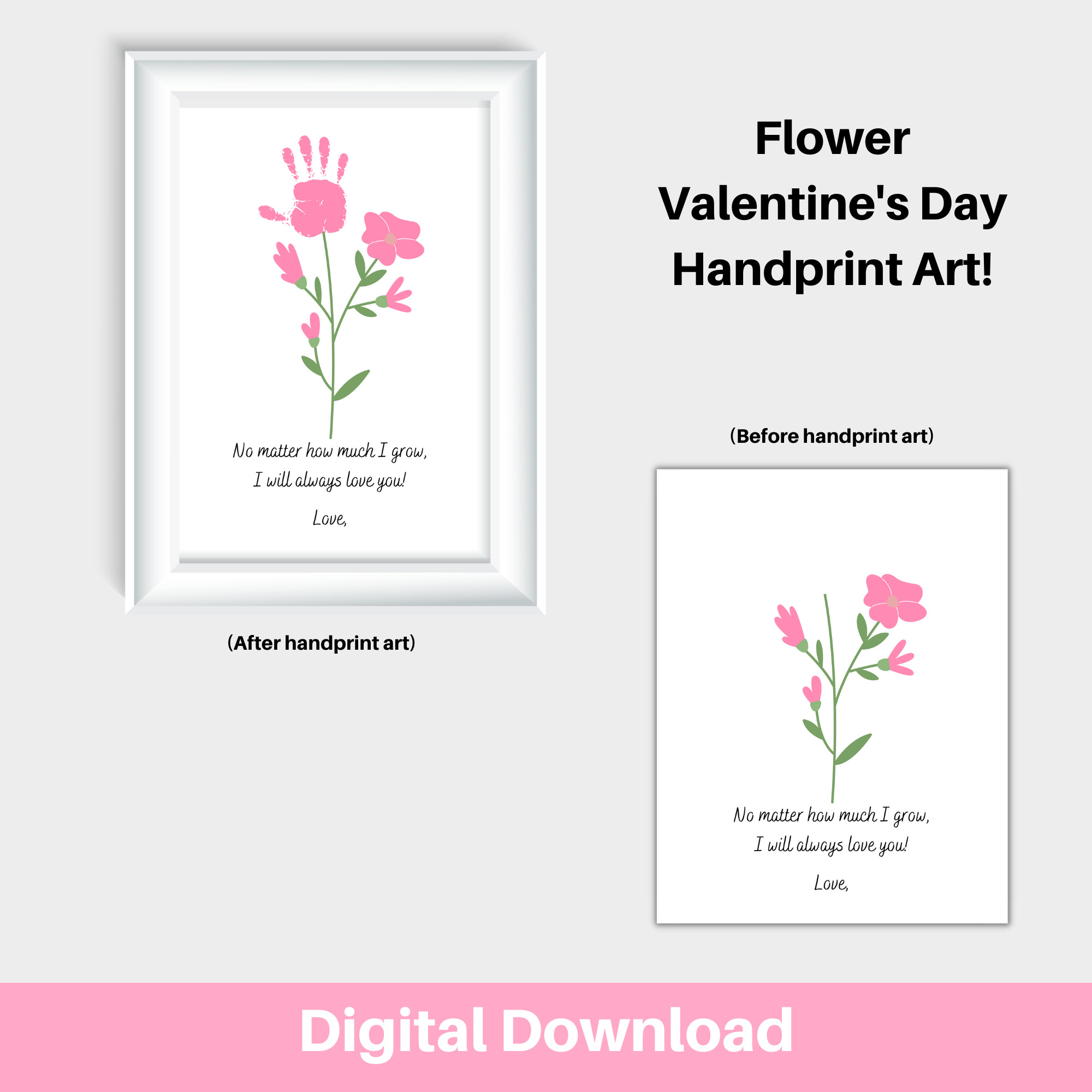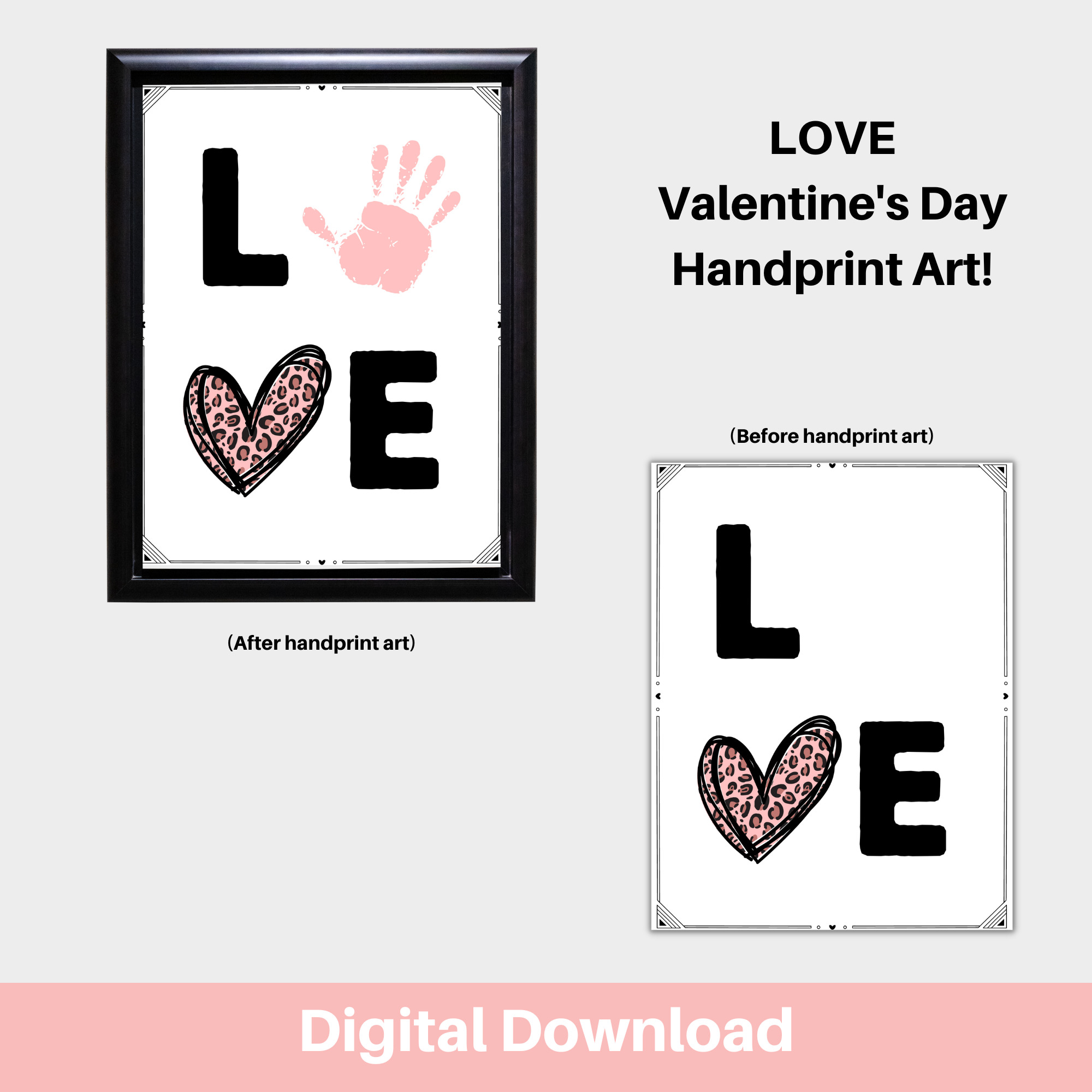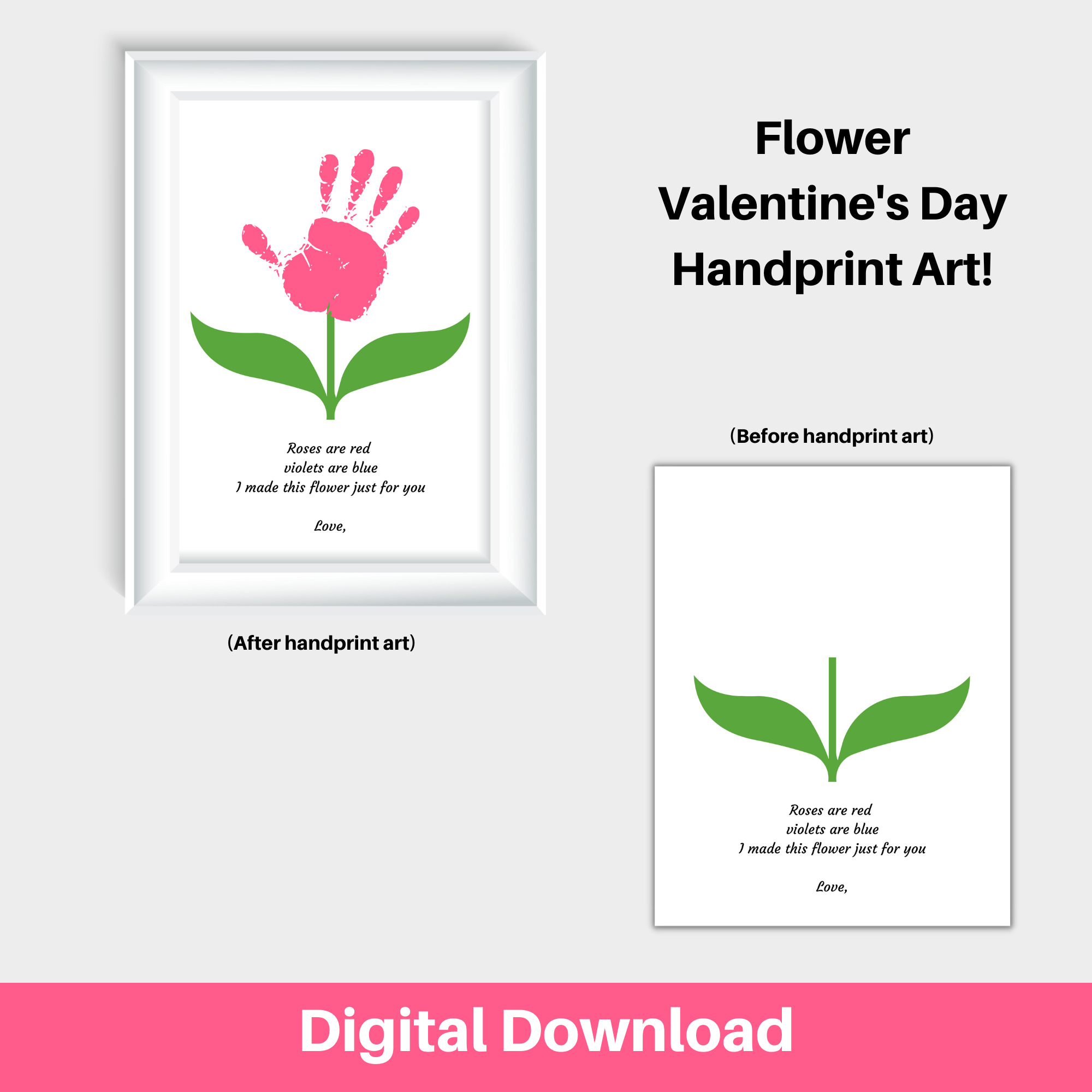 Frequently Asked Questions
WHAT WILL I GAIN FROM THE HANDPRINT ART BUNDLE?
The bundle will help your child:
✔ Develop crucial developmental skills such as fine motor skills, as well as grow through sensory stimulation!

✔  Have fun without the use of electronics or devices!

✔ Create beautiful art for themselves or for friends and family!
✔ Spend quality time together as a family!
HOW SOON AFTER PURCHASE WILL I RECEIVE MY HANDPRINT ART BUNDLE STICKERS?
You should receive your purchase (almost) immediately. It will be delivered to you digitally via the email address you provide at checkout. If you don't see it, be sure to check your spam or promotions folders, and if you still don't see it, please contact us at [email protected] immediately.
WILL I NEED TO PRINT IT?
Yes, it will need to be printed. You can print it at home, at your local library, or through a store like Staples. We recommend printing them on a thicker paper or card stock if you plan on framing your child's artwork.
WHAT IS YOUR RETURN POLICY?
Because this is a digital product, we don't offer a refund. But if you are unhappy for any reason, please contact us immediately and we will do everything we can to make you happy.
Ready to Get Started?
For just 20 minutes, you can save by purchasing the Valentine's Handprint Art Bundle for just $24. Simply click the button below for instant access.