FLASH SALE! Right now you can get the Wellness Bundle for Moms for just $19
Moms, are you ready to get serious about improving your health & happiness? We can help!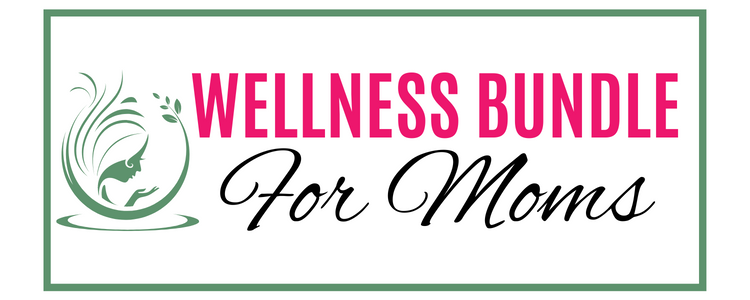 A printable bundle of charts, checklists, affirmations, and more to help busy moms prioritize their health and happiness!
 Take the overwhelm out of self care!
Learn how to create a consistent routine that supports your physical & emotional well-being.
Hit the Easy Button When it Comes to Your Health!
Introducing the Wellness Bundle for Moms!
FOR A LIMITED TIME GET THE AMAZING COMPLETE WELLNESS BUNDLE FOR JUST $19!
The full collection of more than 35 Affirmation Stickers!
Five pages of charts and checklists to support all of your physical health needs.
Everything you need to foster a positive mindset and reduce your stress level.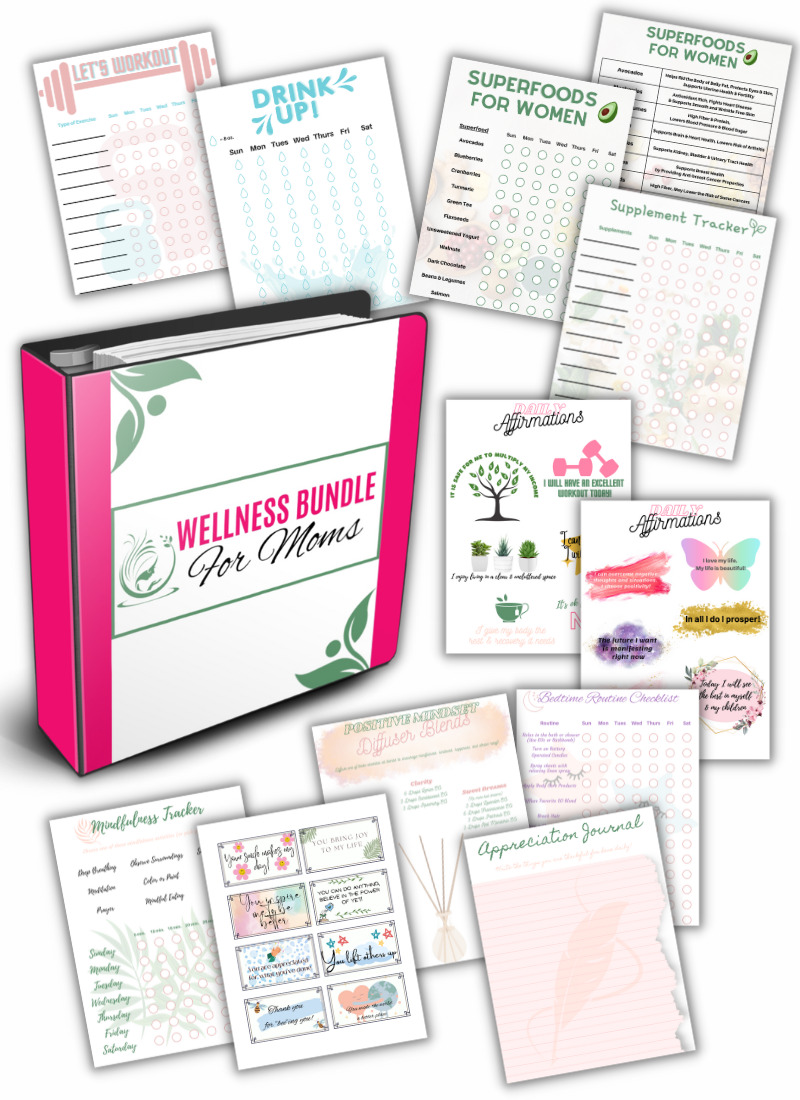 The Complete Wellness Bundle for Moms is Designed to Make Self Care Easy & Attainable!
Just imagine if you could…
Create the life you want by keeping goals, dreams and desires at the forefront of your mind!
Stay in a constant state of gratitude by visually surrounding yourself with thoughts of thankfulness!
Feel excited (instead of overwhelmed) at the thought of taking care of your physical health.
Rediscover your happiness and the joy that comes from spreading happiness to others!
"Life as a toddler mom keeps me busy and occupied with my little one, so taking time for myself is hard! This bundle offers a variety of tools to help me prioritize my health and wellness without sacrificing my time with my child. I particularly love the affirmation stickers, they are a fun way to focus on having a more positive mindset!"
~Amy, Toddler Mom
Hey there! We're Meghan & Marisa…
As moms we are stronger together! We cheer each other on and are there to support one another through the tough stressful days.
We understand the challenge of balancing self care with the care of our families. We created the Wellness Bundle for Moms based on our own personal needs and struggles and quickly realized that we are not alone! All moms can benefit from the variety of resources found within this bundle.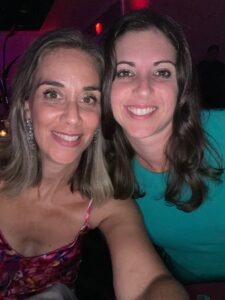 Here's a Peek Inside the Wellness Bundle for Moms…
It contains everything you need to be the best physical, mental and emotional version of you possible!
Water, Exercise, & Supplement Charts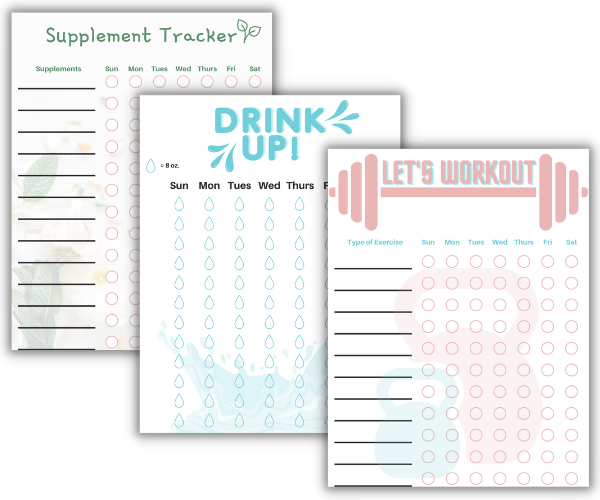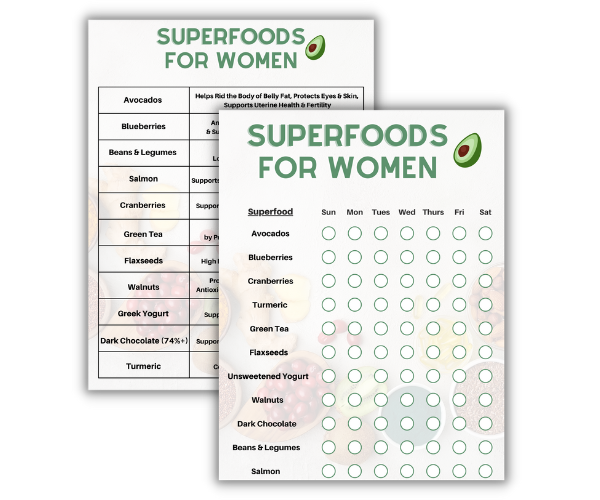 Printable Affirmation Stickers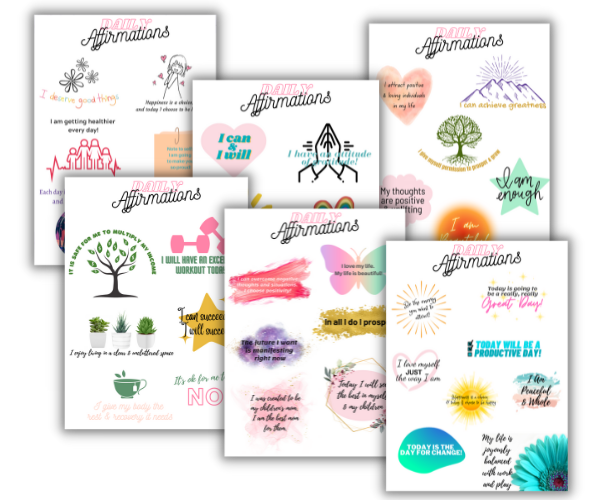 Bedtime Chart, Mindfulness Tracker, & Appreciation Journal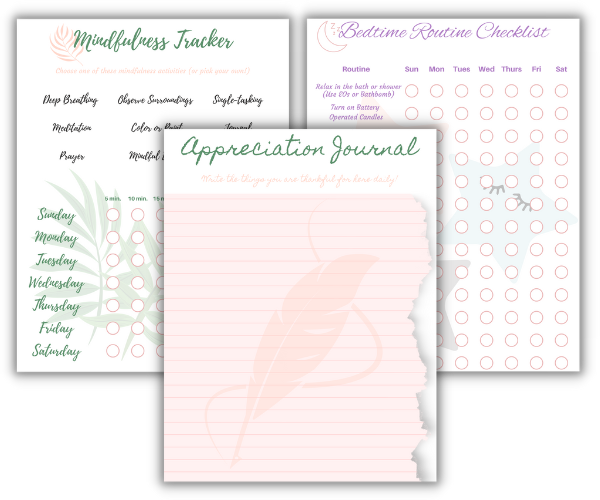 Diffuser Blends & Kindness Cards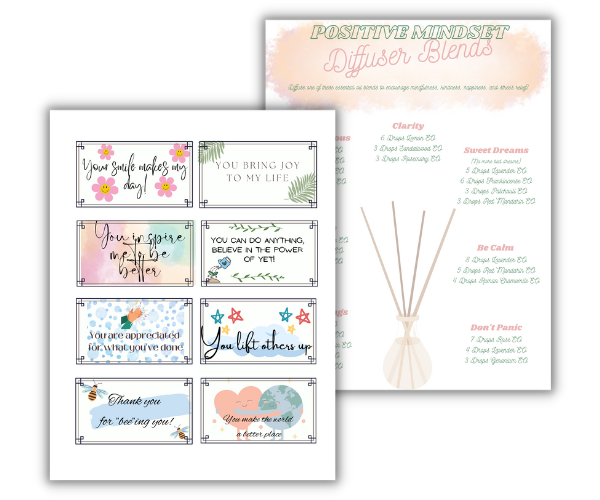 "Best bang for your buck, keeps the whole family organized and sticking to healthy routines. Love this packet!"
~Charlene, Mother & Grandmother
Frequently Asked Questions
WHAT IS INCLUDED WITH THE WELLNESS BUNDLE FOR MOMS?
The Wellness Bundle for Moms is packed with charts and checklists to help you to achieve your health and wellness goals.
It also contains printable affirmation stickers, an appreciation journal, diffuser blends, and kindness cards to help you spread happiness!
WHAT WILL I GAIN FROM THIS BUNDLE?
The Wellness Bundle for Moms will help you:
✔ Develop a consistent physical self care routine
✔ To focus on positivity and thankfulness

✔ Take time for yourself during a busy day
✔ Spread kindness and joy to others
THAT'S A LOT OF RESOURCES- WHERE DO I BEGIN?
The Wellness Bundle for Moms is a bundle of three individual products. You can decide where you start. You can choose to begin with mindset and utilize the affirmations and mindful charts, or you can begin with the physical aspect through exercise and health. The choice is yours!
HOW SOON AFTER PURCHASE WILL I RECEIVE MY WELLNESS BUNDLE?
You should receive your purchase (almost) immediately. It will be delivered to you digitally via the email address you provide at checkout. If you don't see it, be sure to check your spam or promotions folders, and if you still don't see it, please contact us at [email protected] immediately.
HOW DO I KNOW THE WELLNESS BUNDLE FOR MOMS IS RIGHT FOR ME?
The Wellness Bundle for Moms is for anyone wanting to improve their physical and emotional health.
It is for moms in all stages of motherhood and is designed to help you set goals, achieve your goals, and enjoy the life you desire!
IS THIS BUNDLE REALLY WORTH THE COST?
In a word- yes. The Wellness Bundle for Moms gives you DONE-FOR-YOU charts, routines and checklists for an overall body and mind reset. That means you can start achieving your goals without stress, and start creating a lasting habit and routine. Discover the joy and happiness that comes from nurturing and nourishing yourself!
IS THIS A BOOK?
This packet is not a book, but an entire bundle of resources, charts, and tools designed to help you in all areas of your life. Please keep in mind that all materials are delivered digitally in PDF form. 
WILL I NEED TO PRINT IT?
Yes, it will need to be printed. You can print it at home, at your local library, or through a store like Staples. If you want your affirmations to be in sticker form you will need to print them on a full sheet sticker or decal paper.
WHAT IS YOUR RETURN POLICY?
Because this is a digital product, we don't offer a refund. But if you are unhappy for any reason, please contact us immediately and we will do everything we can to make you happy.
Ready to Get Started?
For just 20 minutes, you can save by purchasing the Wellness Bundle for Moms for just $19. Simply click the button below for instant access.