Affirmation Printables

Feel the power of positivity in your life!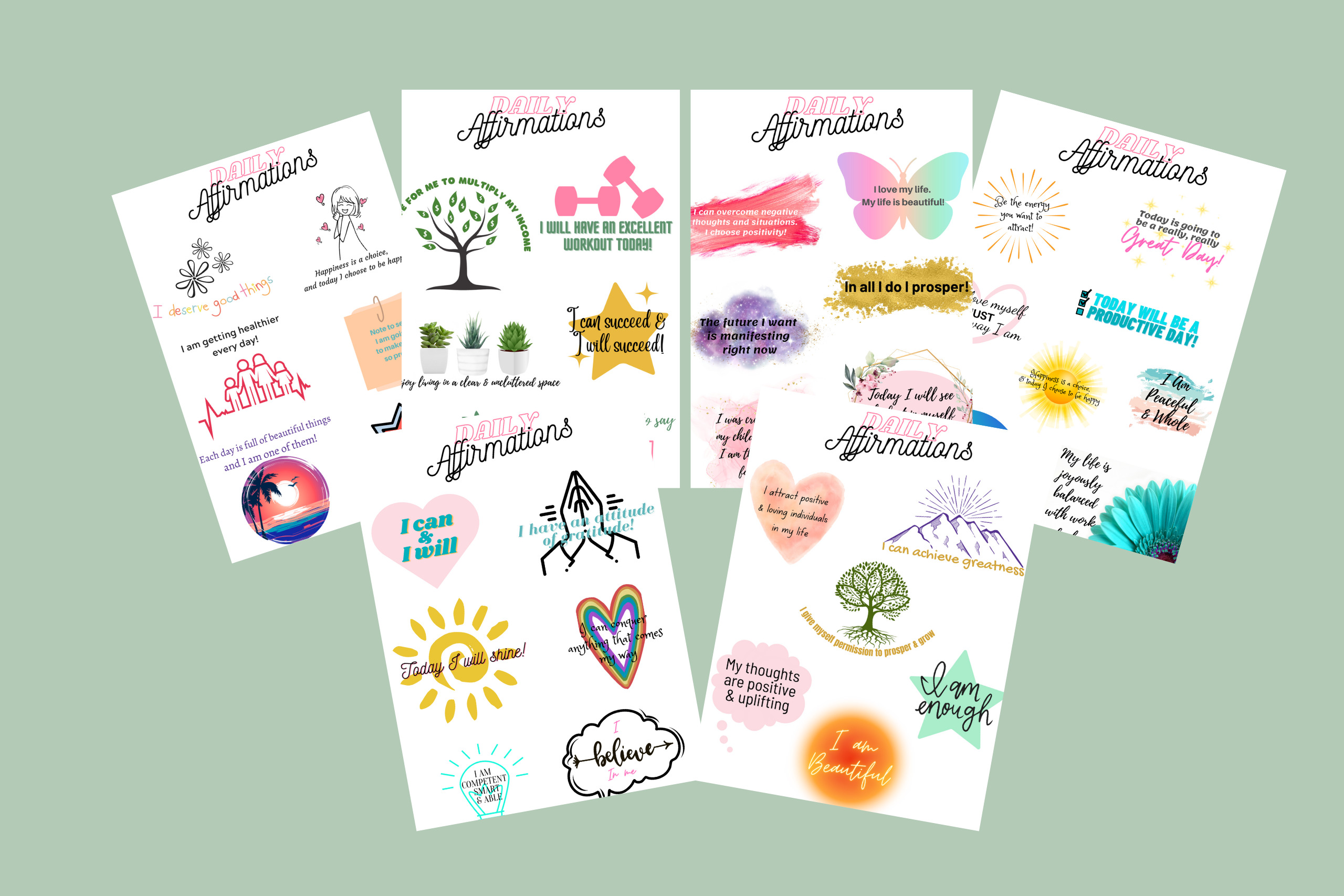 Get the Affirmation Printables and you will:
Be more positive throughout your day by adding your affirmation stickers to mirrors, bottles, walls, your laptop, and more!
Be more confident in yourself and your abilities by using these affirmations daily!
Be more productive by affirming the things you will do and accomplish throughout your day and throughout your life!
Be more appreciative by using these affirmations to remind you of your blessings!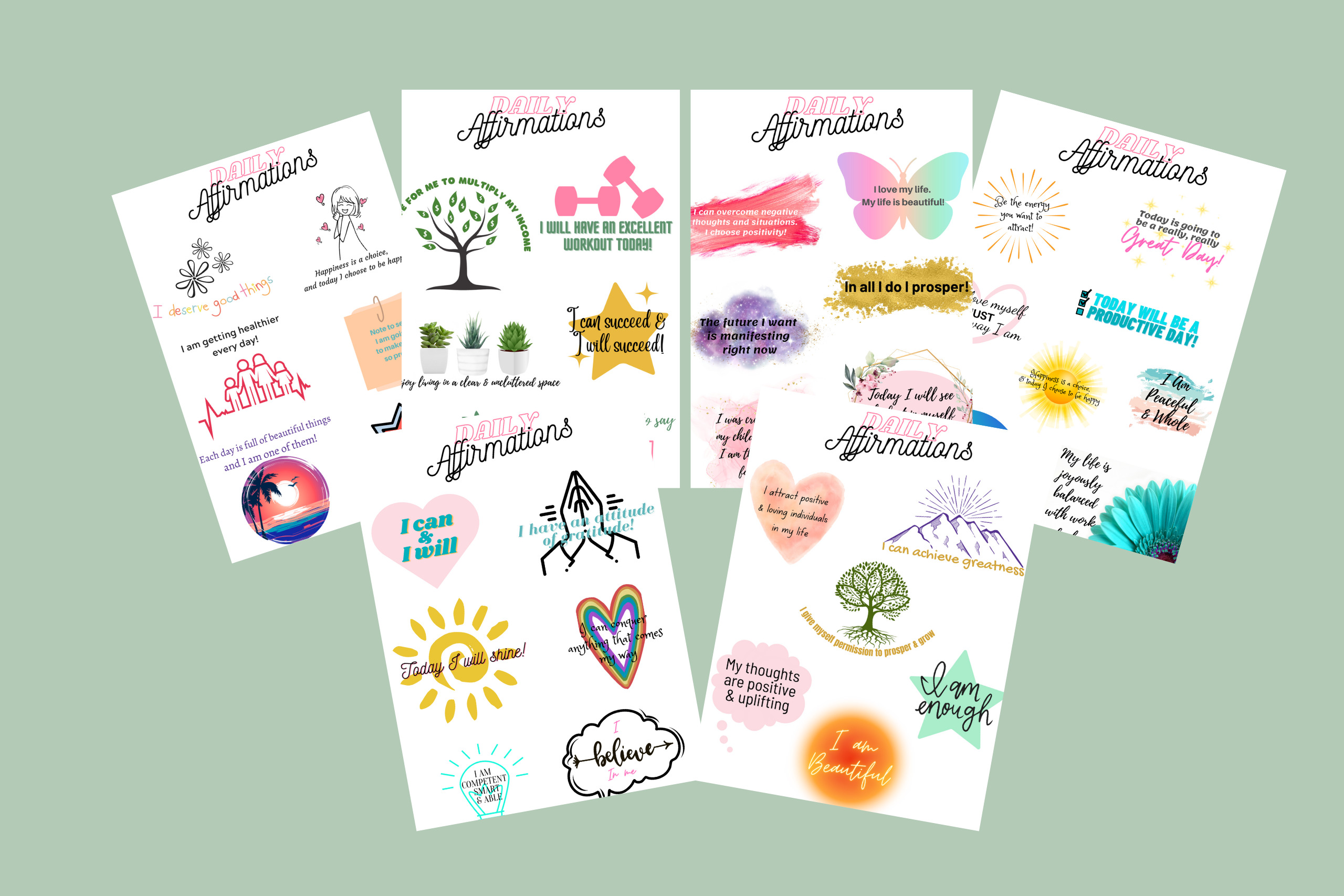 1. DOWNLOAD YOUR AFFIRMATION STICKER PACK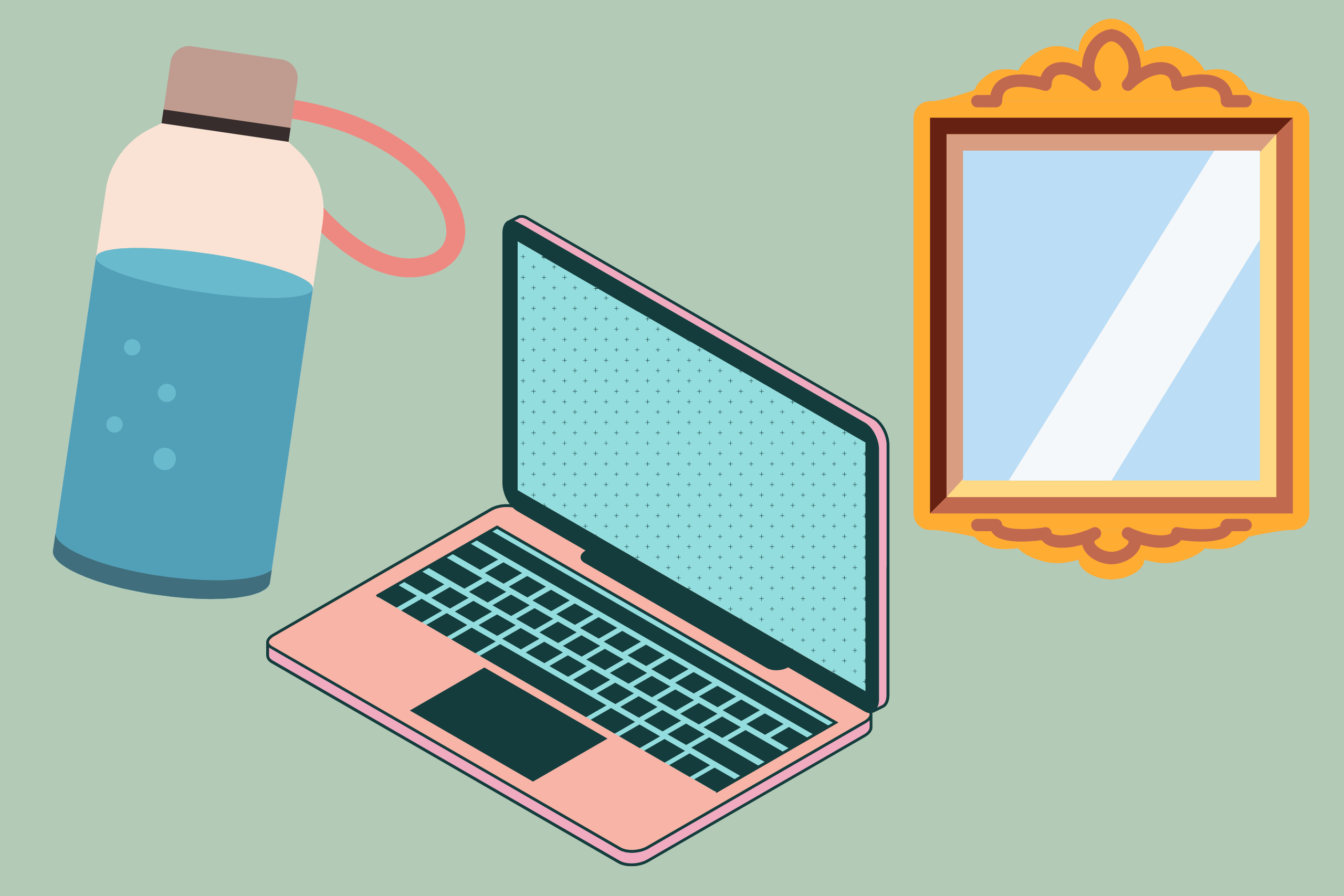 2.  PRINT YOUR STICKERS, ADD THEM TO MIRRORS, LAPTOPS, WATER BOTTLES & MORE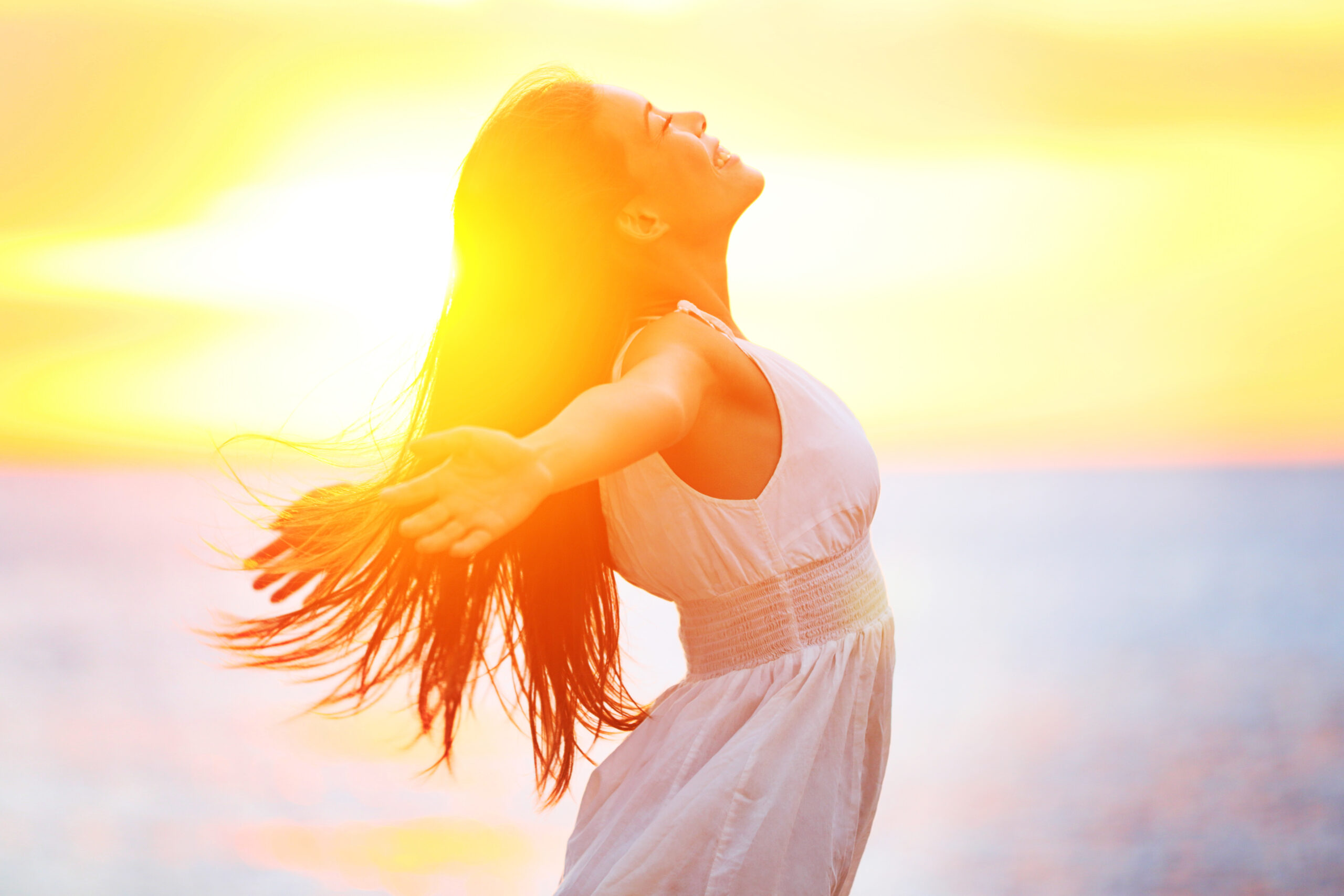 3. BECOME A HAPPIER, MORE CONFIDENT AND SUCCESSFUL YOU!

It's never too early or too late to work towards being THE BEST VERSION OF YOU!

Affirmations help reduce negativity by helping you to become more aware of your thoughts and words!
Create the life you want by keeping goals, dreams and desires at the forefront of your mind!
 Stay in a constant state of gratitude by visually surrounding yourself with thoughts of thankfulness!

That's Five Pages of over 35 printable affirmation stickers!

The pack includes affirmations to help you affirm: 
Motherhood – Be a more confident mom and know that you are the mother your children are meant to have!
Positivity – Be more positive in all areas of your life!
Prosperity – Give yourself permission to prosper and achieve great things!
Health & Happiness – Choose happiness and be successful on your health and wellness journey!