Are you looking for some great sensory fun for the Christmas season?! These Christmas sensory bin ideas are such a great way to incorporate sensory stimulation into the holiday season:)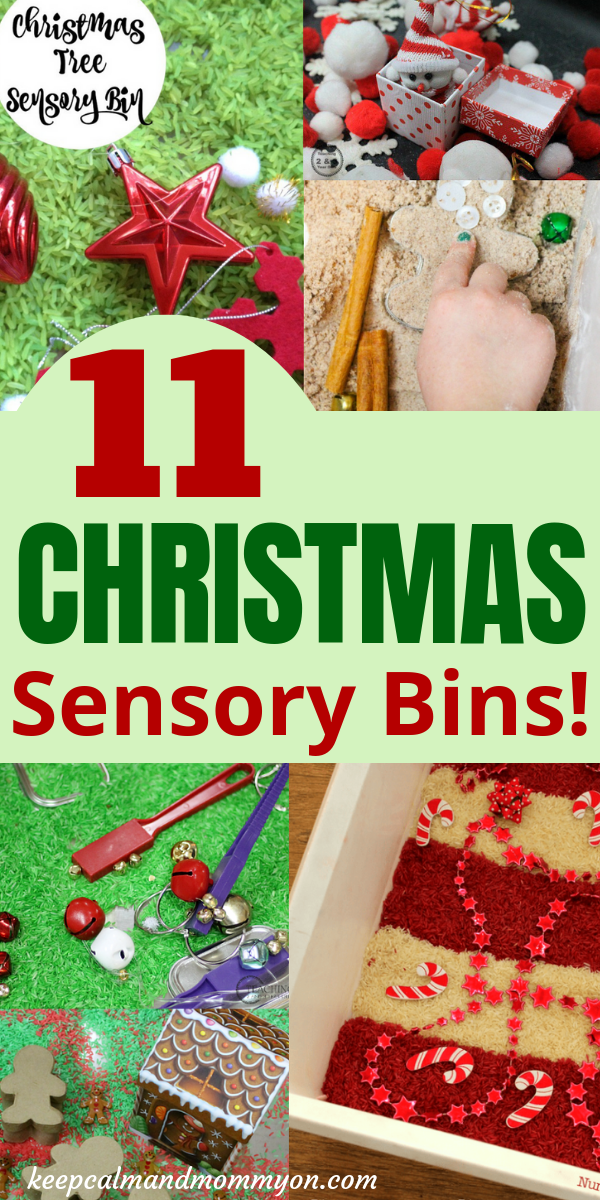 This site contains affiliate links. If you make a purchase using one of these links, I may earn a commission. Please visit my disclaimer page for more information about cookies collected and our privacy policy.
Christmas Sensory Bin
Christmas is such an exciting time of year for kids. Actually it's an exciting time of year for kids and adults;) I love to watch my children experience the joys of the holiday season and I look forward to making it as special as possible each year!
These 11 Christmas sensory bins are a great way to bring some excitement and extra special fun to your holiday season. Your kids won't even know they're learning;)
Christmas Sensory Bins for Toddlers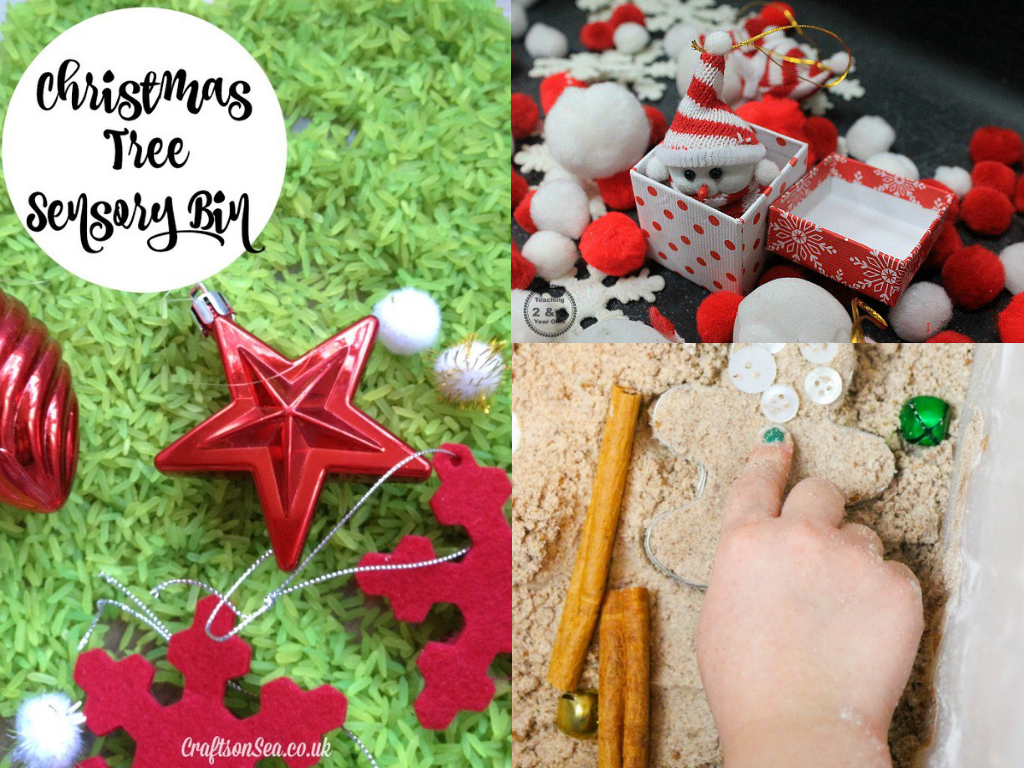 Your kids will love this fun and fluffy snowman sensory bin! A great 'snow' sensory activity for indoors!
Gingerbread Cloud Dough Sensory Bin
Who doesn't love gingerbread men?! What a great way to let your child practice using a cookie cutter and to work on sensory stimulation!
Christmas trees are one of the best parts of Christmas in my opinion:) What a great idea for the holiday season!
Christmas Themed Sensory Bin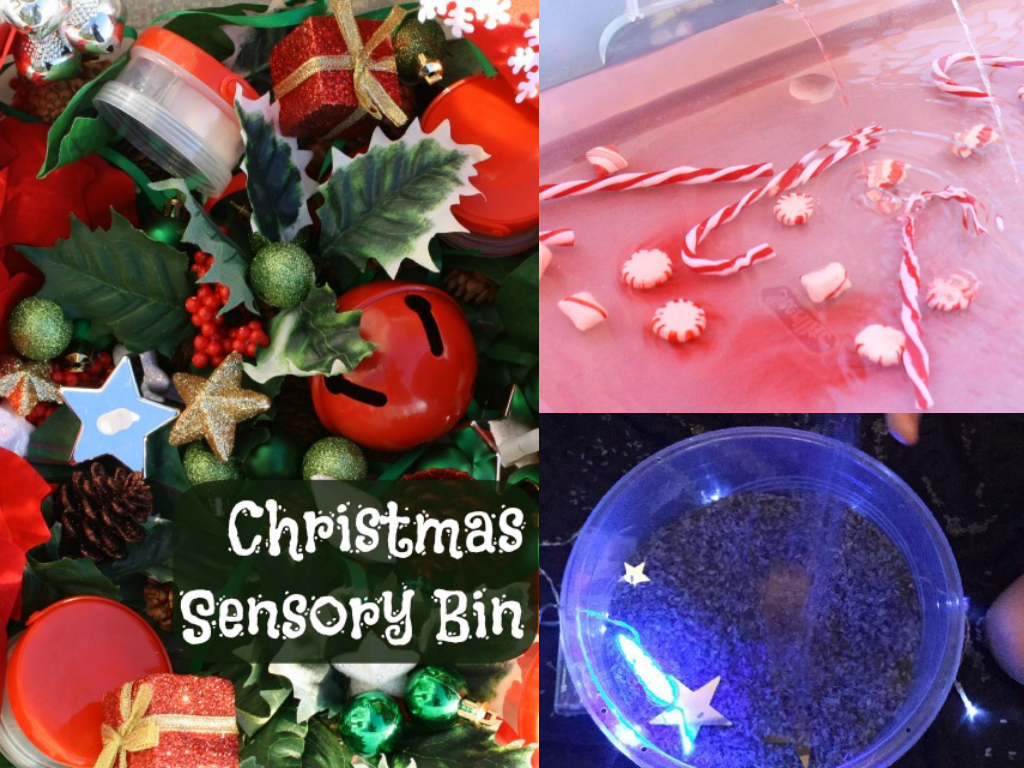 This bin is exploding with Christmas cheer! What a wonderful sensory bin for the holiday season!
Candy Cane and Water Sensory Bin
This looks like so much fun! And I bet it smells amazing with all of that peppermint candy!
Sensory fun with stars and lights! A great glow in the dark sensory bin!
Christmas Sensory Bin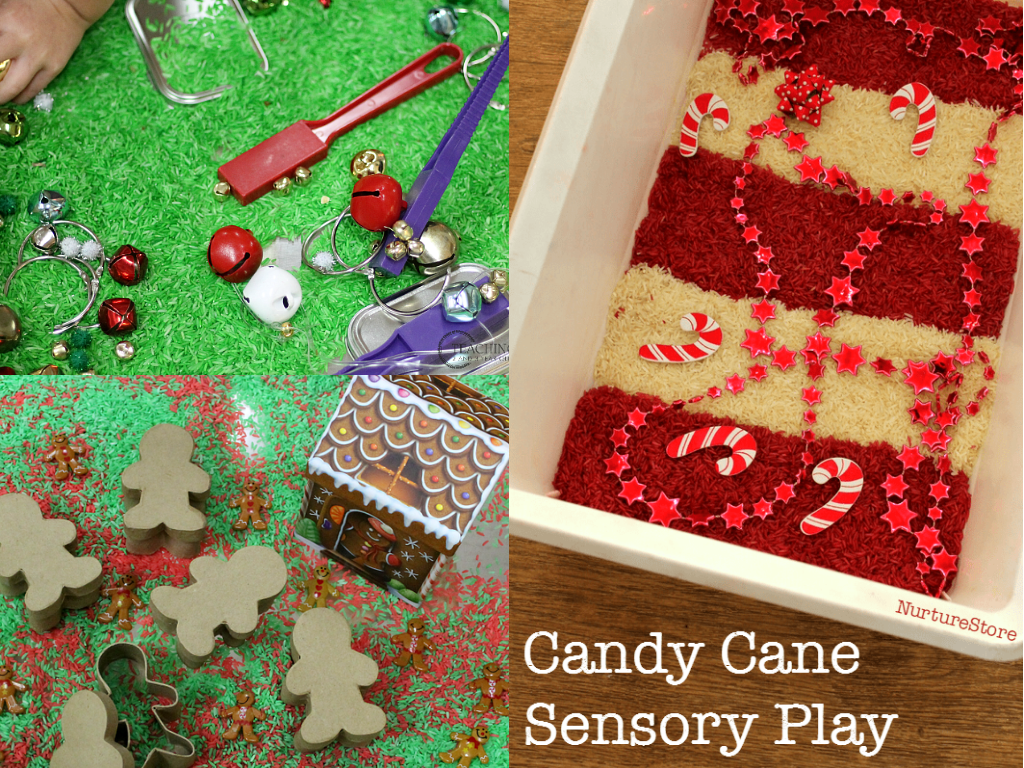 'Jingle bells, jingle bells, jingle all the way! Oh what fun it is to have jingle bells sensory play! Hey!' I know, I know, cheesy, I should just stick to blogging;) I just couldn't help myself! lol
More gingerbread sensory play! This is just too adorable not to do!
Candy cane sensory play! This candy cane sensory bin doesn't have any water, making it a less messy option. But it looks like lots of fun!
Christmas Sensory Bins for Toddlers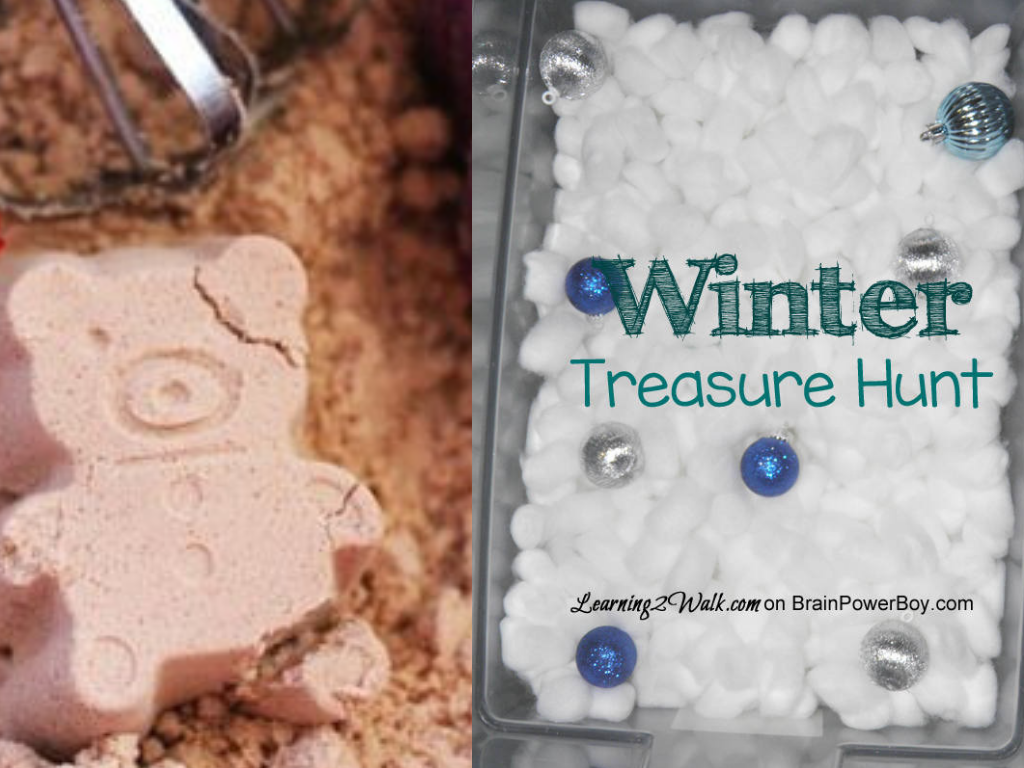 Hot Chocolate Cloud Dough Sensory Bin
Mmmh, hot chocolate! A great wintery treat turned into a fun sensory activity!
Winter Treasure Hunt Sensory Bin
This winter treasure hunt sensory bin is sure to keep your little ones busy for a while! Lots of fun and exploring while stimulating the senses!
And that is 11 sensory bins to create for your child this holiday season! I hope you enjoy them:) Which ones are your favorites? Leave me a comment below and let me know which ones you plan to make with your child!