This blog contains affiliate links. If you make a purchase using one of these links, I may earn a commission. Please visit my disclaimer page for more information about cookies collected and our privacy policy.
Do you have a little ballerina in your life? Do you know someone that would spend every waking moment dancing if they could? These 13 items are some of the best gifts for dancers and are all items that every dancer will love!
Best Gifts For Dancers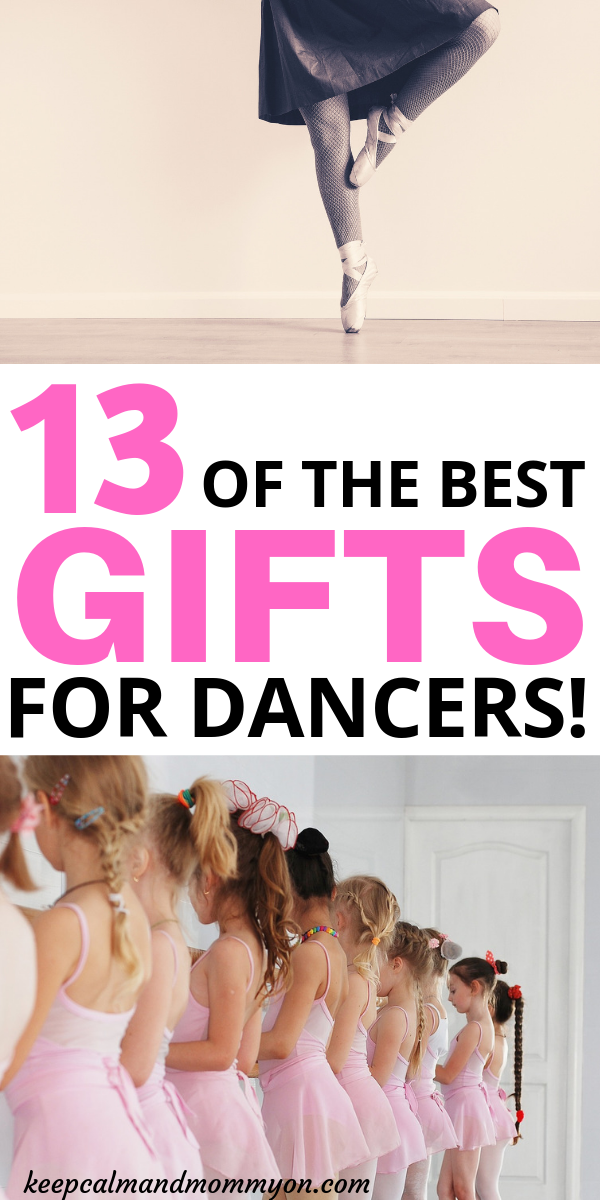 I have a daughter that loooves to dance! It is her passion and something that she is constantly doing, even when she's not in dance class! Which her time out of class really isn't that much, because it feels like we basically live at the dance studio;) But she loves it!
Gift Ideas For Dancers
When it comes to her birthday or christmas, all she ever wants is dance related gifts. This list is a combination of items that I have bought her and that she loved, along with some items that I plan on buying her that I know she will love;)
13 Of The Best Gifts For Dancers!
Your dancer will love these gifts! It has something for all ages, there are gifts that your little ballerina will love as well as teen dancers!

Bloch booties are a must for every dancer! Why, because they look awesome and every dancer has them;) You just can't be the only girl at dance without a pair of bloch booties;) But while girls like them for their fashion appeal (especially the ballet pink color!), they are actually practical and have a use. These booties are made to help keep feet and ankles warm and ready to dance to prevent injuries, and they are great to slip on over dance shoes so that you don't have to change before leaving the classroom!

Continue Reading

Your dancer will love this dance bag! Ideal for older dancers, this bag comes in multiple colors and you can have their name put on the bag as well!

Continue Reading

Let's not forget the little dancers:) This bag is ideal for the little girl that loves ballet! I bought this bag for my youngest daughter when she was just starting out in dance and she loved it!

Continue Reading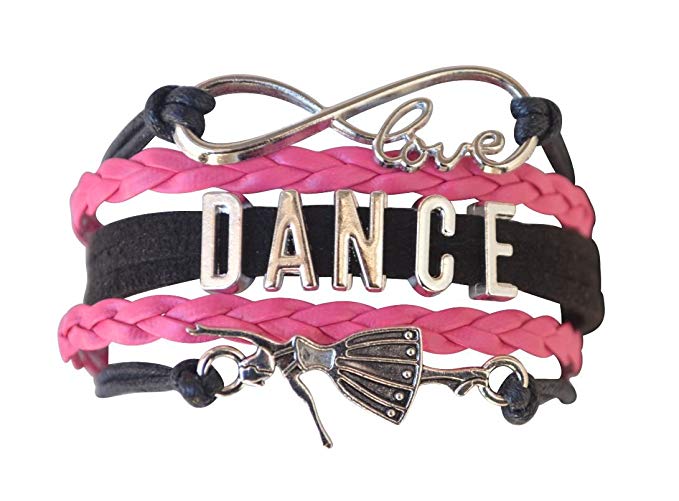 Photo Credit: www.amazon.com
Infinity Collection Dance Bracelet- Girls Dance Jewelry for Dance Recitals, Dancers and Dance Teams
While your dancer might not be able to wear jewelry while dancing, she will definitely want to wear this super cool dance bracelet everywhere else she goes to let the world know that she is a dancer!

Continue Reading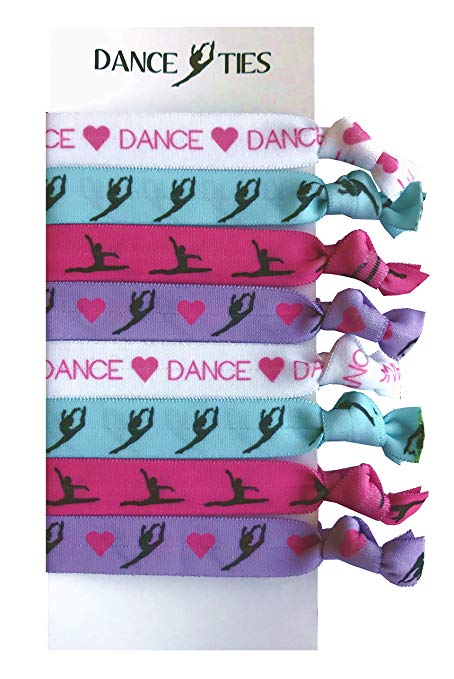 Photo Credit: www.amazon.com
8 Piece Dance Hair Elastic Set - Accessories for Dancers, Women, Girls, Dance Teachers, Dance Classes - MADE in the USA
These dance theme hair elastics are a super fun accessory to have. Your dancer will love to express her passion by wearing these hair ties!

Continue Reading

While we are on the topic of hair, check out this dance hair accessories kit! While most dancers have bobby pins and hair ties, they do not have this nifty kit to carry them in! My daughter keeps this kit in her dance bag for emergencies!

Continue Reading

Does your dancer love to keep pictures of performances and recitals? This scrapbook is a great way to preserve memories and to keep mementos together and safe. Imagine when she is older looking back through this album at everything she has done and accomplished in dance!

Continue Reading

These adorable ballerina stickers are a great item to get to go along with the scrapbook. Let her decorate and brighten up her book with these fun glitter stickers!

Continue Reading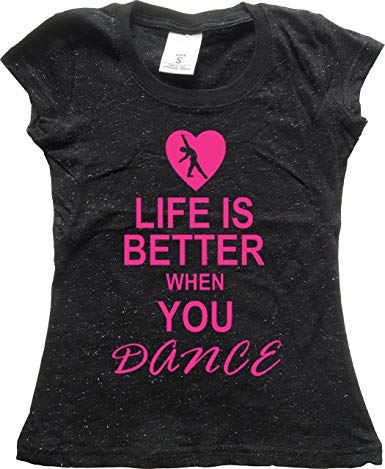 Photo Credit: www.amazon.com
Orange Arrow Youth Dance Clothing - Life Is Better When You Dance - Glitter Ballet Tap Tshirt
Life is better when you dance! This shirt is as adorable on as it is in the picture. My daughter loves to wear this shirt! It's also kind of fitted which makes it great to wear to acro classes or with dance leggings.

Continue Reading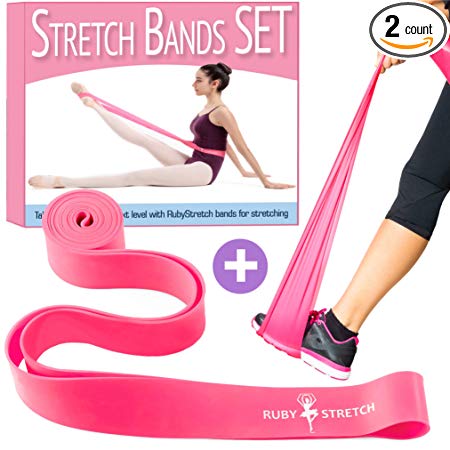 Photo Credit: www.amazon.com
Stretch Bands for Dance and Ballet - Exercise Resistance Band Set for Dance - 2 Resistance Bands for Stretching, Dance and Gymnastics – Gift Box + Instructions + Travel Bag
Encourage your dancer to stay stretched with this stretch band and resistance band set! These two bands are all that she will need to help get the stretch that she needs.

Continue Reading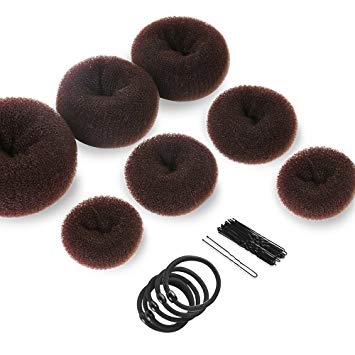 Photo Credit: www.amazon.com
Donut Hair Bun Maker 7 Pieces,Teenitor Ring Style Bun Maker Set with Hair Bun Makers (1 extra-large, 2 large, 2 medium and 2 small), 5 pieces Hair Elastic Bands, 20 pieces Hair Pins, Dark Brown
No ballerina is complete without her ballet bun! This set of donut bun makers will make your life soooo much easier! Stop sweating about the upcoming recital, get these and make buns one less thing that you need to worry about when it comes to your daughter's dance!

Continue Reading

Ok, this is one of those items that we don't already have, but that we want! This is an item that I think I would love as much as my daughter;) Keep those bobby pins in one place with this magnetic holder! No more bobby pins spilt everywhere, yay!

Continue Reading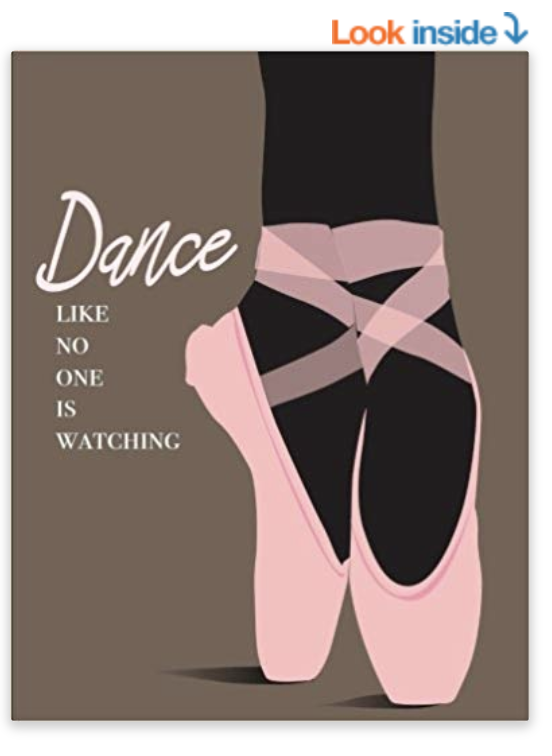 Photo Credit: www.amazon.com
Dance Like No One Is Watching: Ballet Notebook (Composition Book Journal) (8.5 x 11 Large), Dance Gifts
This beautiful journal is a great place for your dancer to record her thoughts and experiences! My daughter also uses it to write down dances that she choreographs.

Continue Reading

And those are 13 of the best gifts for dancers!
Gifts For Ballet Dancers
I hope that your dancer lovers these gifts as much as mine does! And be sure to leave me a comment below and let me know which gifts you choose! Which are your favorites?