Are you looking for fun fall activities to hep develop your child's fine motor skills? These 19 fall fine motor activities are not only great for fine motor development, but will keep your child entertained for hours!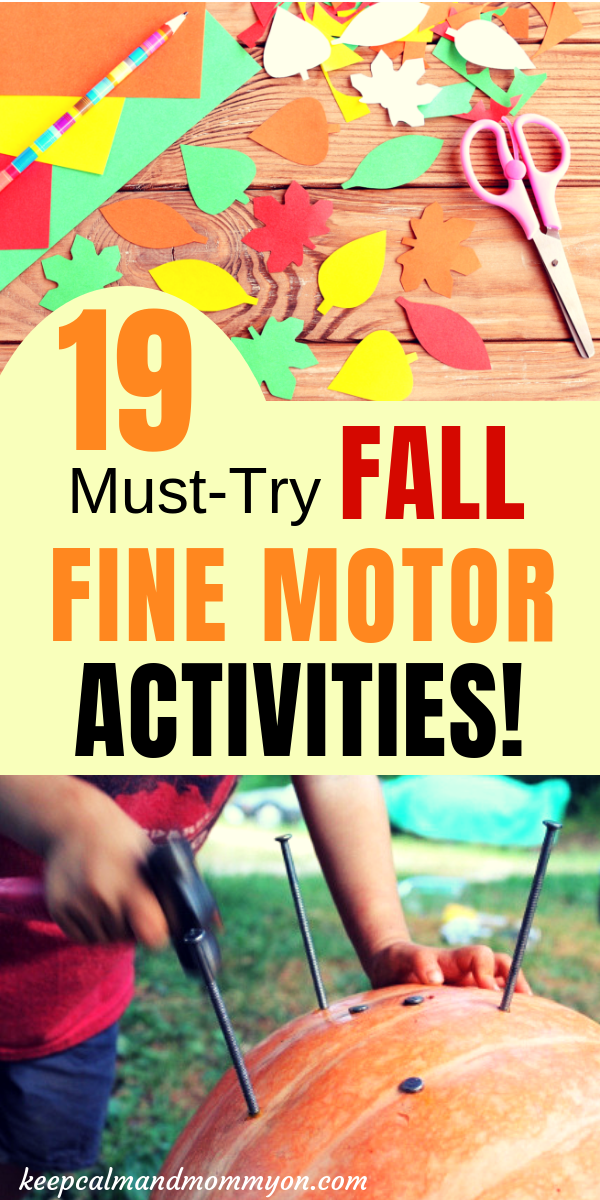 This site contains affiliate links. If you make a purchase using one of these links, I may earn a commission. Please visit my disclaimer page for more information about cookies collected and our privacy policy.
19 Fall Fine Motor Activities
If you are looking for fun fall activities for your child, why not find an activity that will also help them to learn and grow?!
These 19 fine motor activities are all great ways to not only entertain your child with fun fall activities, but will help with development and are educational.
Fine Motor Skills
Fine motor skills are the small movements that we use daily without even realizing it.
Everything from buttoning a shirt to tying shoes requires fine motor skills.
In school children are expected to complete tasks that require fine motor skills as well. Whether its holding a pencil, using scissors, or handling small items, fine motor skills are important!
So how do we develop fine motor skills in children?
There are lots of fun and educational activities that can help with this!
For additional fine motor skills activities check out 35+ Fine Motor Activities.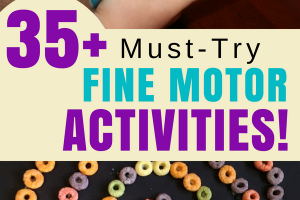 Also if you are looking for something that requires zero assembly, or that can be great for traveling and in the car, then check out these 20 toys to strengthen fine motor skills!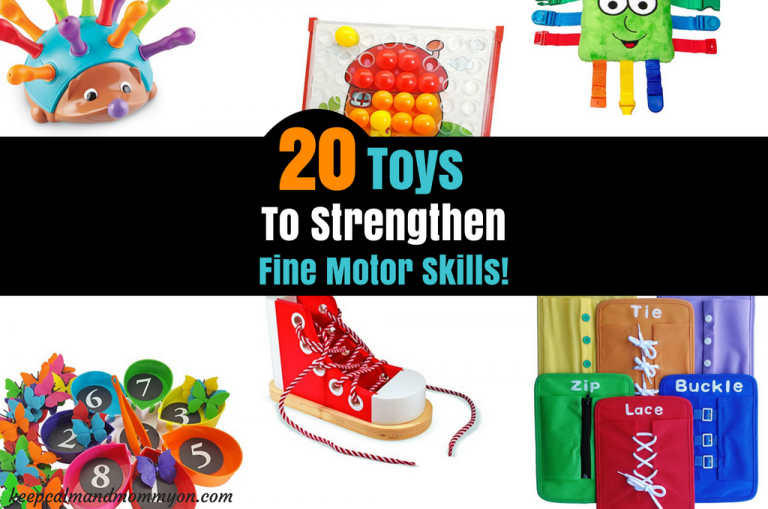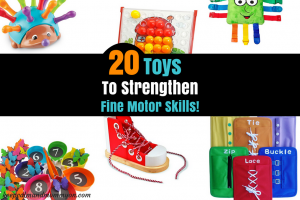 Fall Fine Motor Skills Activities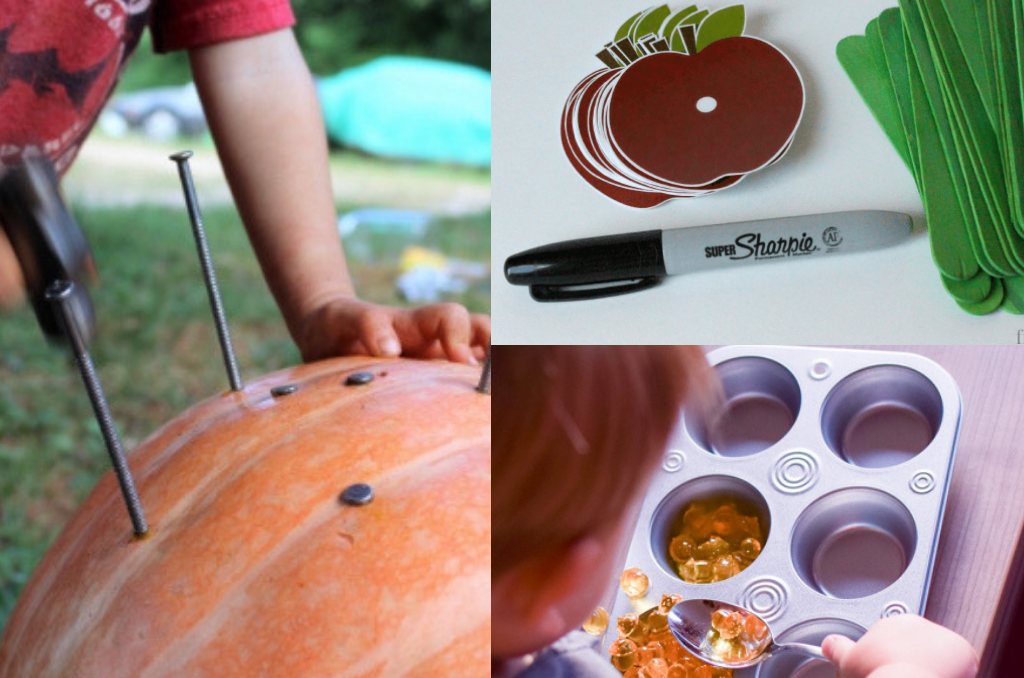 Apples & Worms: Fall Fine Motor Counting Activity 
This is a great activity for developing fine motor skills as well as for teaching your child to count! Not to mention incredibly cute:)
Fall Fine Motor Activity: Hammering Pumpkins
This looks like loads of fun! What a great fall activity for toddlers and preschoolers! Not only is this a great fine motor activity, but it's super simple to do and requires zero prep work!
Fall Fine Motor Fun With a Muffin Tin
The fall fine motor activity using a muffin tin is a great mess free indoor activity that will keep your toddler entertained!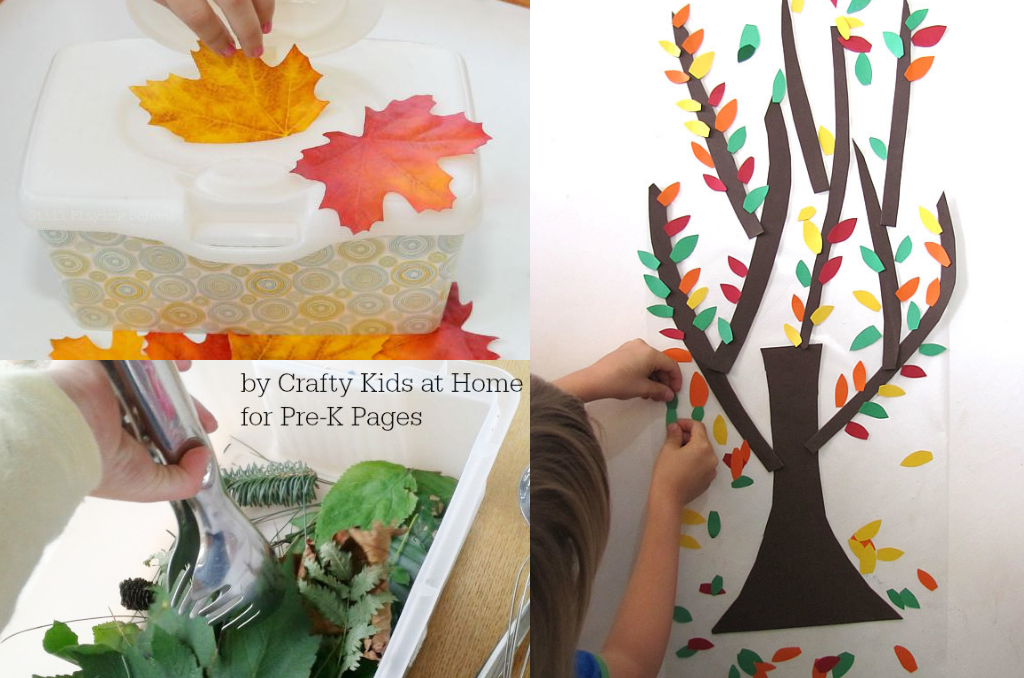 Another easy to assemble fine motor activity that your child can do indoors. Simply use items that you already have on hand for some educational fun!
This fall tree activity is too cute! My preschooler will definitely love this activity!
Fall Leaves In and Out Activity
A simple activity for toddlers using things that every toddler parent has on hand!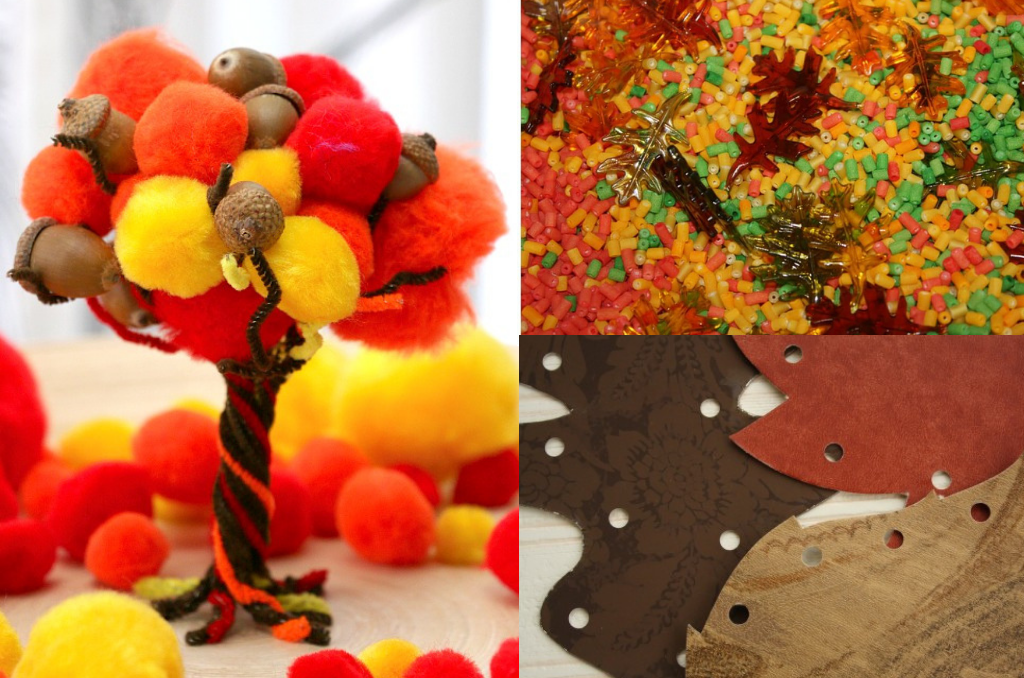 Fall Counting Game Math Activity 
Another great counting game to do during the fall! What a great way to encourage learning through play!
Lacing is such a great fine motor skills activity! This is a great way to incorporate the fall season into a traditional activity!
This is just too cute! I can't look at this without thinking of Dr. Seuss or the Lorax! So adorable! I even want to make one;)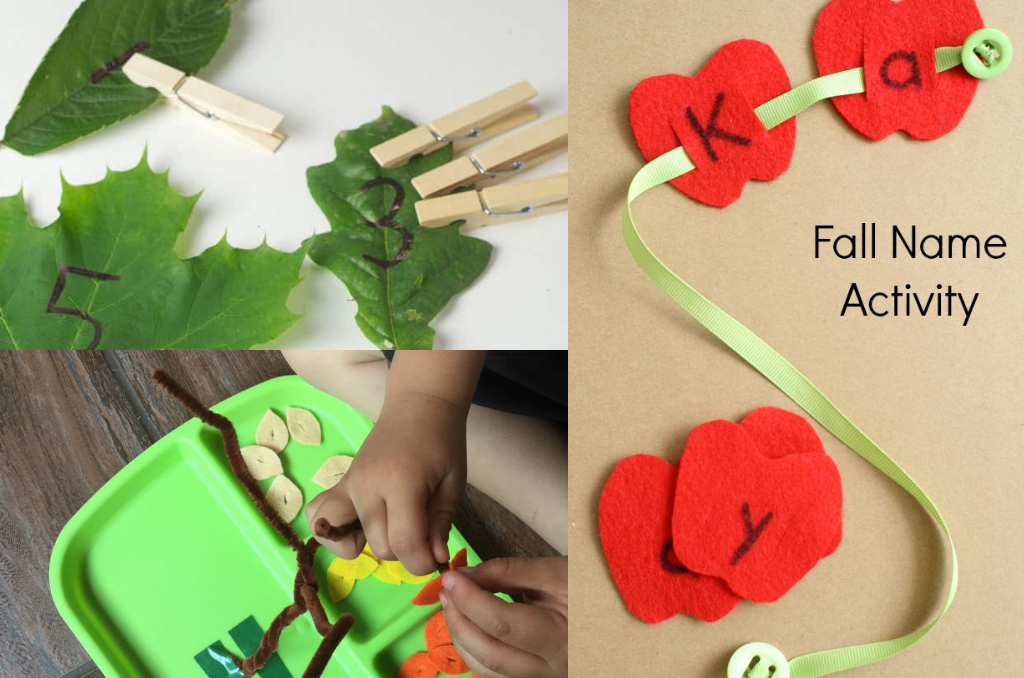 Fall leaves and clothes pins make this activity easy to do, yet excellent for developing fine motor skills!
Button Worm Apple Fall Name Activity
This is a very unique activity that is great for your child to do either at home or on the go!
Fall Fine Motor Counting Activity
Counting and fine motor development are definitely things that your preschooler needs to learn! Make it a seasonal activity following the directions in this post.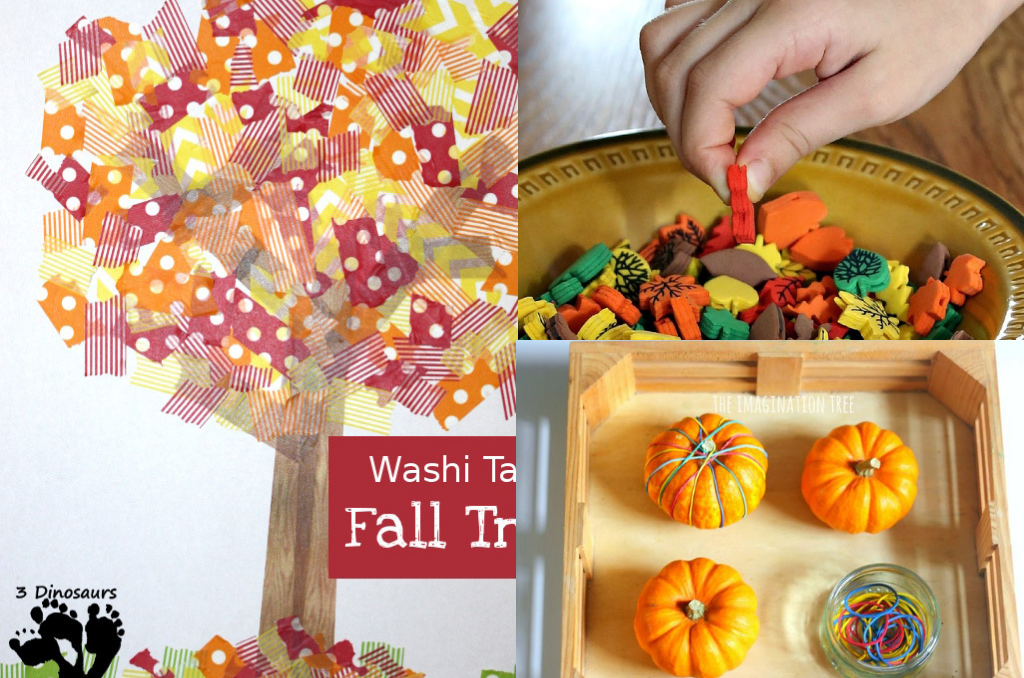 Fine Motor Autumn Leaves Sorting
Sorting is a great fine motor activity for toddlers, and how much more fun to incorporate the colors of fall!
Pumpkin Fine Motor Skills Activity
I love these adorable mini pumpkins! And, after your child is done using them for this fine motor activity you can use them for fall decorations;)
Easy Fine Motor Washi Tape Fall Tree
This tape tree is very creative and colorful! A great fine motor activity!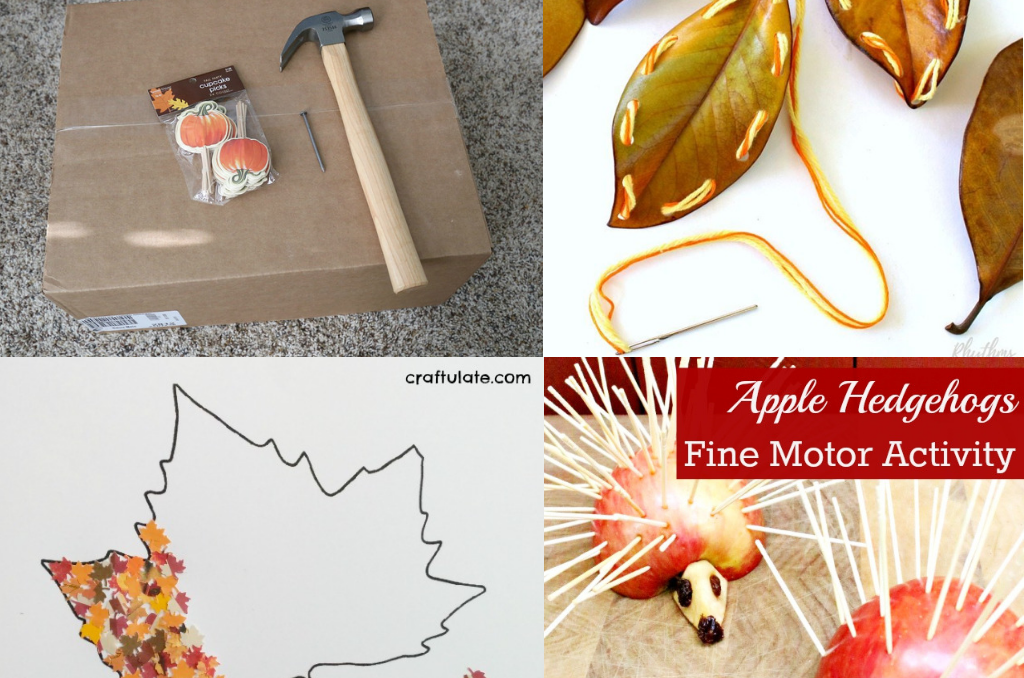 Another lacing activity, but this time using real leaves! A great fine motor and sensory activity!
Pumpkin Match Fine Motor and Counting Game
An easy to assemble activity using mainly things that you already have on hand!
Punches are a great way to strengthen hands and develop fine motor skills! This is a super cute activity:)
Apple Hedgehogs: Fine Motor Activity
How adorable are these apple hedgehogs?! Your kids will love this fine motor activity. They won't even know they are learning!
And those are 19 fall fine motor activities!
Which ones are your favorites?
Be sure to leave me a comment below and let me know which ones you try!
If you would like to find additional fall fun then check out: