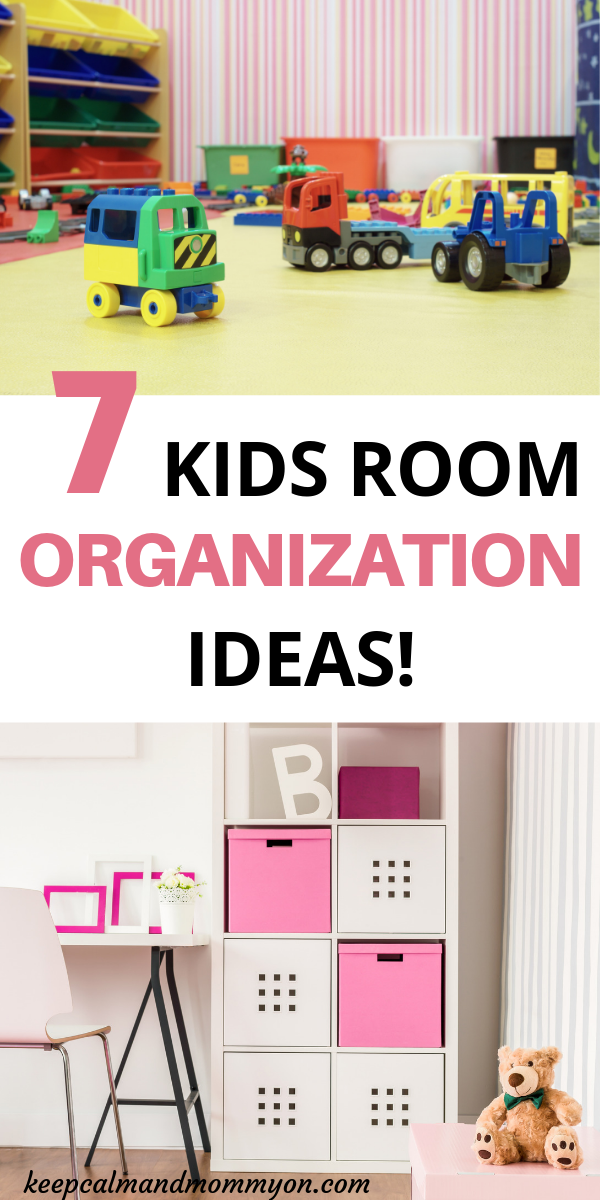 7 Kids Room Organization Ideas
Are you wanting to be more organized? Are you wanting to organize the chaos that is your child's room? Do you feel like you are drowning in the clutter and failing to keep your home looking like it should? These 7 kids room organization ideas will help to keep toys off the floor while making it easier for your kids to enjoy their toys and their room!
This site contains affiliate links. If you make a purchase using one of these links, I may earn a commission. Please visit my disclaimer page for more information about cookies collected and our privacy policy.
And that is 7 Kids Room Organization Ideas!
Which of these organizational ideas would work in your child's room? Be sure to come back after implementing these ideas and let me know how they have helped you on your quest to become more organized!
Becoming organized not only makes your home look better, but it eliminates stress!
Keeping your child's room organized will allow them to play in a stress free environment, enjoy their room, and see all of their toys, allowing them to play with everything!
Eliminate stress, enjoy your home, and be confident in yourself as a mother! You are a great mom, and deserve to feel confident and less stressed!