Are you looking for some dinosaur Christmas coloring pages for your little dinosaur lover? These free coloring pages are full of cute dinosaurs that are sure to make coloring fun!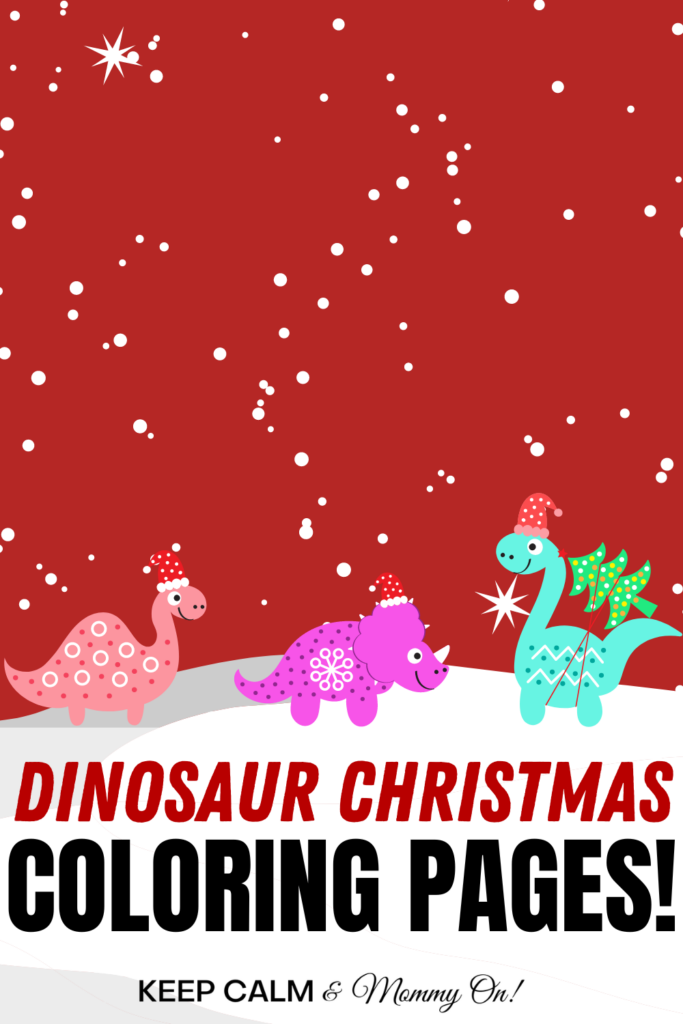 This site contains affiliate links. If you make a purchase using one of these links, I may earn a commission. Please visit my disclaimer page for more information about cookies collected and our privacy policy.
Dinosaur Christmas Coloring Pages
Both of my boys have gone through major dinosaur phases when they were young! They could tell you almost any fact about dinosaurs and while they couldn't quite pronounce all of their words yet, they could definitely pronounce dinosaur names as long as your arm! lol
I still have toy dinosaurs that I just can't bear to part with as the boys were so obsessed with them when they were little!
In addition to playing with dinosaurs and reading about them, they also loved to color them! They were always asking me to print out coloring pages of dinosaurs and many other things!
Printable Dinosaur Coloring Pages
And honestly I sometimes had a hard time finding coloring pages that I could print out for free. I would click on so many coloring sheets to either find out they weren't downloadable or that I had to pay for them. Now, I'm totally fine with paying for coloring sheets, but sometimes I just needed a quick free option to print on the spot to keep the little ones busy!
So I have created these free printable coloring pages that are just that, fun coloring pages that combine the holiday season and the triassic period:) Since it was for holiday fun I went the route of cute Christmas with cute dino drawings.
These are great Christmas dinosaur coloring page ideas for younger kids.
The following printable dinosaurs are very festive with Christmas trees, Christmas hats, Christmas lights, and Christmas presents!
It also contains a mixture of animated carnivore and herbivore dinosaurs such as the Tyrannosaurus Rex and the Brachiosaurus.
Fine Motor Skills
Coloring is such a great way to help children develop fine motor skills. And it's a great calming and mindfulness activity!
These coloring pages are a great way to combine your child's interest with the holiday season:)
You can click the links below to access the pdf file for each dinosaur coloring page.
I hope your little dinosaur lover enjoys coloring them:)
Dinosaur Christmas Coloring Page #1
Dinosaur Christmas Coloring Page #2
Dinosaur Christmas Coloring Page #3