Are you looking for fun yet educational activities for kids? These activities are great ways to help your kids learn from home while having fun!
This site contains affiliate links. If you make a purchase using one of these links, I may earn a commission. Please visit my disclaimer page for more information about cookies collected and our privacy policy.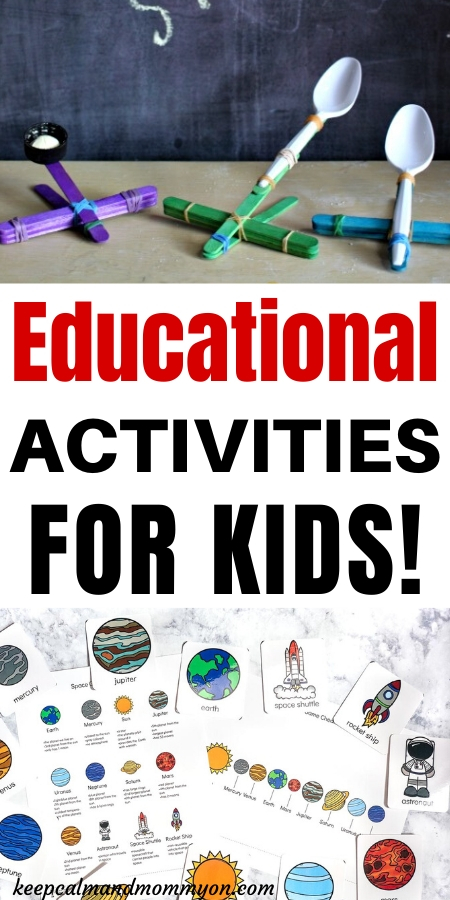 Educational Activities for Kids
As a homeschooling mother of four I try to implement activities for the kids that are not only fun and entertaining, but that are educational as well.
If you find yourself in the same situation then you definitely want to check these activities out!
If you are new to homeschooling, or if you are simply looking for something fun to do with your kids, this is also for you!
Educational Activities for Kids at Home
Educational Activities for Kids!
Kids learn best when playing and having fun.
They not only retain information better when it's presented in this way, but a joy of learning is also instilled in them.
Each of these activities are great options for helping your child to grow and develop in a fun way!
Fun Educational Activities for Kids
Don't those activities look like fun?! Honestly your kids won't even know they're learning;)
Which of these activities are your favorites? Please leave me a comment below and let me know which ones your kids like best!
Happy learning:)