Are you looking for some quick and easy printable gift tags? These St. Patrick's Day printable gift tags are cute and a great option when it comes to giving gifts on St. Patrick's Day!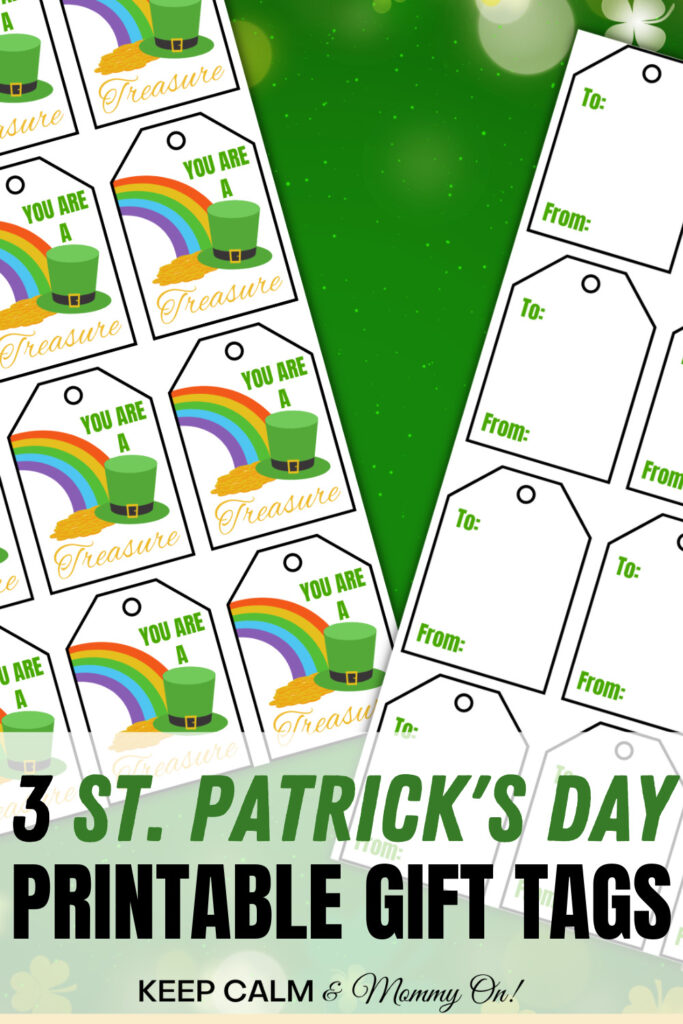 This site contains affiliate links. If you make a purchase using one of these links, I may earn a commission. Please visit my disclaimer page for more information about cookies collected and our privacy policy.
St. Patrick's Day Printable Gift Tags
For moms holidays can kind of be a blur am I right?!
Especially when you factor in all the events that kids have that they forget to tell you about till the last minute!
Like, "Hey mom, tomorrow I have to dress up for school!"
Or, "Hey mom tomorrow our class is having a St. Patrick's Day party and I need to bring something for everyone!"
If that last one is what brings you to this page, then don't worry, we've gotcha covered;)
DIY St. Patrick's Day Gifts
Or if you're actually ahead of the game and searching for cute gift tags that you will need to put on your cute chocolate coins gift bags or bags of lucky charm cereal then this is also for you:)
These gift tags are easy to download, easy to print and cut out, and will look adorable on your cute gift bags or boxes!
Last minute or pre-planned it doesn't matter… your gift will look like you took lots of time preparing it!
St. Patrick's Day Name Tags
These tags not only have a cute picture and message on them, but they also work as name tags if you're labeling gifts for multiple people.
Your child will love passing their gifts out to their classmates:)
St. Patrick's Day Gift Tags
And we have several different options and designs for you to choose from!
First we have the Rainbow Saint Patrick's Day Gift Tags! These are great for kids and kids' parties!
The second option is the Happy Saint Patrick's Day Gift Tags! These tags work for anyone, but I really love them for adult St. Patrick's Day party gifts:)
And the third and last gift tag option is the Lucky Saint Patrick's Day Gift Tags! Everyone will love these sparkly gold three leaf clovers!
We hope you enjoy these Saint Patrick's Day gift tag printables and that they make your holiday a little easier:)
Happy Saint Patrick's Day!
Saint Patrick's Day Activities for Kids
If you would like to find more Saint Patrick's Day fun then be sure to check out:
St. Patrick's Day Activity Pack for Kids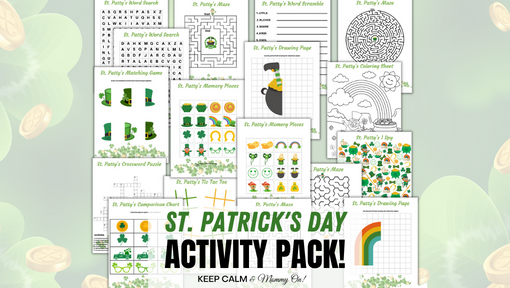 St. Patrick's Day Handprint Art