Are you looking for some great Christmas fine motor activities? These 31 activities are not only great at strengthening fine motor skills but are also loads of fun! Add some fun and excitement to your holiday routine by doing these fun and adorable activities with your child:)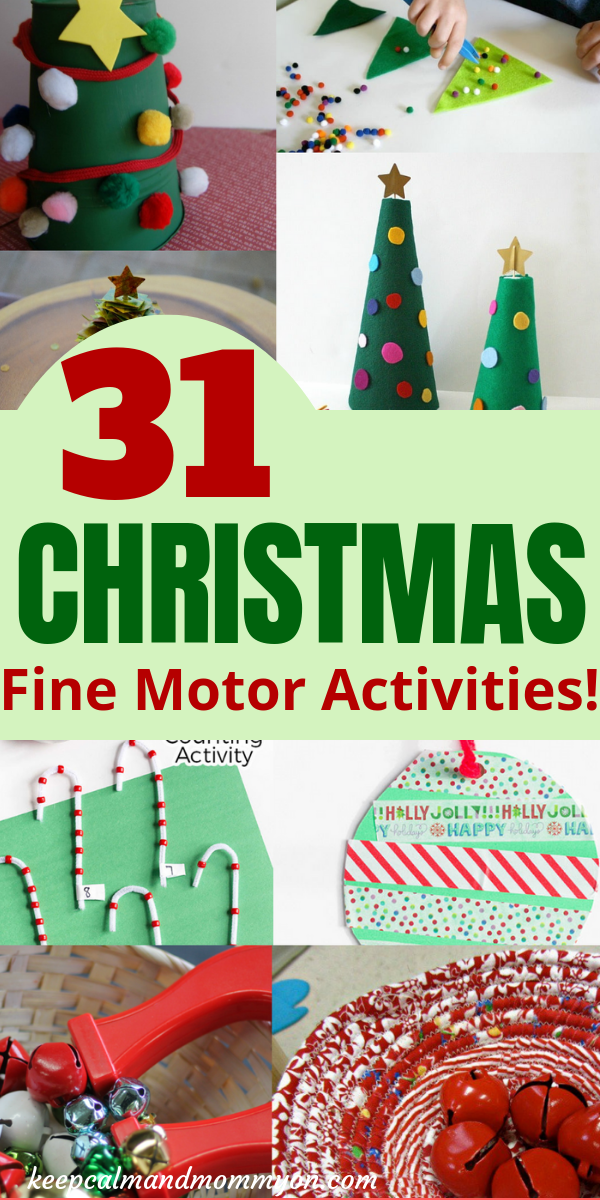 This site contains affiliate links. If you make a purchase using one of these links, I may earn a commission. Please visit my disclaimer page for more information about cookies collected and our privacy policy.
31 Christmas Fine Motor Activities
It's the most wonderful time of the year!
Christmas is such a magical time of year for kids. As a mom I love to make it as exciting as possible for them. We put out lots of decorations, we put lights up outside on the house, we bake a million tasty Christmas treats, and the elf on the shelf comes to visit:)
Christmas can be even more special though by incorporating these fun Christmas activities! And, the best part is that your kids won't even know that they are learning they will be having so much fun;)
Fine Motor Skills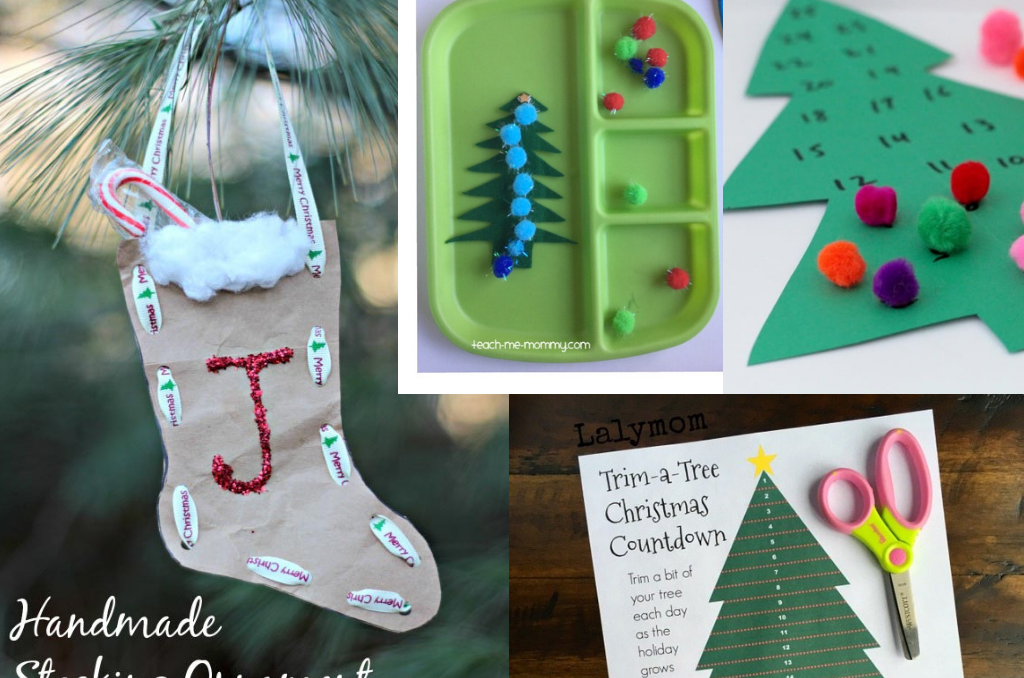 Fine Motor and Counting Christmas Tree
Simple Christmas Tree Advent Calendar 
DIY Christmas Stocking Ornament Craft for Kids
Trim a Tree Christmas Countdown For Kids – Free Printable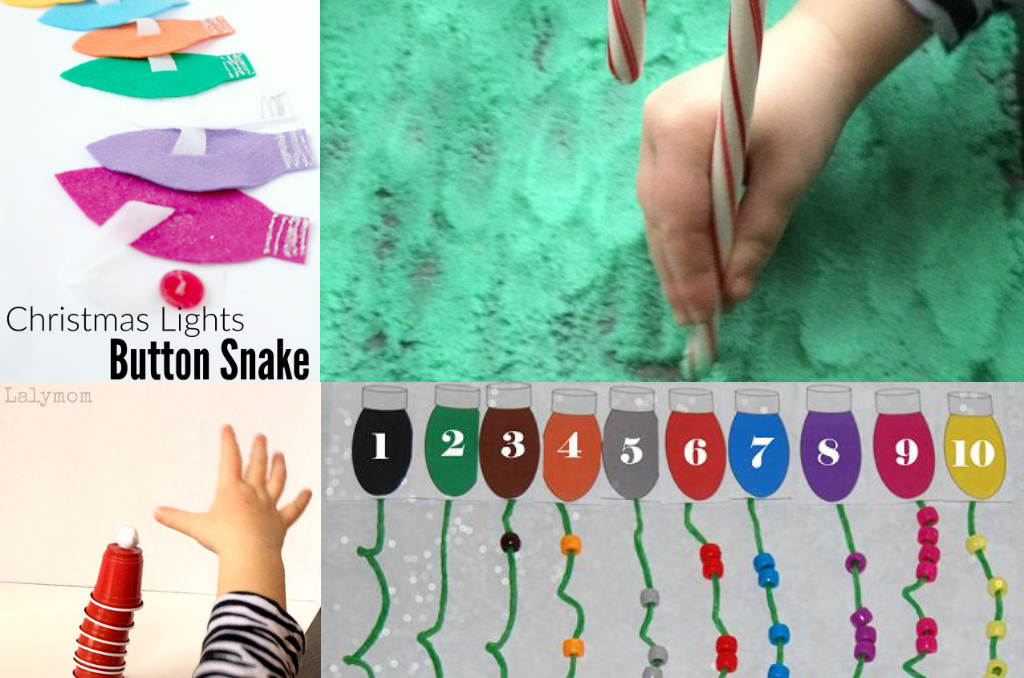 Fun Writing Activities – Christmas Salt Tray
Christmas Lights Activities For Preschool: Pony Bead Counting Sticks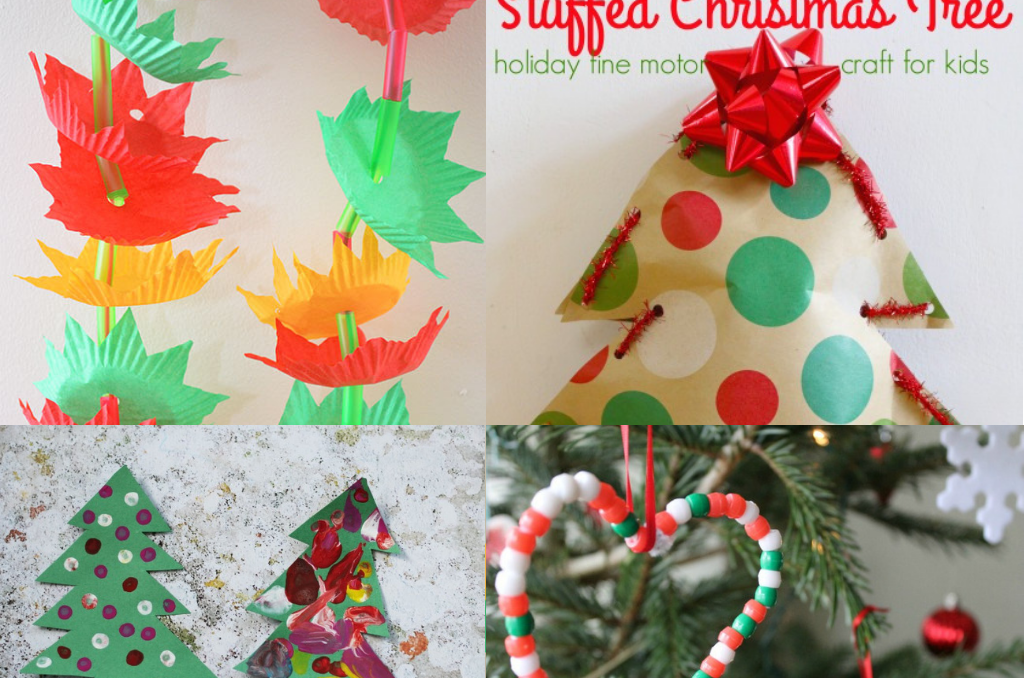 Stuffed Christmas Tree Lacing Craft for Fine Motor Skills
Heart Shaped Easy Christmas Ornaments For Kids
Fine Motor Skills Christmas Tree Craft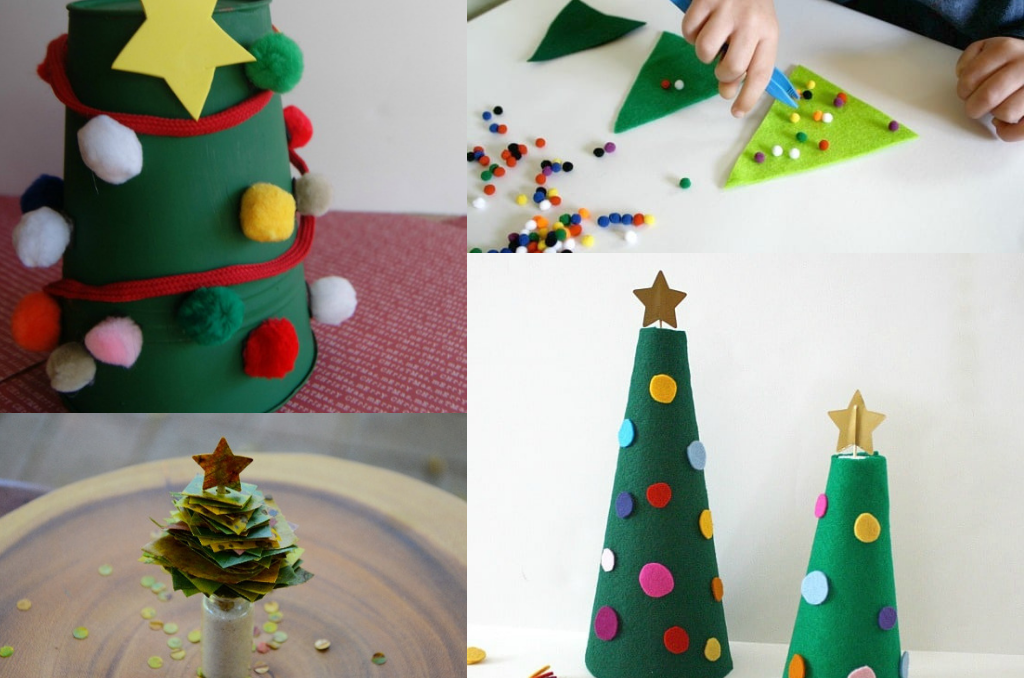 Dollar Tree Crafts: Christmas Tree Art For Fine Motor Skills
Decorate the Felt Christmas Tree Activity For Kids
Fine Motor Activity: Decorate the Felt Christmas Trees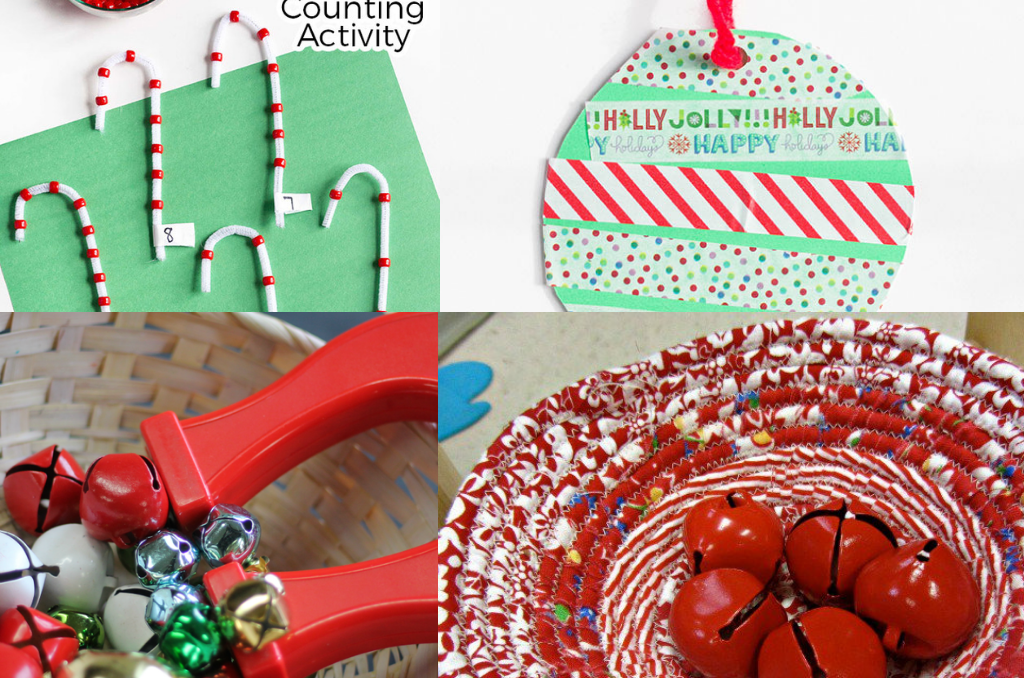 How to Strengthen Fine Motor Skills With Jingle Bells
Christmas Color Sorting Activity Using Jingle Bells
Candy Cane Counting Activity With Beads
Washi Tape Christmas Ornaments That Young Kids Can Make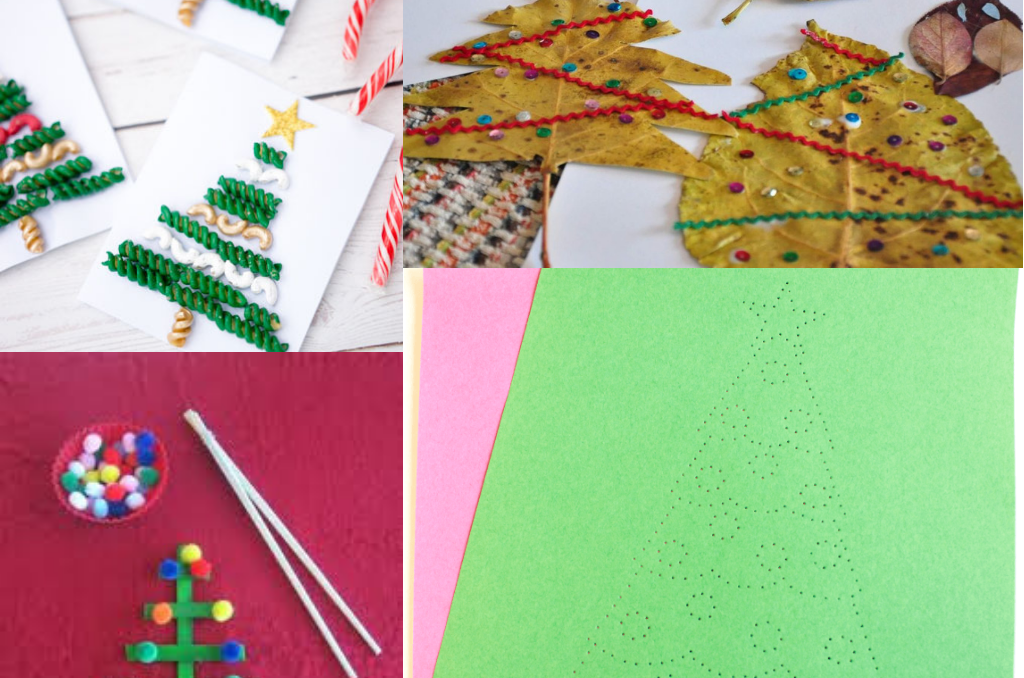 Christmas Poke Pictures With Printable Templates
Christmas Tree Pasta and Macaroni Craft
Christmas Activity – Balancing Pom-Pom Tree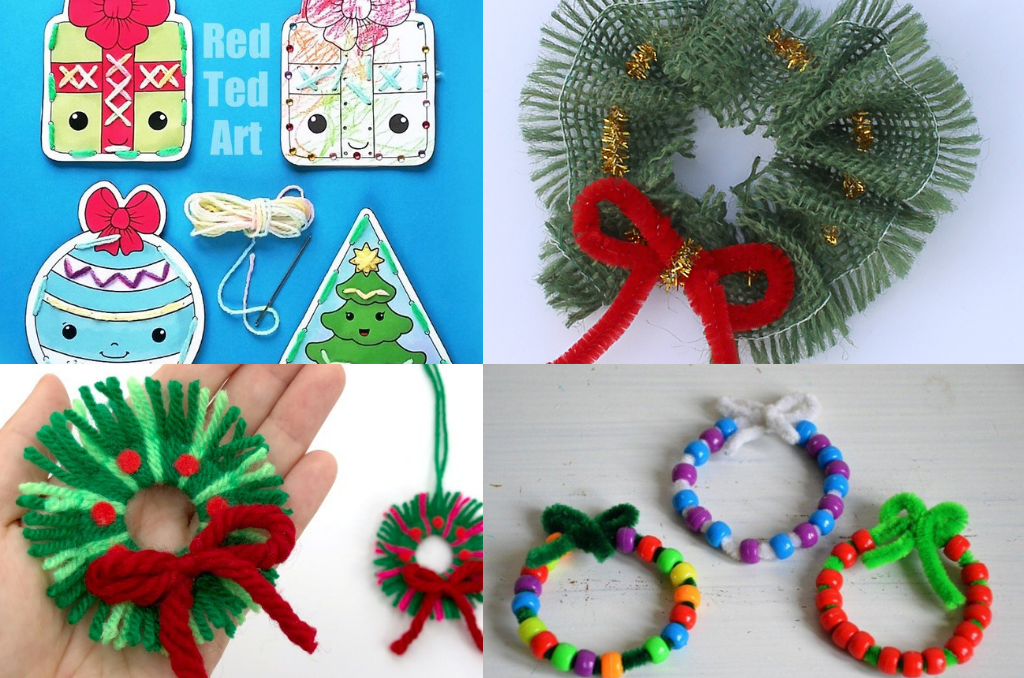 Printable Christmas Lacing Cards
Super Simple Christmas Wreath Craft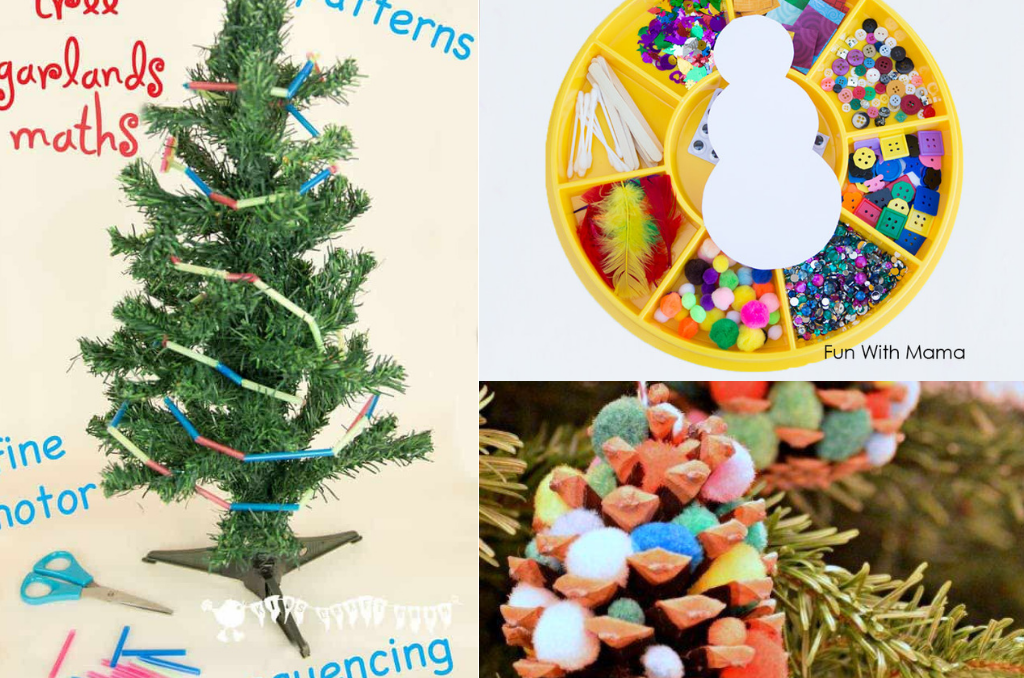 Christmas Crafts: Pom-Pom Pinecone Trees
Do You Want to Build a Snowman Craft
Exploring Patterns and Sequences – Threading
Aren't those great Christmas fine motor activities? Which ones are your favorites? Leave me a comment below and let me know which activities you choose to do with your children!
If you would like to find more Christmas activities to do with your kids then check out 11 Christmas Sensory Bin Ideas!