Make Valentines Day special for your little ones with some fun Valentines Day sensory bins! These sensory bins are not only lots of fun, but are great developmental tools for your toddler!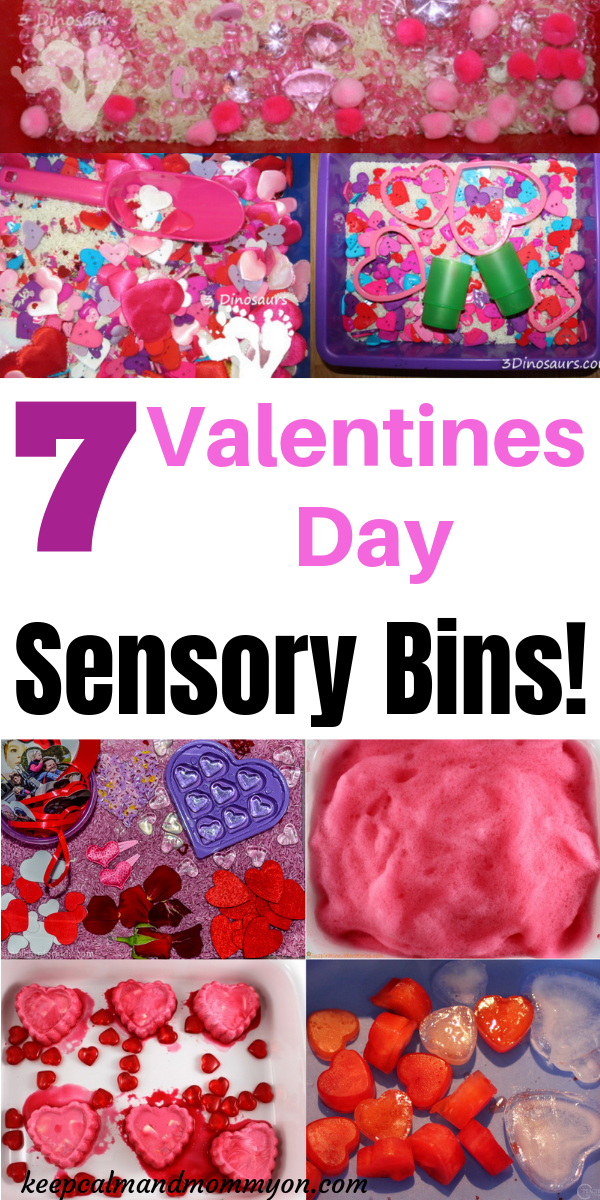 This site contains affiliate links. If you make a purchase using one of these links, I may earn a commission. Please visit my disclaimer page for more information about cookies collected and our privacy policy.
7 Valentines Day Sensory Bins
If you like to make holidays and special occasions fun for your toddler or preschooler then these Valentines Day sensory bins are for you!
And, not only are they having fun when playing in these sensory bins, they are also learning!
Sensory development is very important for lots of life skills. So put together these bins, and have fun learning and growing together!
Valentines Day Sensory Bins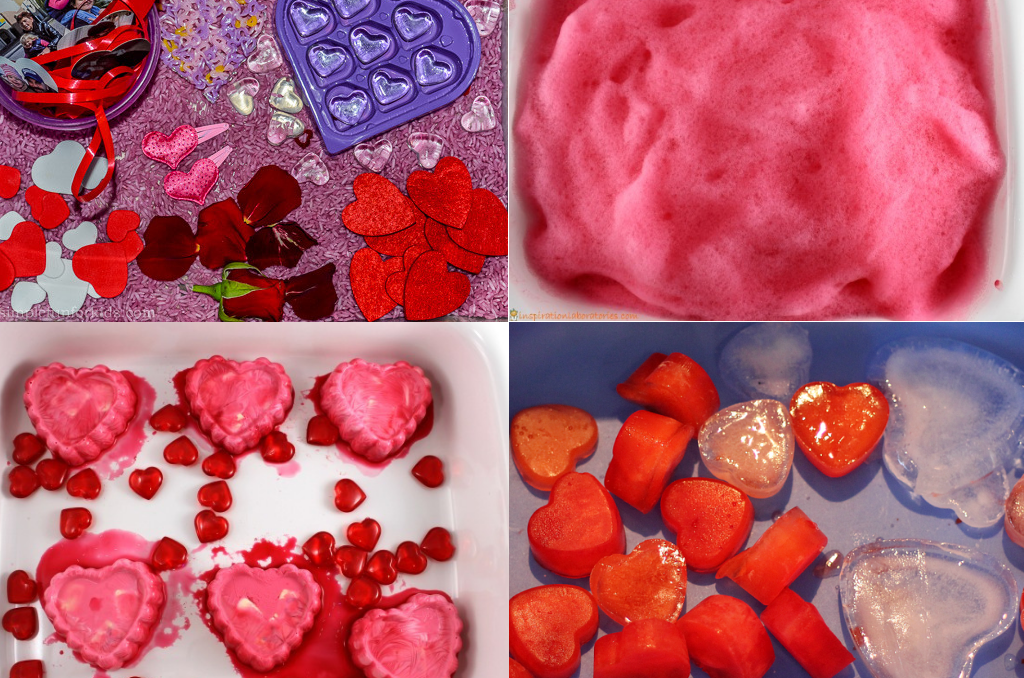 Valentine Sensory Bin with Frozen Hearts
Lots of frozen fun! Stimulate the senses with all of the different feels and textures in this fun valentine bin.
Valentine Soap Foam Letter Search
Who doesn't love playing with soap bubbles? Especially when its such a pretty pink!
Valentine Sensory Play: Frozen Oobleck 
This cold and squishy sensory bin will definitely be a hit with your toddler!
This sensory bin contains lots of different items. Rice is a great addition to any sensory bin and a favorite in our house. Making it a pretty purple or pink color makes it even more fun:)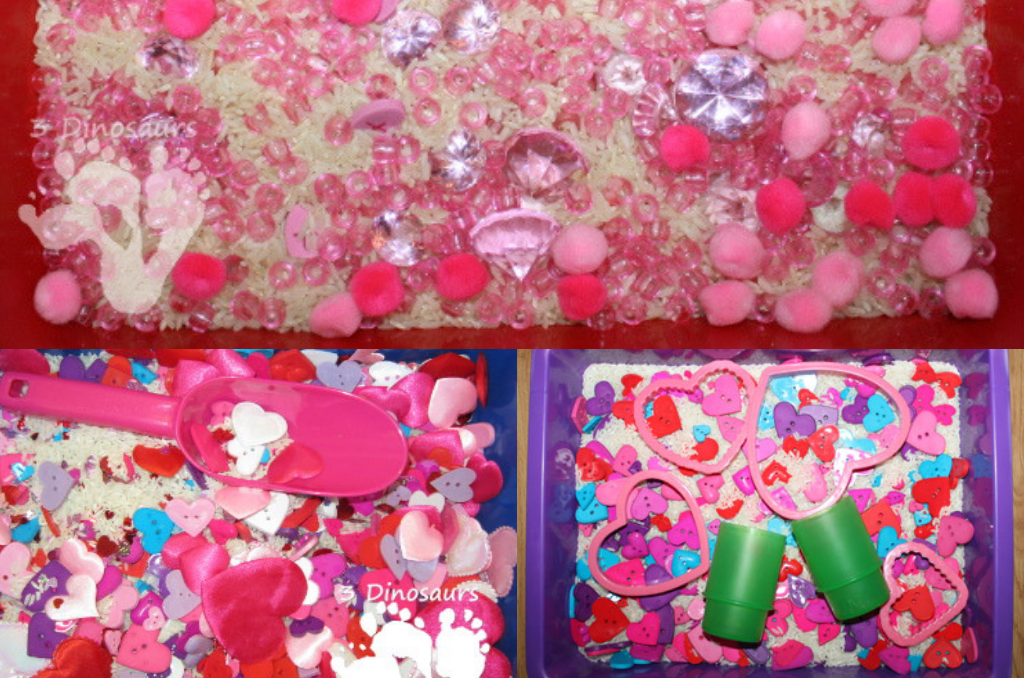 Lots of different sized hearts with many different textures makes this sensory bin a great bin for your toddler or preschooler!
Rice combined with festive Valentines Day items makes this a great sensory bin!
All little girls love pink, am I right? I know mine do. This sensory bin is pretty, bright, and full of textures!
So make one of these sensory bins this Valentines Day to not only keep your kids entertained but to help them to learn and grow as well!
They will love them!
And be sure to leave me a comment below letting me know which sensory bin is your favorite! Which bin will you choose to create with your child?
For more sensory fun be sure to check out: