Christmas is such a magical time! These Christmas crafts for kids are lots of fun and great for development!
This site contains affiliate links. If you make a purchase using one of these links, I may earn a commission. Please visit my disclaimer page for more information about cookies collected and our privacy policy.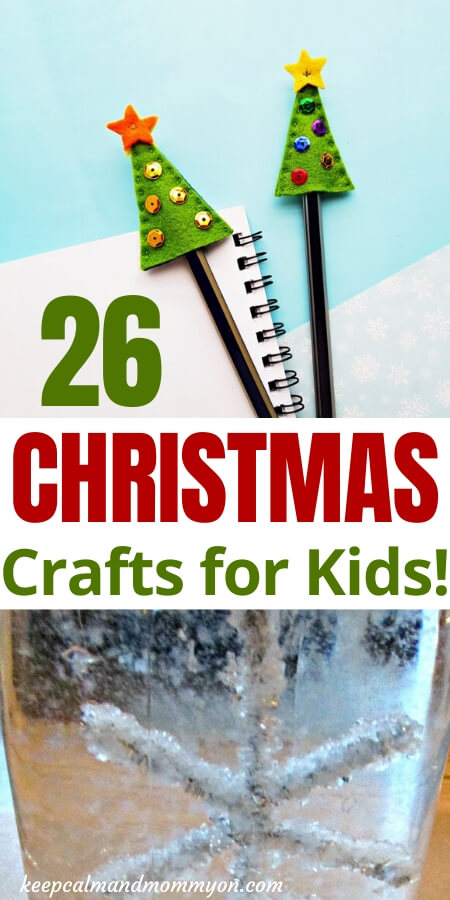 Christmas Crafts for Kids
Crafts are something that my kids love. They love to make things and to be creative. And they don't even know that they are learning;)
Crafts are great for sensory stimulation, developing fine motor skills, and so much more!
While all crafts are fun, Christmas crafts are the best! There is something extra special about making Christmas themed crafts!
Christmas Craft Ideas for Kids
Christmas Crafts for Kids
All of these crafts are lots of fun and super adorable!
Make these with your child for easy fun this Christmas season!
Easy Christmas Crafts for Kids
And those are all great Christmas craft ideas for kids! Do your kids love to make Christmas crafts as much as mine do?
Which ones are your favorites? Be sure to come back after making them and let me know which ones you chose to make! Leave me a comment down below, I'd love to hear from you!
Also if you'd like to find more Christmas fun then check out these great Christmas Activities for Kids!
Merry Christmas!