Are you looking for a fun Hollywood craft for kids? This walk of fame star craft is something that kids of all ages will enjoy making and displaying!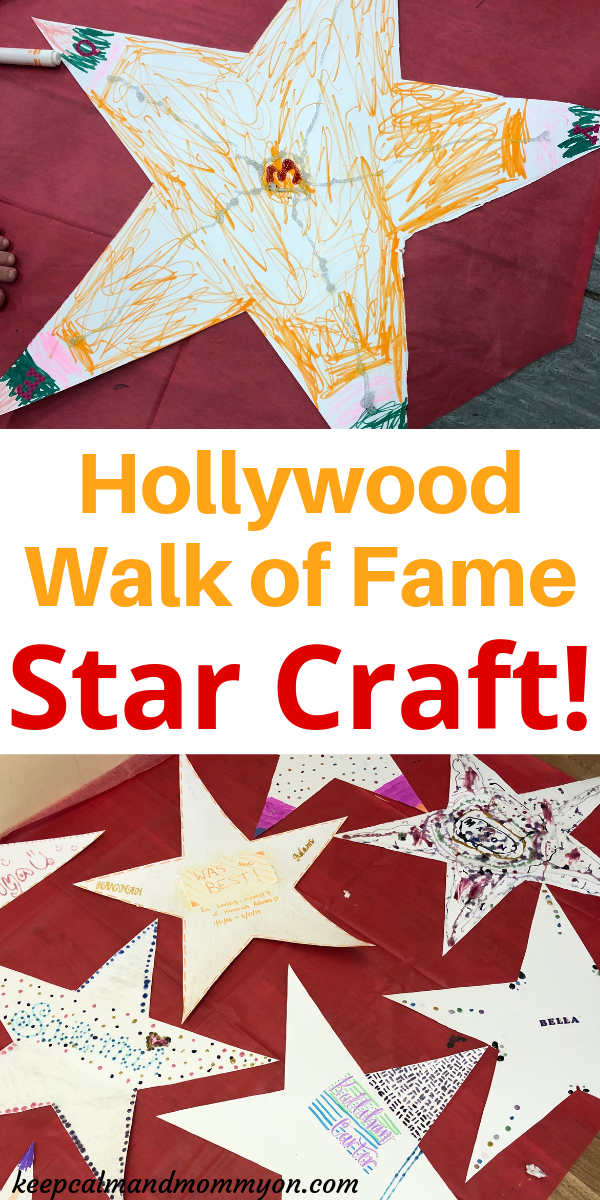 This site contains affiliate links. If you make a purchase using one of these links, I may earn a commission. Please visit my disclaimer page for more information about cookies collected and our privacy policy.
Star Craft
As I mentioned in my Surfboard Craft post we are in the throws of summer dance camp!
I have been helping out this summer at camp while the kids dance, sing, act, play games, and of course make crafts! Each week is a different theme and the crafts they make go with that theme.
This week's theme is Hooray For Hollywood!
One of the crafts that the kids have already made are these Hollywood Walk of Fame stars.
Even if you haven't been to Hollywood you are probably familiar with the walk of fame. The walk of fame is where they have embedded terrazzo and brass stars into the sidewalks along 15 blocks of Hollywood Blvd.
Each of these stars are monuments containing the names of famous musicians, directors, actors, producers, etc.
So it only seemed fitting for this weeks camp to have the kids make their own monumental stars!
We started by drawing a large star on a large poster board. Then I cut the star out and traced it onto other poster boards.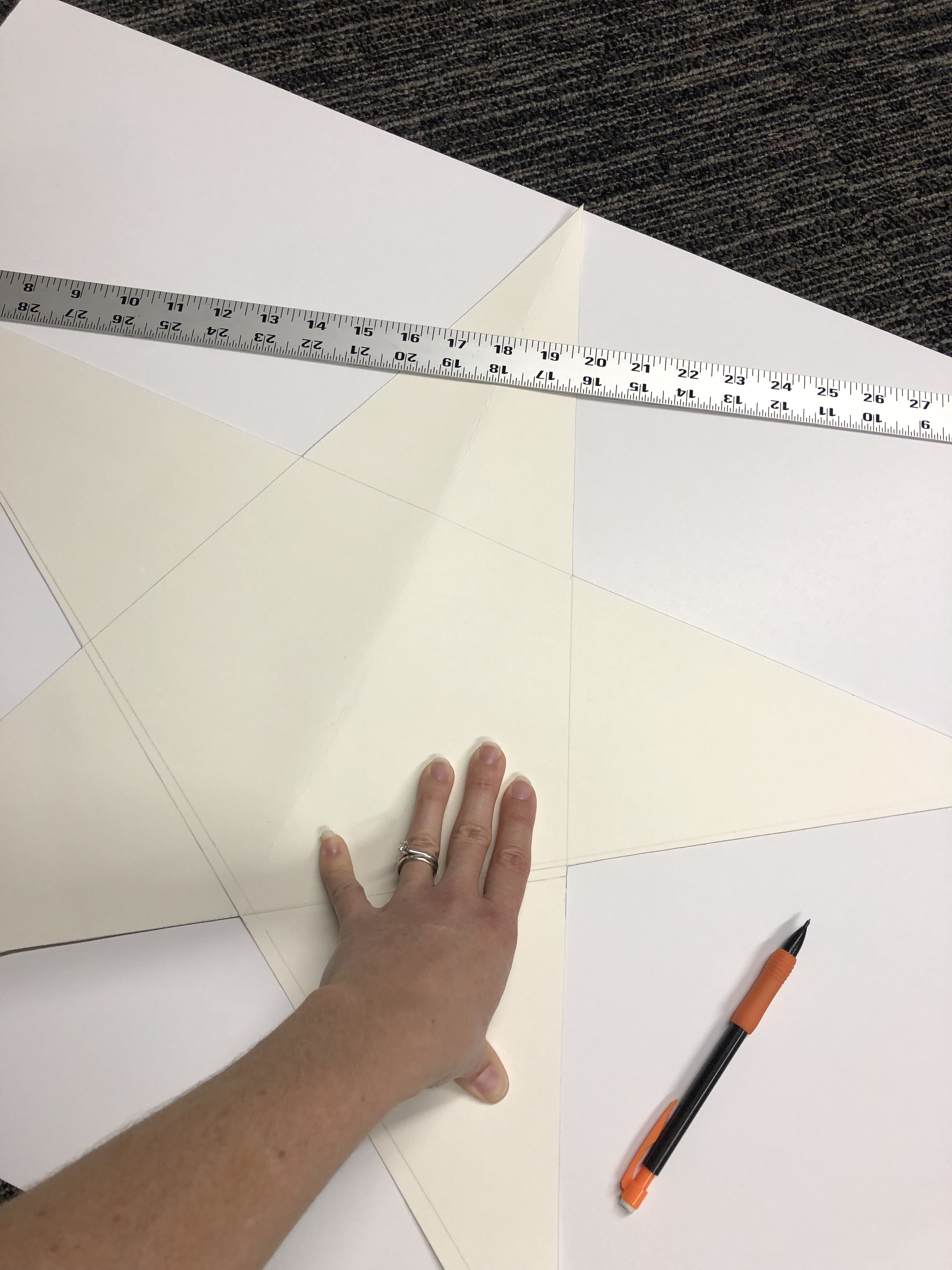 We gave each child a poster board and let them cut out their own star. After all, cutting is a great fine motor skill activity🙂
Hollywood Walk of Fame Star Craft
Then after they had cut out their stars we provided them with markers, pencils, glitter glue, stickers, etc. to write their names and decorate their stars however they wanted.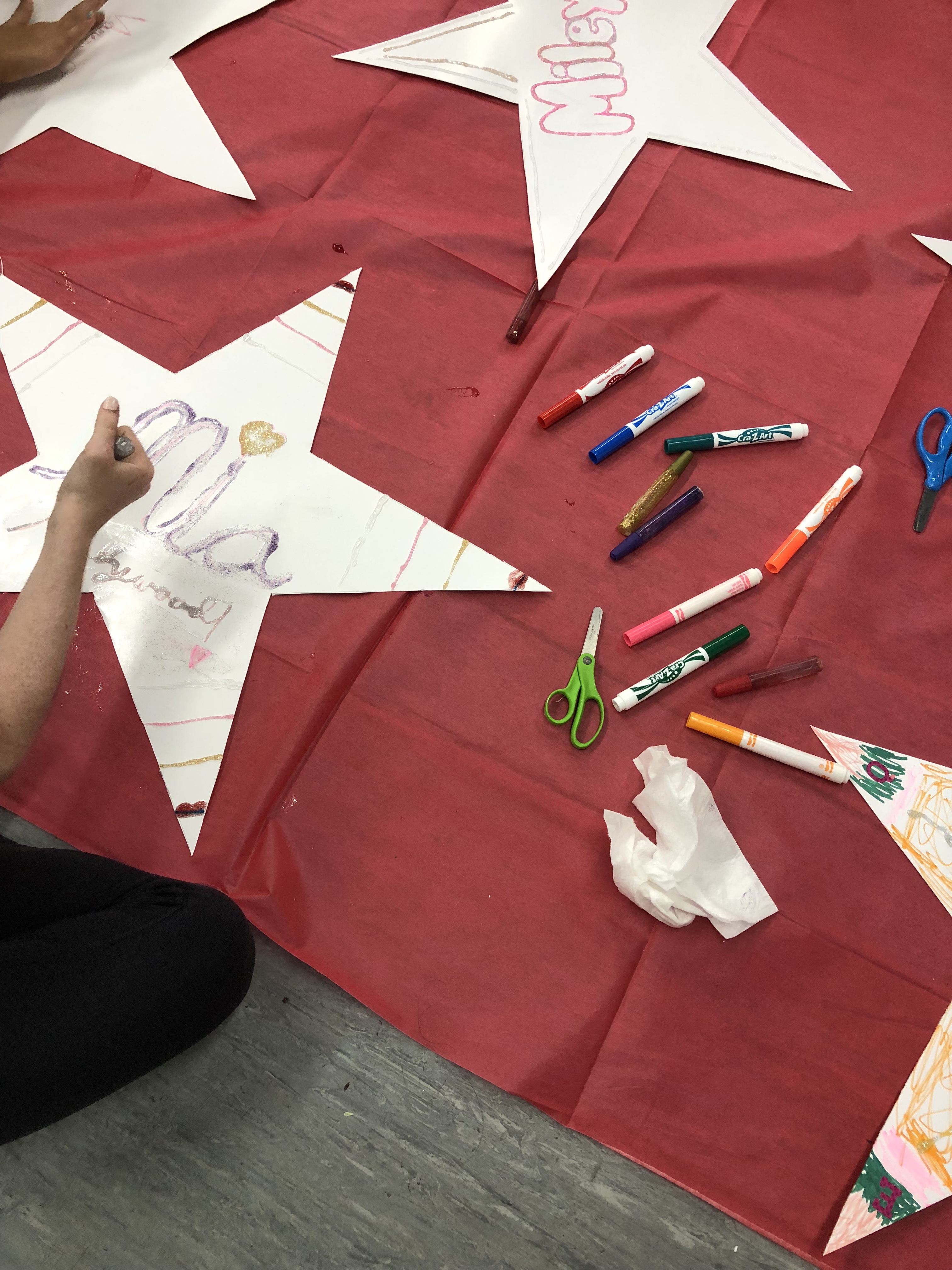 If you want the stars to be uniform you can provide a pattern for them to follow, but we wanted each student's unique personality to shine through and gave them the freedom to decorate their star however they wanted to.
The result was awesome!
They did an amazing job of decorating their stars and had a lot of fun in the process!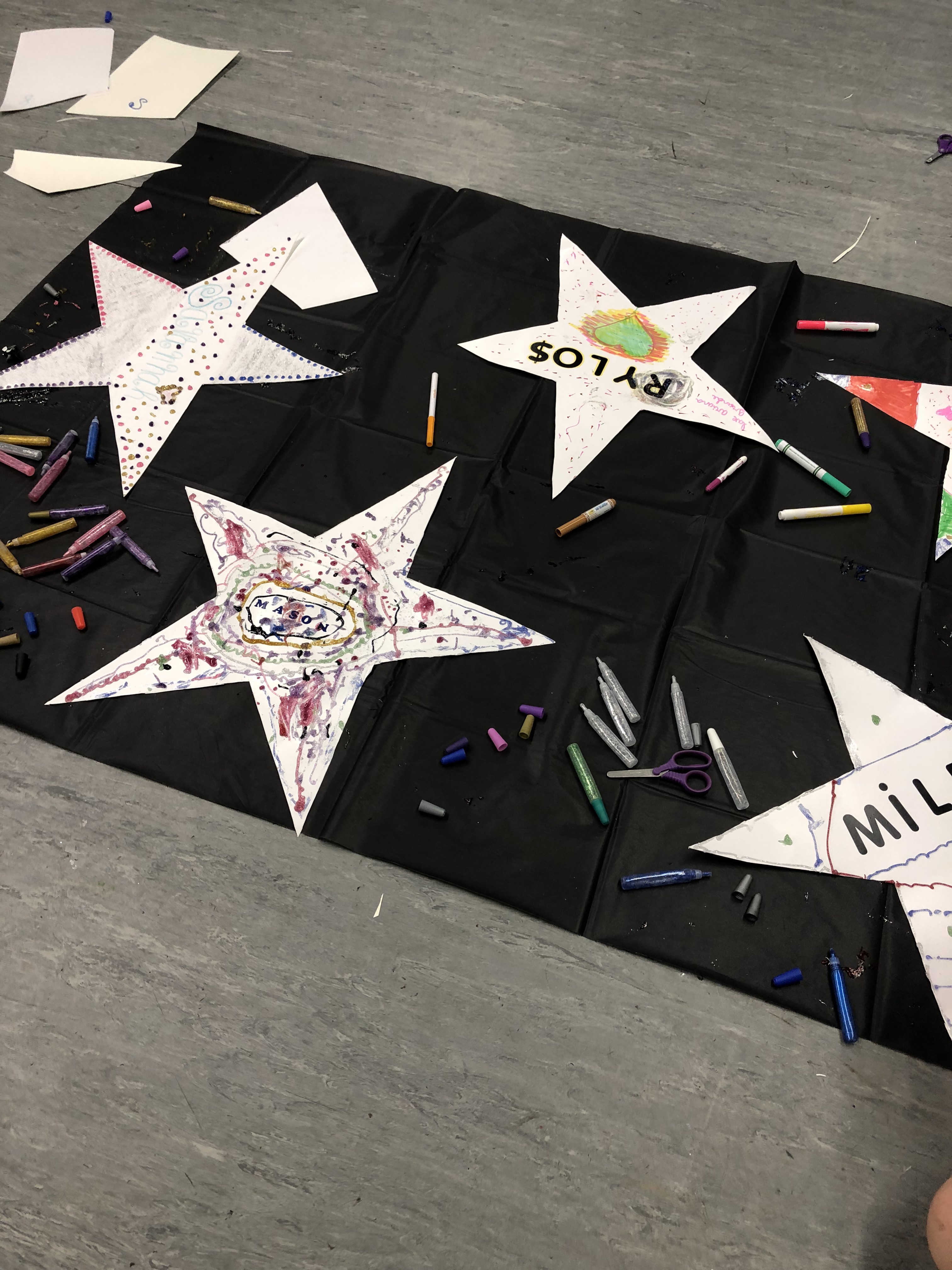 This is a great craft for all ages. We had kids ages five to fourteen in camp and every single one of them had a blast creating their masterpiece:) In fact the oldest kids were the last to finish as they were very detailed in their designs and spent a lot of time making it perfect.
I hope you and your child enjoy this Hollywood themed craft as much as mine did:) Be sure to leave me a comment below letting me know how they liked it! And send me a picture of your Hollywood Walk of Fame stars! I can't wait to see how awesome they look!