Are you looking for a fun summer craft idea for your kids? This surfboard craft for kids is a fun activity to keep them busy this summer!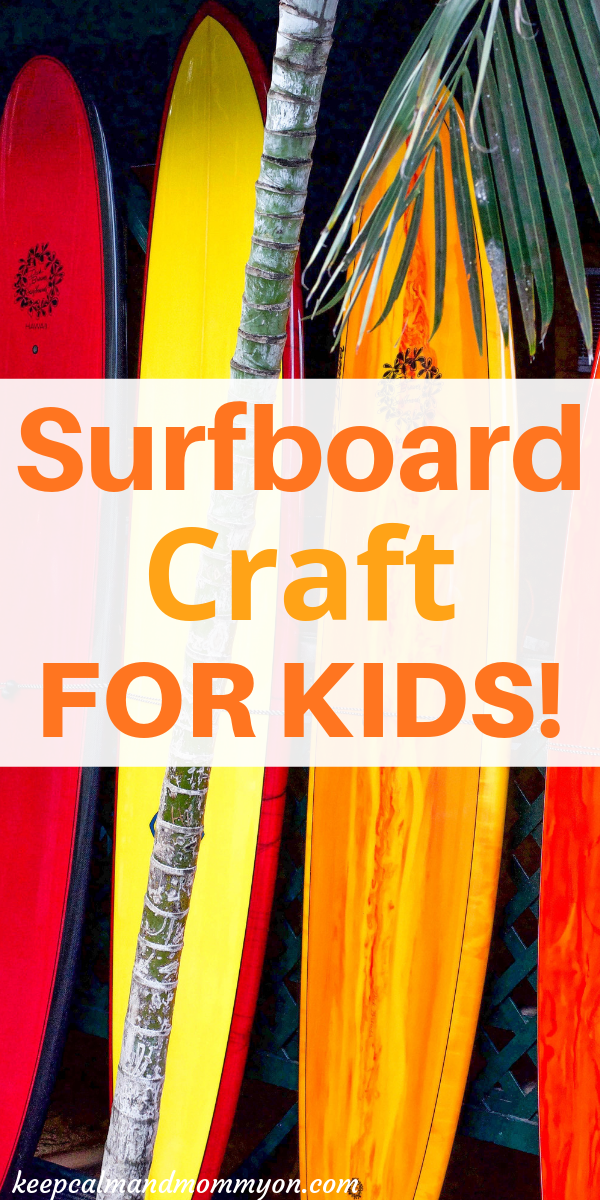 This site contains affiliate links. If you make a purchase using one of these links, I may earn a commission. Please visit my disclaimer page for more information about cookies collected and our privacy policy.
Surfboard Craft For Kids
We have been very busy the last couple of weeks! My kids have been attending summer dance camp, and I have been helping out.
During camp we make a lot of different crafts with the kids. And each week is a new theme.
This week's theme was Tropical Beach Bash! The kids had a blast and got to do lots of fun things. They've been dancing, singing, playing games and of course, making crafts!
One craft that they especially all loved was making surfboards!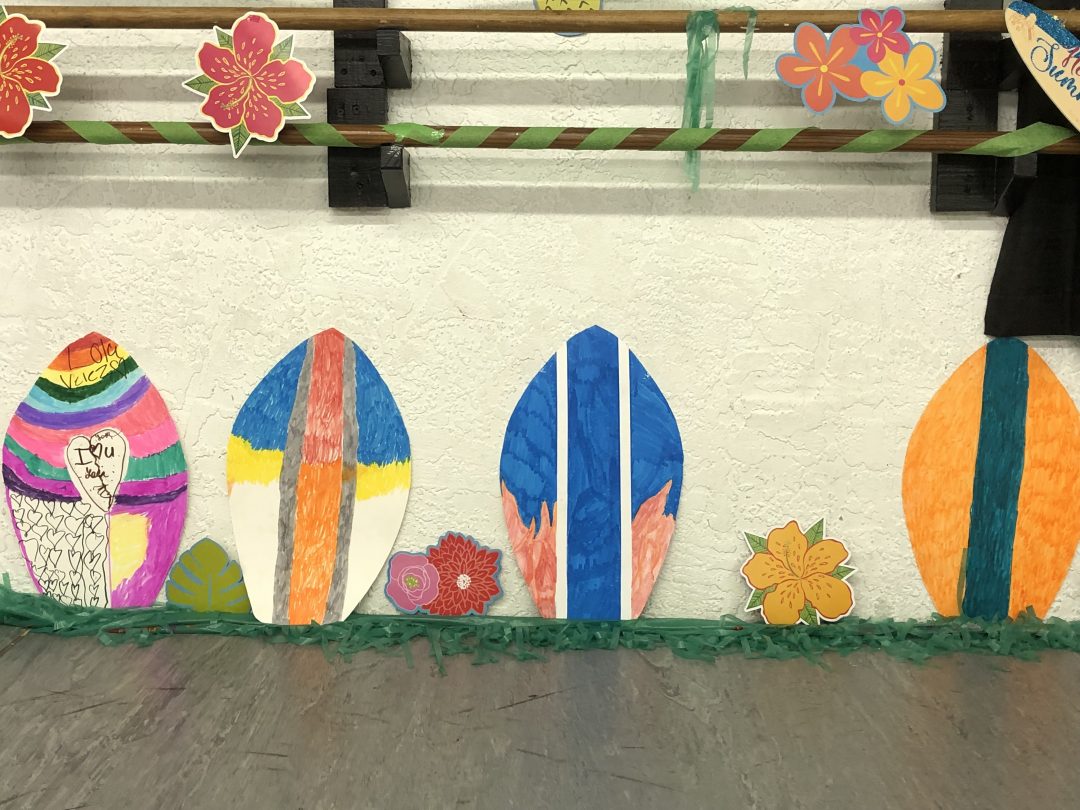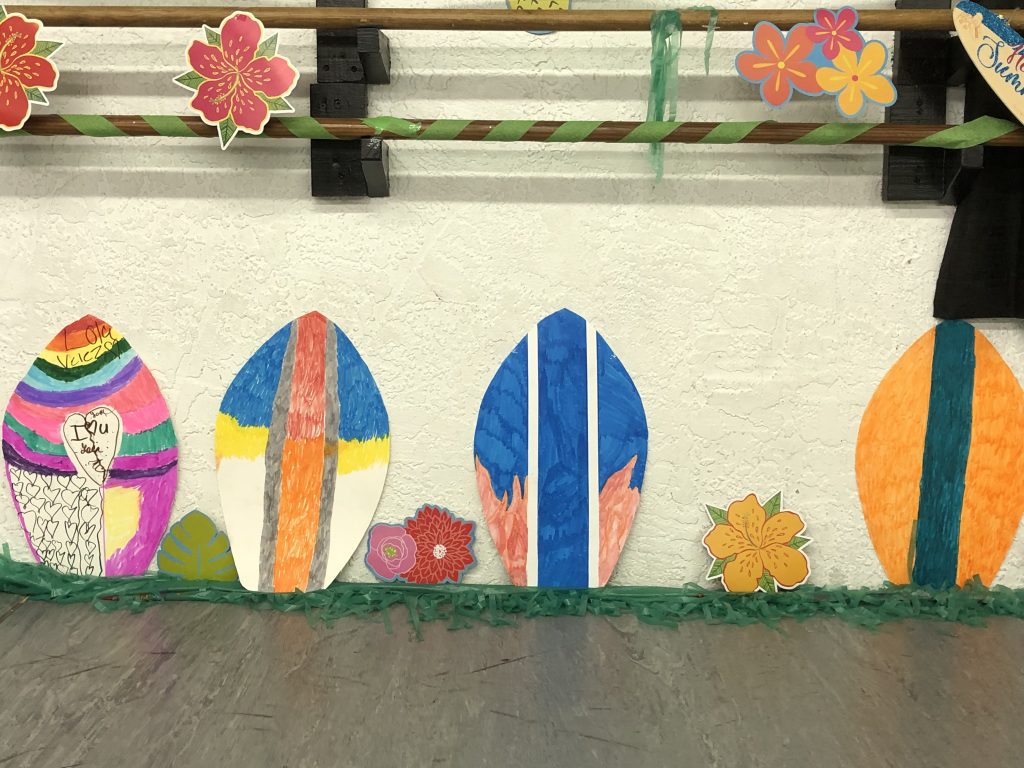 They made their surfboards out of poster board. Cut out your boards to be whatever size you want in advance. As you can see from the picture, the bottom of the surfboard is the edge of the poster board so that it is flat. This allows you to stand the surfboard up against something.
You can use a pencil to draw the lines for each side of the surfboard from the bottom and connect them in a point at the top. Then cut it out.
Now the fun part begins. This is where your little artist gets to shine:) Let them be creative and decorate their surfboards however they'd like.
They can use markers, colored pencils, paint, stickers, etc.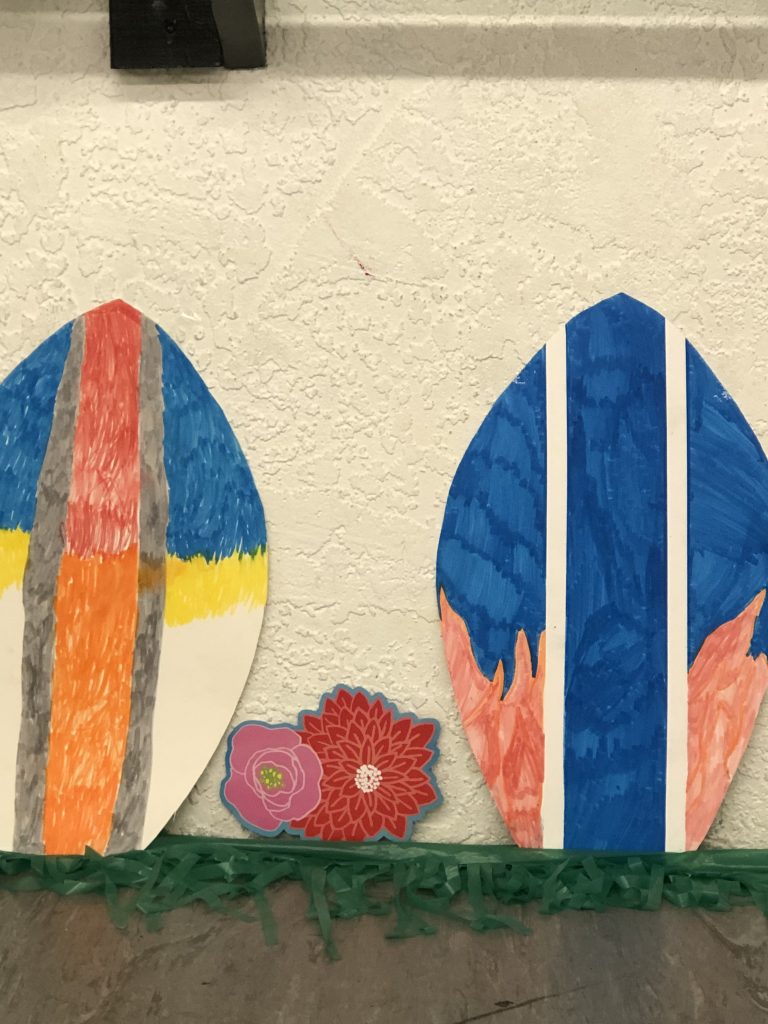 If you'd like to create lines like the above surf board on the right then you can use tape. Simply put a strip of tape on the part that you don't want to color and color around it. This will give you nice straight, crisp lines. You can use regular tape, or even painters tape would probably work really well.
One word of caution is to be sure to decorate the glossy side of the poster board if you are using tape. Otherwise the tape will not peel off when you are done without ripping the poster board.
If you are not using tape you can decorate whichever side you would like. Some things such as colored pencils probably work best on the non glossy side of the paper.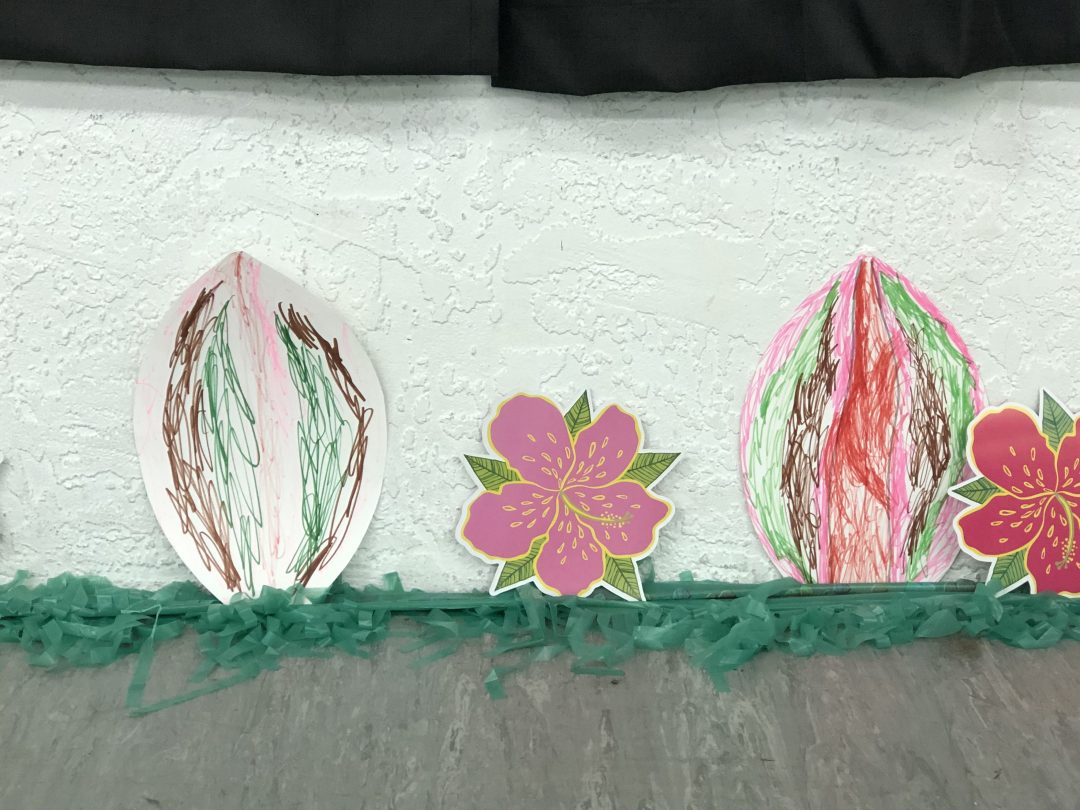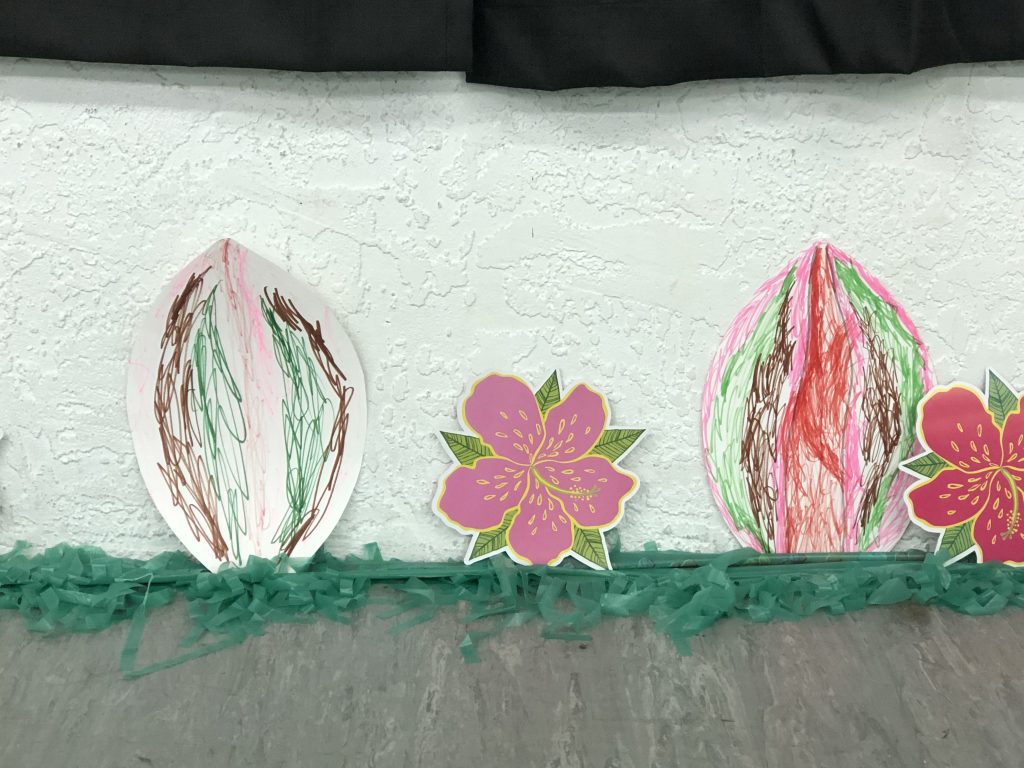 My youngest made small surf boards. She said they were just her size. And she lets her baby dolls surf on them:)
But this is great for all ages. All four of my kids enjoyed it. Even my twelve year old had fun!
If you would like to find more fun summer activities and crafts for kids then be sure to check out 19 Summer Sensory Bins, 15 Water Activities For Kids, and How to Make An Outdoor Kids Obstacle Course!