Are you looking for some delicious cookies to decorate with the kids this Christmas? These sour cream Christmas cookies are delicious, make beautiful cookies, and are easy to make!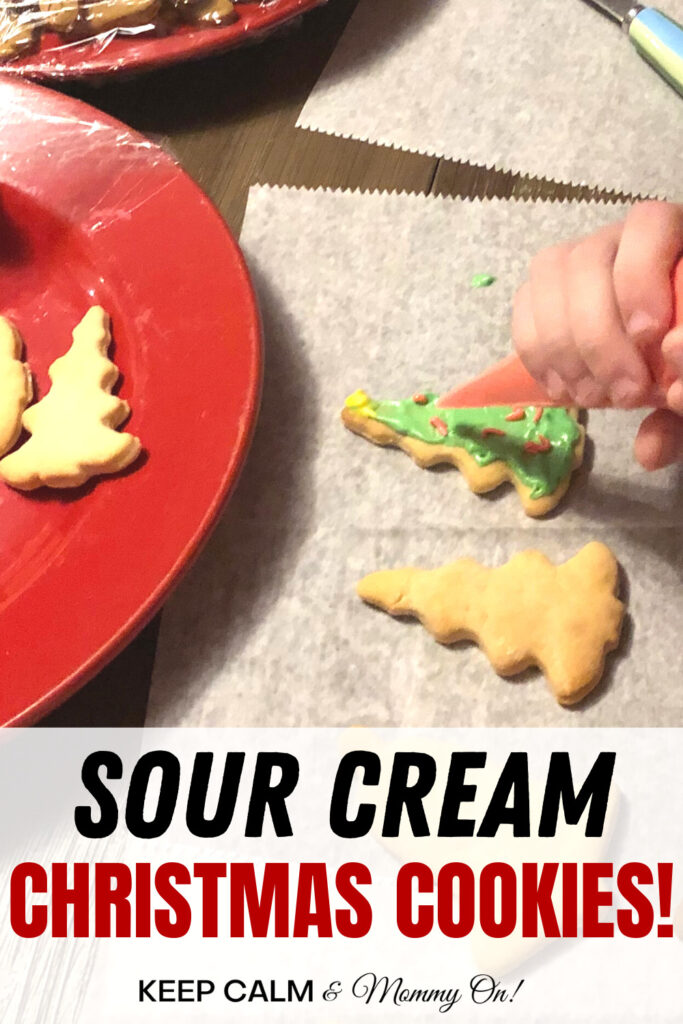 This site contains affiliate links. If you make a purchase using one of these links, I may earn a commission. Please visit my disclaimer page for more information about cookies collected and our privacy policy.
Sour Cream Christmas Cookies
These sour cream cookies are something that I have either eaten or made every Christmas for pretty much my whole life.
As a kid my mom would make them and I would help decorate them. It was lots of fun:) As a mom I now make them and my kids decorate them.
In fact these cookies have become somewhat of a Christmas tradition for both of our families, as Marisa and her daughter come over before Christmas and we have a Christmas cookie decorating party with the kids!
It's lots of fun!
The kids decorate these yummy sour cream cookies as well as gingerbread men. We also usually have a gingerbread house competition as well which the kids love!
The kids also love to make these yummy M&M chocolate pretzel treats. They are so easy to make!
Best Cookie Recipe
The recipe for these yummy Christmas cookies is my Sour Cream Cookies recipe!
These cookies are the perfect cookie! They aren't too sweet, which means they pair beautifully with my Homemade Cookie Icing recipe! And they can be cut out into any shape you want!
They are the cookies that can be made for any season or any event!
We have also made them at Easter before. You can find out how to make Sour Cream Easter Cookies here.
Christmas Cookie Cutters
The first step to making these cookies into Christmas cookies is to find some cute Christmas cookie cutters!
You can usually buy a bunch of cookies cutters together like these.
But sometimes specialty cookie cutters are sold individually. Like this adorable Red Truck Christmas cookie cutter! Isn't it so cute with the little Christmas tree in the back?!
Or this adorable Snow Globe cookie cutter!
And of course, everyone needs an Ugly Christmas Sweater cookie cutter!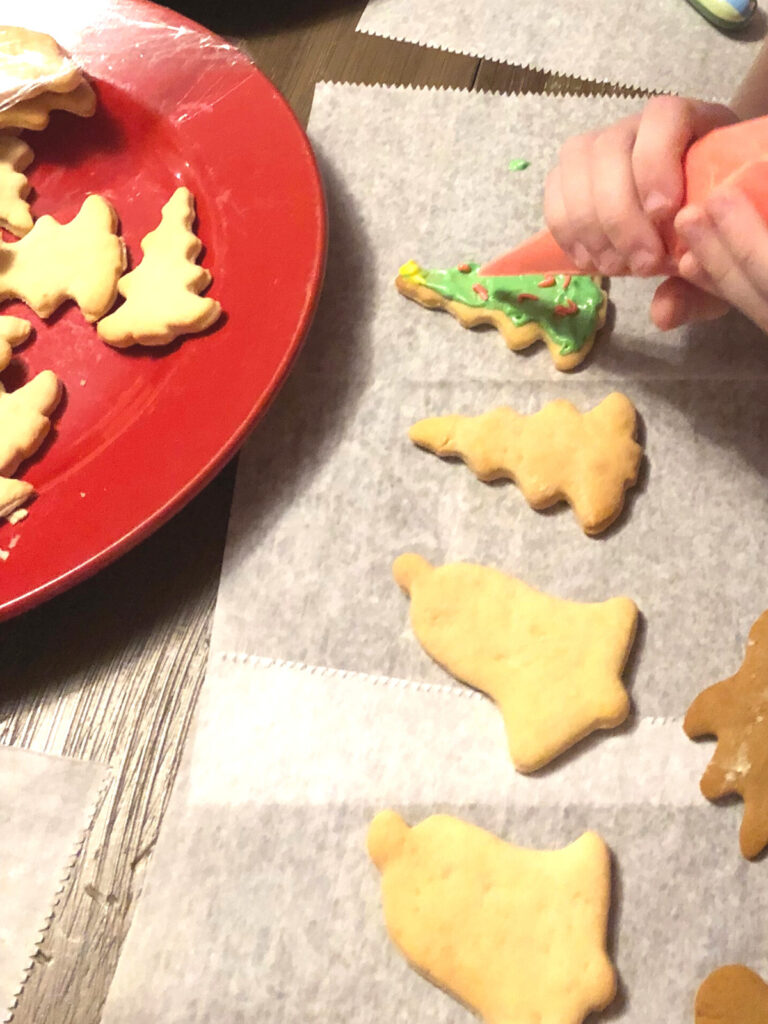 Cookie Decorating Ideas
We chose a variety of icing colors such as these colors: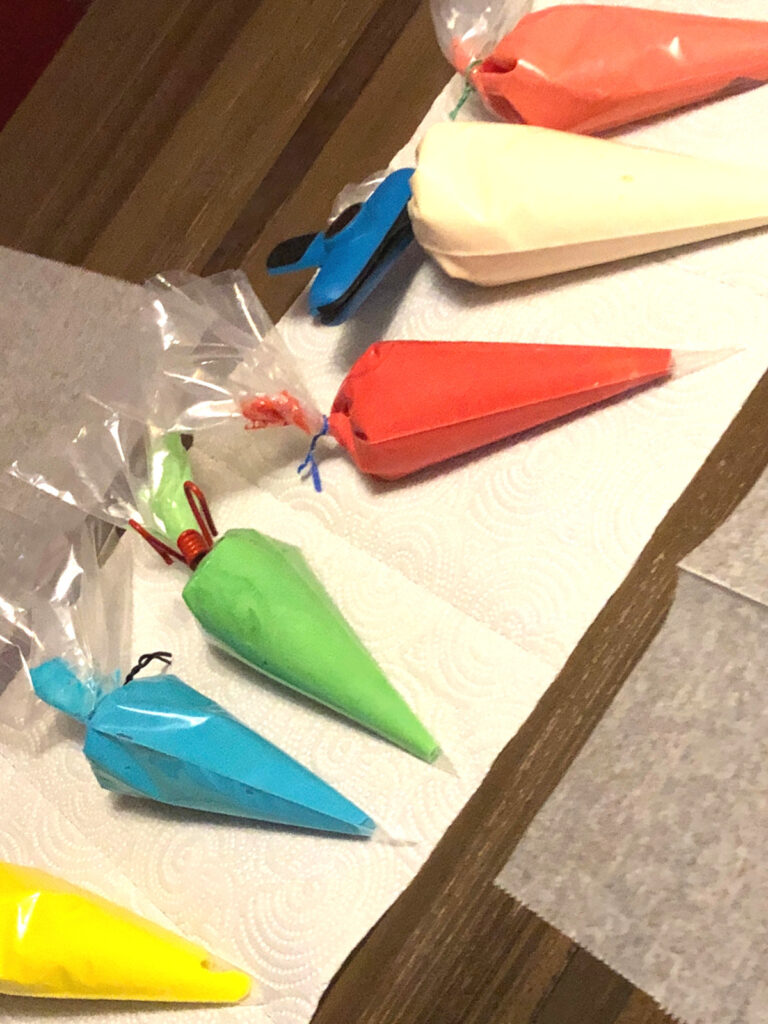 This gives the kids lots of variety when decorating:)
I used Wilton icing colors.
You can either spread your icing using an icing spatula or you can pipe them using these decorator bags and these decorator tips. If you don't need a super fine stream of icing you can also just clip the tip of the bag if the bag doesn't already have a large opening.
Best Christmas Cookies To Gift
These cookies are also great cookies to decorate and gift at Christmas time!
You can either put them in something like these adorable little Christmas cookie gift bags, or you can even use Christmas cookie tins.
And that is how you make adorable, and yummy, decorative Christmas cookies!
I hope you and your family enjoy making them as much as we do:)
Here is a pic of what the final product looks like when the kids have a decorating party:)