Are you looking for some great Christmas coloring pages ornaments ideas? These coloring pages are the perfect activity for adults and kids of all ages!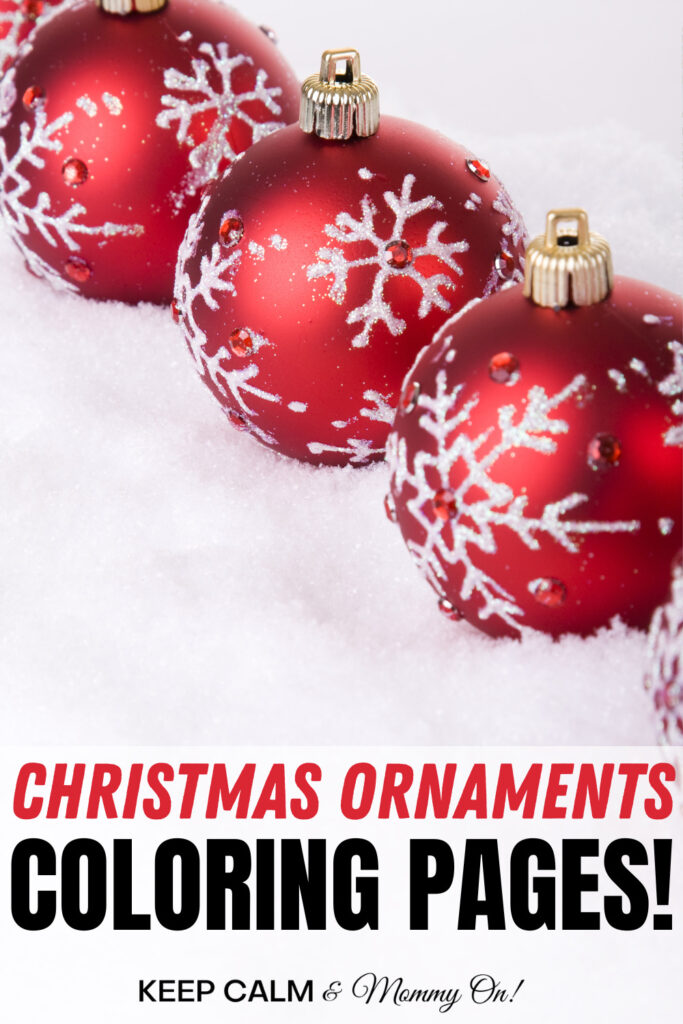 This site contains affiliate links. If you make a purchase using one of these links, I may earn a commission. Please visit my disclaimer page for more information about cookies collected and our privacy policy.
Christmas Coloring Pages Ornaments
Coloring is something relaxing and beneficial for the whole family!
Coloring is a great way to practice Mindfulness and to help the mind and body relax. We actually love to color just as much as our kids:)
We love to use adult coloring books and to color intricate and unique patterns. The below free coloring pages are a fun way to de-stress while coloring something beautiful. And why not color something that brings Christmas cheer?
These are holiday fun for all family members, no matter their age!
Fine Motor Skills
For children coloring is also a great way to strengthen fine motor skills.
Why not keep them distracted with something holiday related and with something that will help them to grow?
So while your little ones are having fun coloring, you can feel good knowing that it's helping them to develop:)
You can either get stuff done while they are busy with these holiday coloring pages, or print off your own to color with them!
Free Printable Christmas Ornament Coloring Pages
These ornament themed coloring pages are detailed and will make beautiful, festive ornaments when colored!
As I said, they are detailed enough that adults and older kids will love them.
So get into the Christmas spirit while reducing stress by using these fun Christmas coloring pages!
Paper Ornament
You can either leave your coloring pictures as they are, or your little ones may enjoy cutting them out!
Using scissors is also one of the best ways to develop fine motor skills.
Your child can cut the ornaments out and hang them in a window or in their room for fun Christmas crafts.
Free Printable Christmas Ornaments
Click the links or pictures below to print out the free printable Christmas coloring pages. The link will take you to the pdf file that you can quickly and easily print.
We hope you and your family enjoy these free Christmas coloring sheets!
Merry Christmas!
Ornament Christmas Coloring Pages 1
Ornament Christmas Coloring Pages 2
Ornament Christmas Coloring Pages 3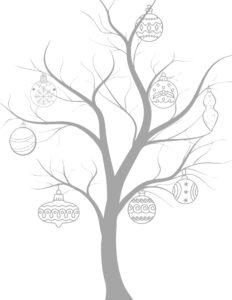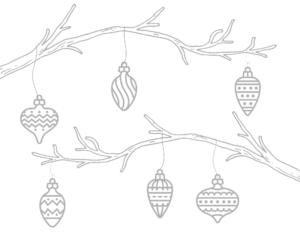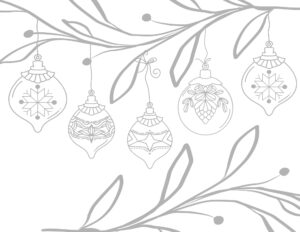 If you would like to find more Christmas printable coloring pages then be sure to check out:
Dinosaur Christmas Coloring Pages
Mario Christmas Coloring Pages
Gingerbread Man Christmas Coloring Pages