Are you looking for some fun crafts to keep your kids busy this Valentine's Day? These crafts are lots of fun and full of creative ideas!
This site contains affiliate links. If you make a purchase using one of these links, I may earn a commission. Please visit my disclaimer page for more information about cookies collected and our privacy policy.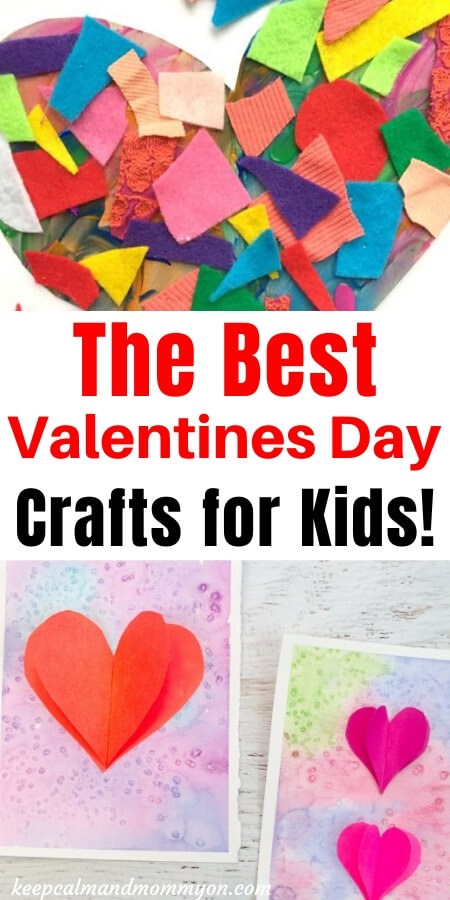 Valentine's Day Crafts for Kids
Do your kids love to make crafts? There's something about holiday themed crafts that make them extra fun!
My kids love doing special crafts for each holiday and I know that they will love these Valentine Day themed crafts as well!
I love to make things with the kids that not only are fun, but that help to stimulate their imaginations and to develop skills such as fine motor skills.
And it's always good to have activities that are electronic free:)
Fun Valentines Day Crafts for Kids
Valentine's Day Crafts for Kids!
Crafts are always a hit with kids! Make Valentines Day special and fun with these fun and unique Valentines Day crafts!
Valentines Day Ideas for Kids
Which of these crafts are your kids favorites?
Leave me a comment below and let me know!
Also if you would like to find more Valentines Day fun then be sure to check out:
DIY Valentines Day Cards for Kids
Valentines Day Activities for Kids
Healthy Valentines Snacks for Kids
Happy Valentines Day!