Are you looking for fun and stimulating sensory bottles to make for your child? Dinosaur bones sensory bottles are a great way to incorporate sensory stimulation into your child's play!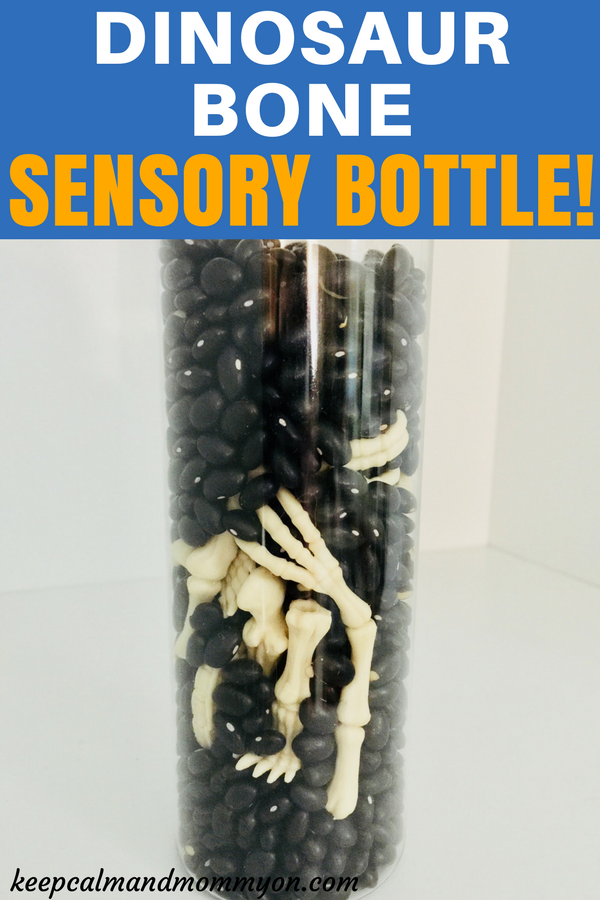 This site contains affiliate links. If you make a purchase using one of these links, I may earn a commission. Please visit my disclaimer page for more information about cookies collected and our privacy policy.
Dinosaur Bones Sensory Bottles!
Our sensory creations started with us making sensory bins.
We have made everything from the Vegetable Garden Sensory Bin to the Moana Sensory Bin.
They are all a big hit with my kids! They love not only playing with them but helping me assemble them as well.
Sensory Bottles
This got me to thinking that it would be nice to have sensory activities that the kids could use not only at home, but while traveling and in the car as well!
So we created sensory bottles!
I think that sensory bottles will be a great addition to our Sensory Toy Bag for traveling!
DIY Sensory Bottle
This dinosaur bone DIY sensory bottle was inspired by our Dinosaur Dig Sensory Bin!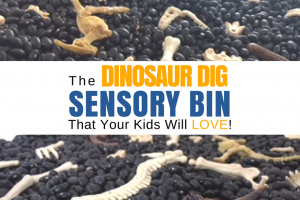 My kids loved digging for dinosaur bones so much that I decided to make a dinosaur bones seek and find sensory bottle that they can take anywhere!
Turn and shake the bottle to find all of the different dinosaur bones that are hidden inside!
How To Make Sensory Bottles
Another great thing about sensory bottles is that they are so easy to make!
Dinosaur dig sensory bottles take less than five minutes to assemble!
That's right, five minutes to make something that will not only be fun but beneficial for your children.
Totally worth it!
We take four different sensory bottles in the car so that each child can have one to play with. Then after a certain amount of time everyone switches so that they can play with a new one. It's a great way to keep everyone entertained:)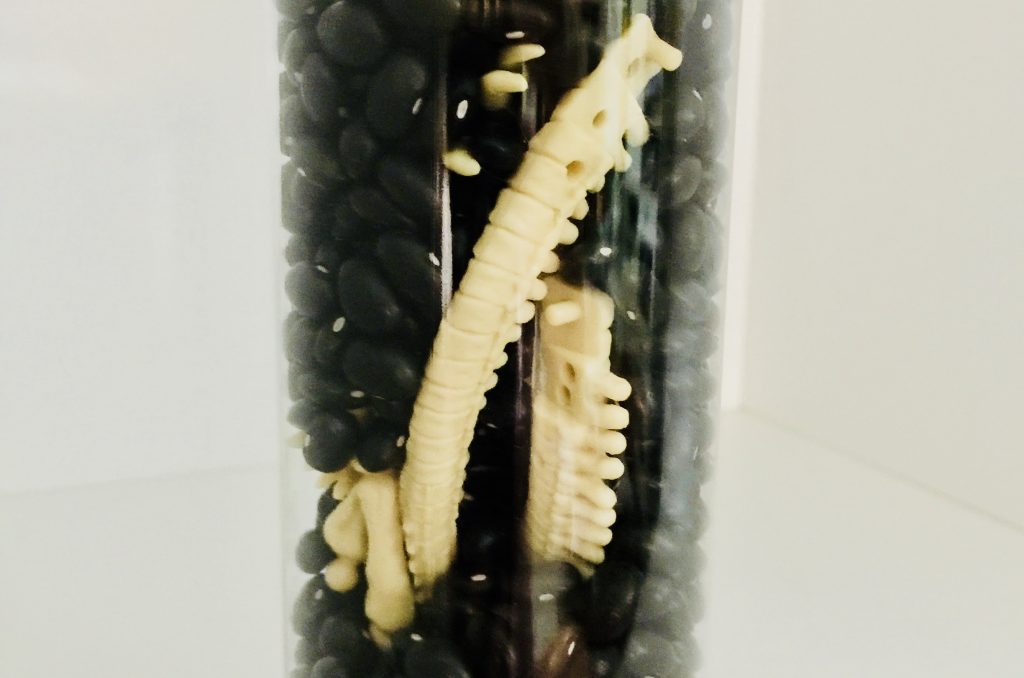 To make dinosaur bones sensory bottles you will need:
And thats it! These were all items that we already had on hand from making the Dinosaur Dig Sensory Bin, so assembly was easy peasy:)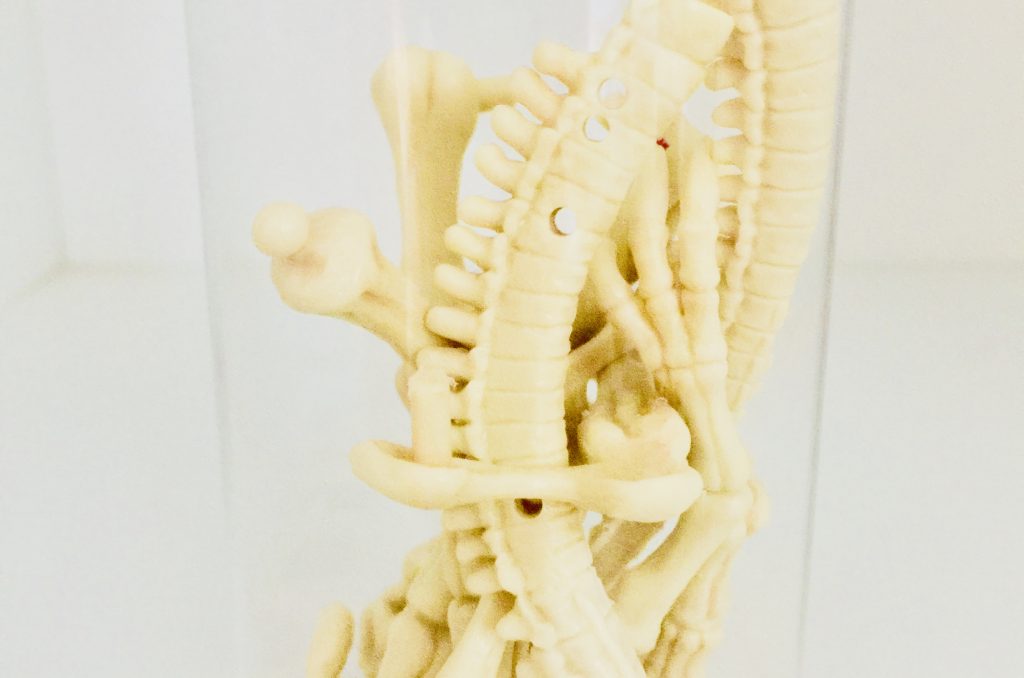 Sensory Bottle Ideas
First add the dinosaur bones to your bottle.
You want to make sure that you have enough bones for the bottle to be fun, but not so many that they can't move in the bottle freely.
We added about 13 different dinosaur bones to our bottle.
And be sure to use a variety of bone shapes.
Like I mentioned above, We used some of the same bones that we used in our Dinosaur Dig Sensory Bin.
You also want to make sure that your bones are small because the openings of the sensory bottles are not very big. They can be long, but they need to be thin.
If you want to use wider bones then you will need to find a bottle with a larger opening.
But you really don't want bones that are that big anyways so that you can fit enough in the bottle and so that they can move freely.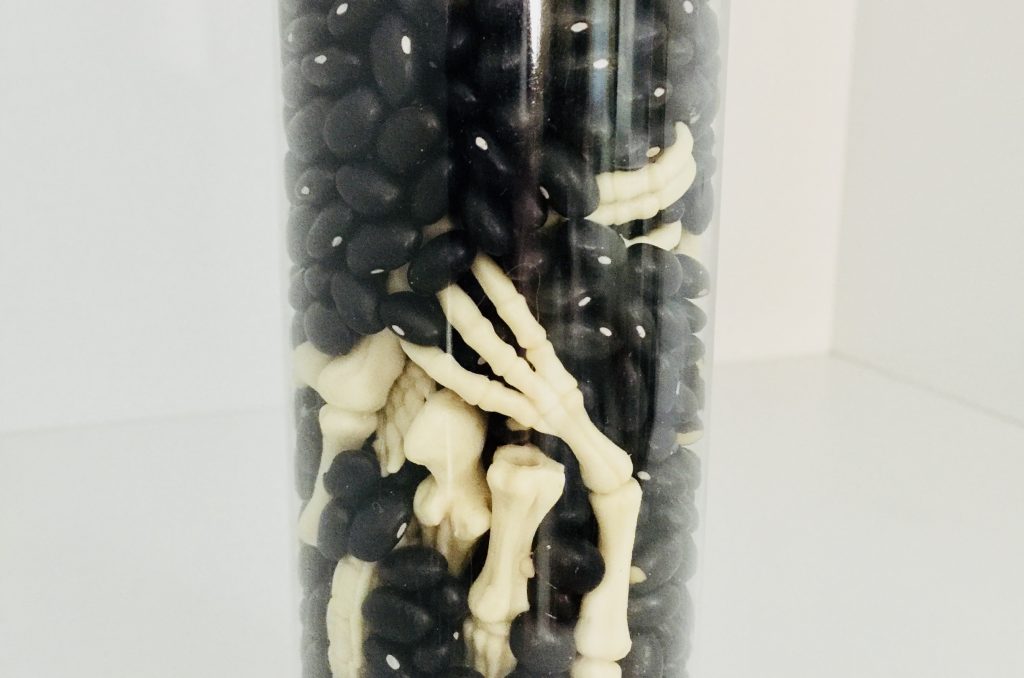 How To Make a Sensory Bottle
Next add your black beans.
As you fill the bottle stop frequently to shake it up. This will help to disperse the dinosaur bones throughout the black beans.
Stop adding black beans when they reach about 1/2 of an inch from the top of the bottle. You want to be sure that there is enough free space in the bottle for the beans to move when you shake it.
All that's left now is to screw on the lid!
Wasn't that easy?!
Now you have your own dinosaur bones seek and find sensory bottle!
I hope you and your child enjoy the dinosaur bones sensory bottle as much as we do!
If you would like to find more sensory bottle ideas then check out: