Are you looking for some fun yet calming kids craft ideas? These crafts are sure to keep your child busy and entertained for hours!
This site contains affiliate links. If you make a purchase using one of these links, I may earn a commission. Please visit my disclaimer page for more information about cookies collected and our privacy policy.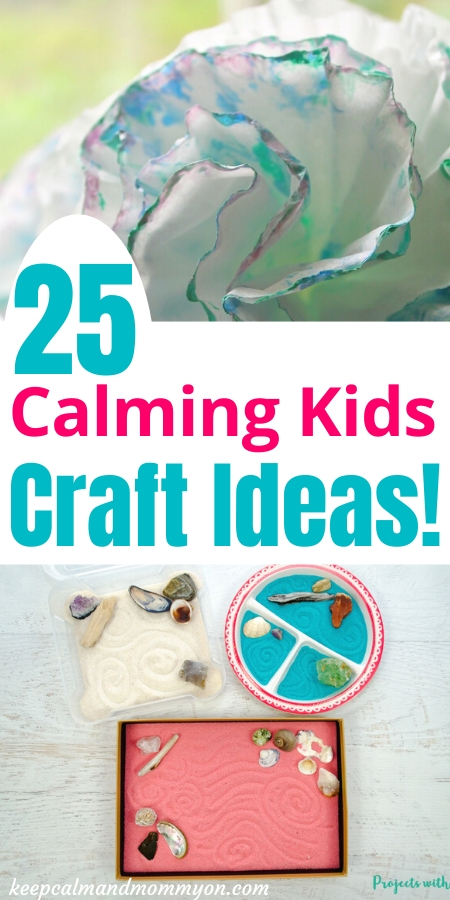 Calming Kids Craft Ideas
As parents we are always looking for things for our kids to do that are not only fun but educational, am I right?
I mean if they're going to do something it's nice to know that its not only keeping them entertained, but that its helping them to learn skills at the same time!
As a homeschooling mother of four, I find that I sometimes need activities to keep my younger kids calm and entertained while I work on a particular subject with their older siblings.
I could very easily turn on the tv, or stick a tablet in front of them, but I feel much better if I give them an activity that they are learning from and that is benefiting their minds.
Now I don't say that to say that I never put a movie on when things are crazy, or that they don't use tablets. I'd be lying if I did;) After all, some days a mom has to do what a mom has to do, am I right?!
But I do feel that electronics should be limited and that there are lots of great alternatives!
Calming Activities for Kids
Calming Kids Craft Ideas!
Here are some of the best calming craft ideas for kids!
Help your kids to learn and develop without losing your sanity!
Calming Activities
And those are 25 calming kids craft ideas!
I hope you and your child enjoy them! Be sure to come back after trying these crafts and let me know which ones are your favorites:)
Leave me a comment below!