Are you looking for craft supplies organization ideas? Nobody wants an unorganized craft room! Let's find a place to store all of your craft supplies from pom poms and googly eyes, to sewing machines and craft paper!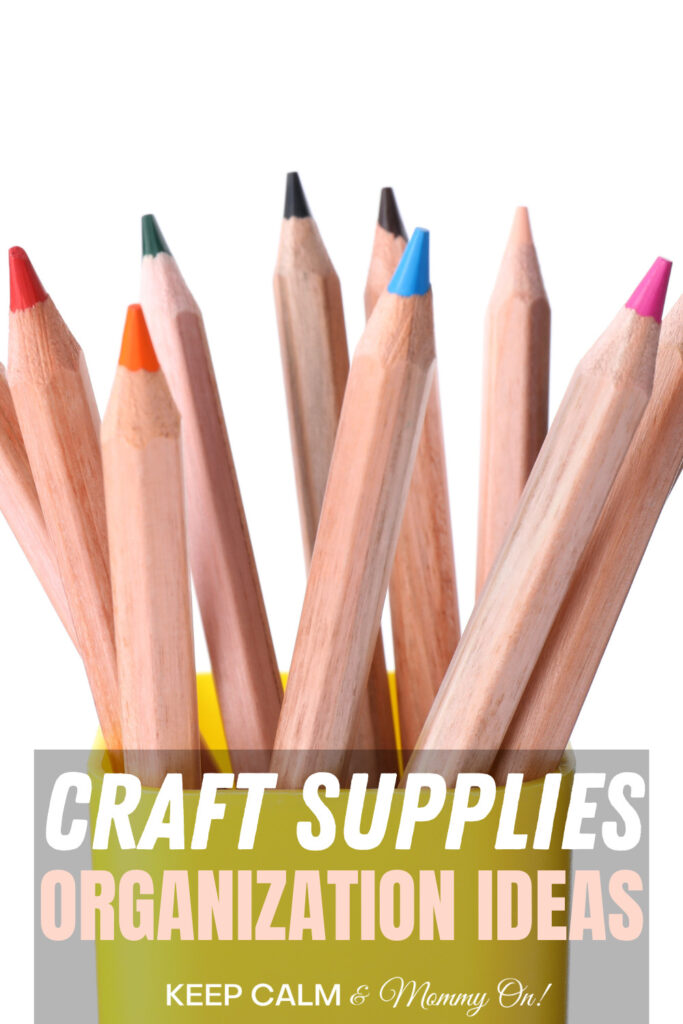 This site contains affiliate links. If you make a purchase using one of these links, I may earn a commission. Please visit my disclaimer page for more information about cookies collected and our privacy policy.
Craft Room Organization Ideas
I don't know why it is, but the idea of organizing certain things or certain rooms can seem more exciting than others. For example, the idea of organizing my kitchen doesn't excite me nearly as much as organizing my craft supplies!
Why is that? I think it's because crafts are so much fun and organizing a craft room is kind of like making a craft!
You get to take all your fun colorful things and use fun tools to organize them:)
Plus there are sooo many awesome craft organizing tools!
Craft Room Storage Ideas
The main thing is finding storage for all the things!
If you have a room that is devoted to crafts, then you can fit all of these storage options!
However, if you just have a craft space, this post is still for you! There are lots of small storage options that you can use to keep your craft space clean and organized.
Craft Supplies Organization Ideas
Once a room is organized, it gives such a sense of accomplishment! When my home is organized I feel ready to take on the world!
Let's get started on the craft room and check another section of our homes off the list:)
Organized Craft Room
We would love to see a picture of your organized craft room when it's done!
Be sure to email us a picture!
And if you would like to conquer the rest of your home then be sure to check out our other organizational posts where we go room by room!
You can find them here:
7 Kids Room Organization Ideas
7 of the Best Ways to Organize Under the Bathroom Sink
7 Linen Closet Organization Ideas
9 Ways to Organize Your Home Office
And be sure to get on our email list as we are always adding new info to help you to be a less stressed, happier mom:)