Are you looking for some fun and creative ways to decorate Easter eggs? Each of these egg decorating ideas are unique and will make your child's Easter special!
This site contains affiliate links. If you make a purchase using one of these links, I may earn a commission. Please visit my disclaimer page for more information about cookies collected and our privacy policy.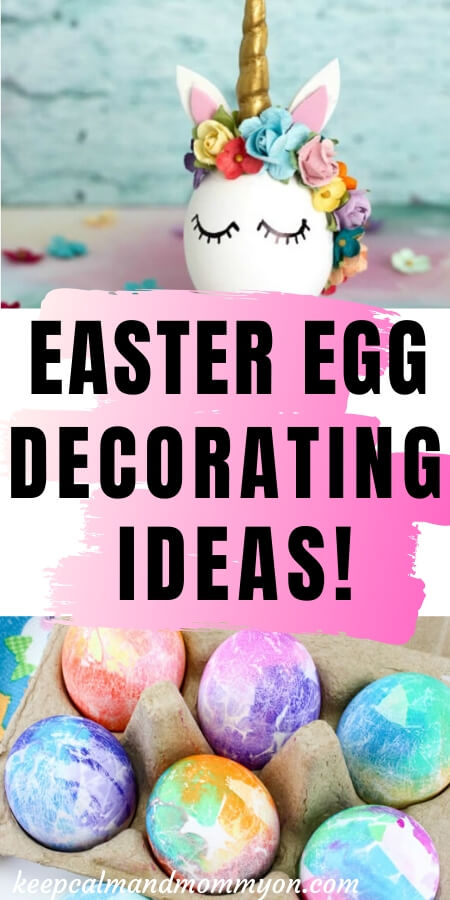 Egg Decorating Ideas
Easter is a great holiday for kids!
My kids really love Easter and all the fun that it brings. They love having Easter egg hunts, and eating lots of yummy Easter treats!
Some of their favorites are Easter Egg Brownie Nests and delicious Easter Sour Cream Cookies! I must confess, I love them too;)
However, I think their favorite thing about Easter might be coloring Easter eggs!
They love to get creative and make fun and unique egg designs. Here are some of the eggs that they have created and some that they would love to create in the future!
Easter Egg Designs
Creative Easter Egg Decorating Ideas
I know that you will love these egg decorating ideas! They are lots of fun and will keep your kids busy this Easter!
Easter Egg Ideas
Aren't these Easter egg ideas awesome?!
Which ones are your favorites?
Leave me a comment below and let me know!
And don't forget to check out these additional Easter activities and crafts for kids!
How to Make Paper Mache Easter Eggs
Easter Perler Bead Patterns and Ideas
10 Must Try Easter Crafts for Kids
Easter Sensory Bin for Toddlers
How to Make Your Own Easter Egg Hunt Map
Happy Easter!